How to use templates?
If you have activated one of the templates from PowerPack or imported a free template then you can follow the steps below to use it on a page you are building.
Launch the Page Builder by clicking the blue Page Builder button in the WP editor. This will take you to the frontend of the site. Now click the "+" button at the top right corner of the builder, then click on the Templates tab and select the PowerPack Layouts from the dropdown.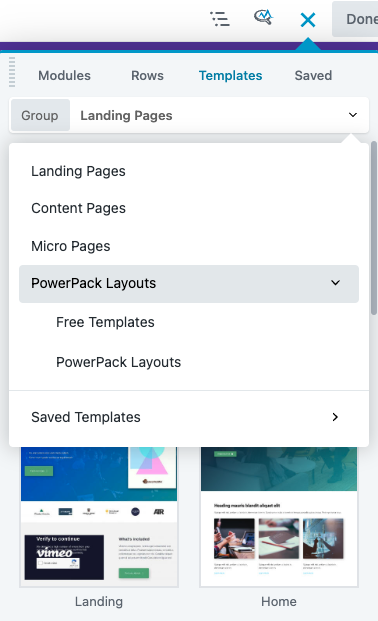 Here you can look for the template that you want to add to the page. Just click on any template from the list to add it to the page.
Please note that templates will appear under the PowerPack Layouts option only if you have already activated them from PowerPack settings in WP admin. You can refer to this article for activating Page templates.