How to Setup FAQ using Post?
How to Setup FAQ using Post?
FAQ module provides an option to set up using Posts. These Posts can be Custom Post Type or Normal WordPress Posts. In this post, we'll use a Custom Post Type FAQ for setting up FAQ module.
Step 1: Add a new FAQ module to the page and set Source > Posts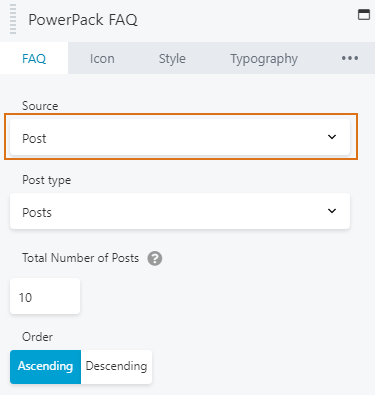 Step 2: Next select the Post Type from the list. Post Type could be default WordPress Post Type, Custom Post Type.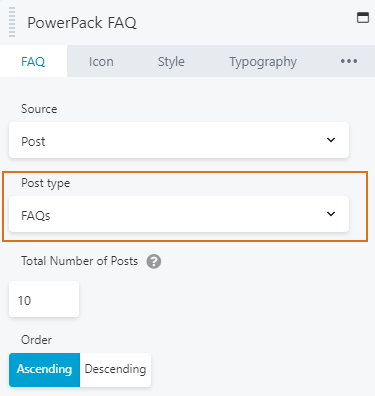 Step 3: Complete the rest of the setup of the module and the FAQ module shall display the fetched posts where Post Title will be the Question and Post Content will be the Answer.