How to import a template?
How to import a template?
Beaver Builder uses the native WordPress import feature to allow easy import and export of its templates.
To start with Go to Tools > Import in the WP admin. In the WordPress section at the bottom and click on Run Importer. It imports posts, pages, comments, custom fields, categories and tags from a WP export file.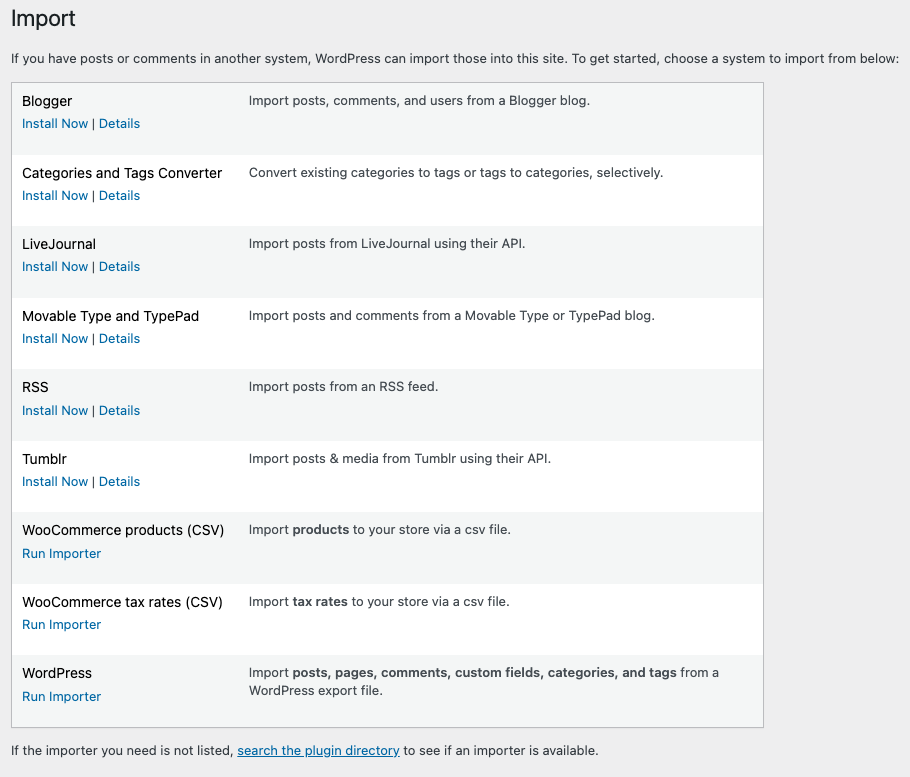 You will get an option on the next page to choose an XML file of the template which you want to import. After choosing the desired XML file, click on Upload File and Import button (as shown in the screenshot below).

After this, you will receive a confirmation message. Now, you can use this template in the Page Builder. You can Check this article for using the template on the front end.
How to export a Beaver Builder template?
You can export a Beaver Builder template the same way you export pages and posts using WordPress Export tool. To export a Beaver Builder template, first, we need to make sure the template exporter feature is enabled in the Beaver Builder settings.
Go to WP-admin > Settings > Beaver Builder > User Access. In the Admin section, look for Template Data Exporter and select proper capabilities/user roles for whom the template exporter should be enabled. Once selected, save the settings.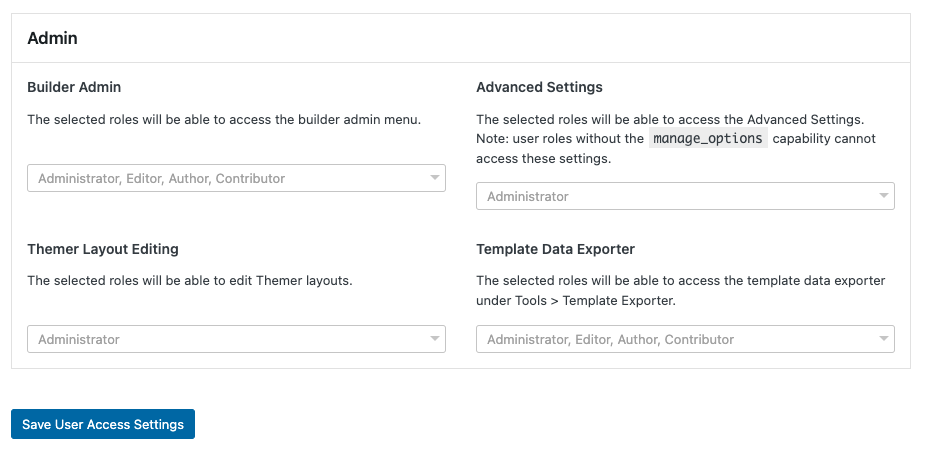 Now, go to WP-admin > Tools > Export and you will see "Templates" as the export type.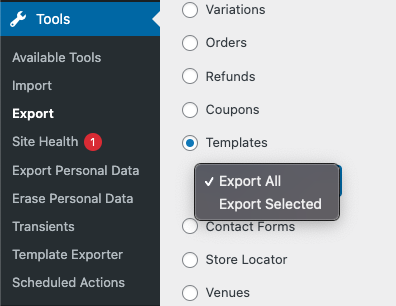 When choosing Templates, it allows you to decide whether you want to export all templates or only selected templates.