Beaver Builder Review: Why Beaver Builder is the Best Page Builder?
Last updated June 12, 2020 · Arpita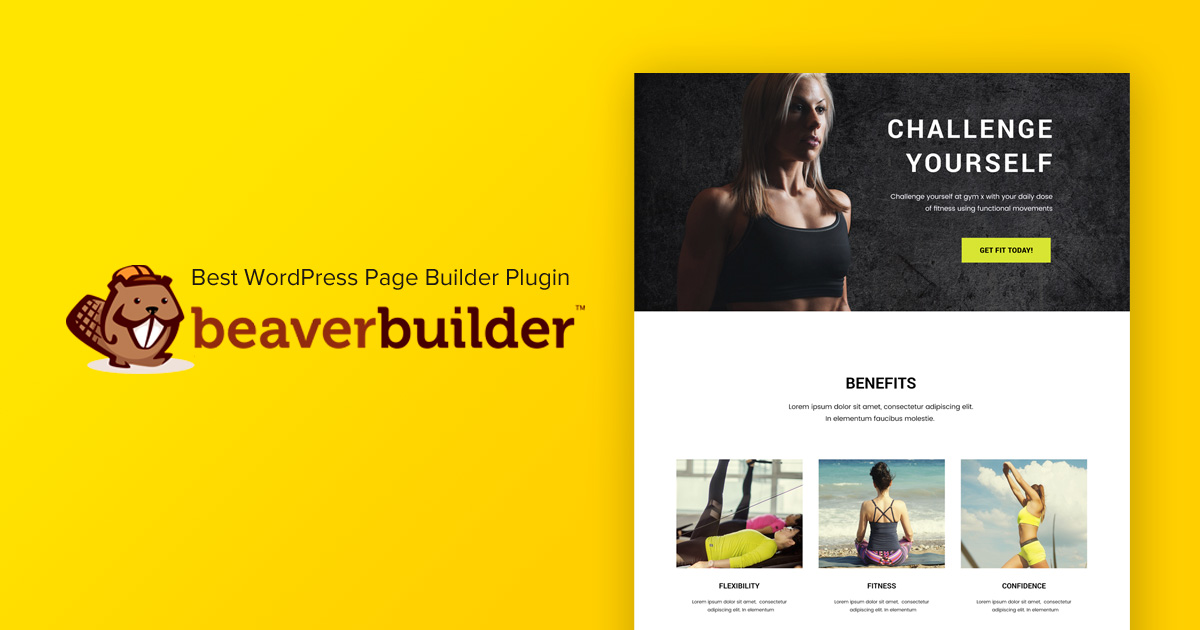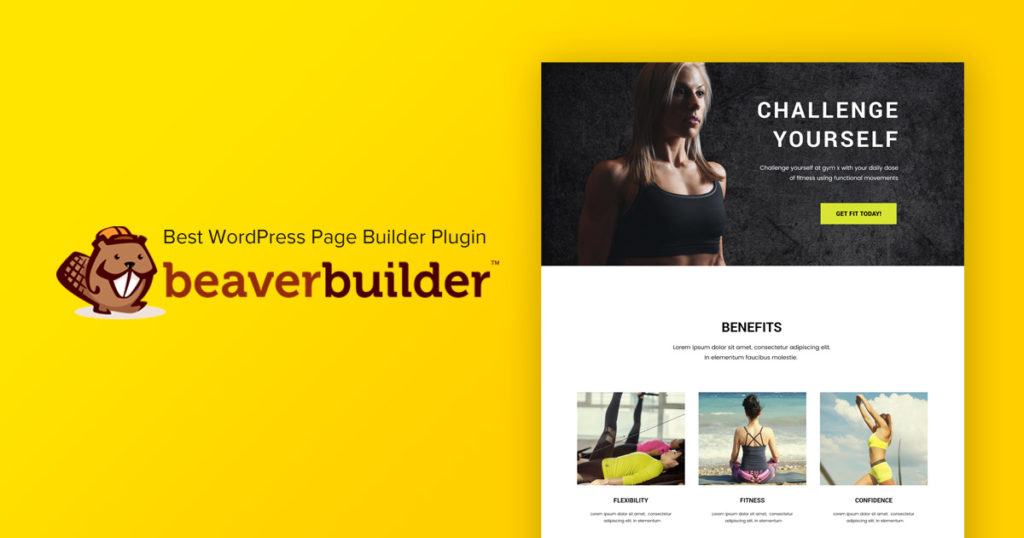 Are you running a WordPress Development Agency? Or are you a freelance designer/developer building WordPress websites? If yes, I am sure you know how scalable and flexible is WordPress. If you want, you can extend this flexibility to a whole new level with the Beaver Builder. In this article, we will take a look at why Beaver Builder is one of the most preferred and loved Page Builder plugin for WordPress.
Beaver Builder Review
Since there are several page builder plugins for WordPress, it is not ideal to blindly pick one. So, we have written this review to help you understand the beaver builder better. In this review of Beaver Builder, we will be looking at the functionality, features, options available in Beaver Builder along with what can be improved.
As a business or website owner, it's important to have the right tools in your toolkit. Beaver Builder is one such reliable WordPress Page Builder plugin. Let's take a look at Beaver Builder in detail.
What is Beaver Builder?
Beaver Builder is a WordPress Page Builder plugin. It allows you to build custom page layouts with a drag and drop interface and ready-to-use modules. While it's a user-friendly plugin and helps you build websites faster, it is also loved by developers for the ease of extensibility and solid code structure.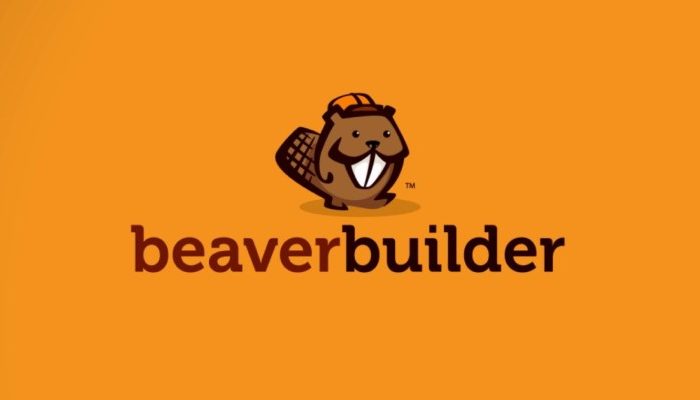 Beaver Builder has a complete ecosystem of the products that enhances the functionality further making it a good choice for businesses. If you are looking for a good page builder theme, you can use Beaver Builder Theme. If you want to edit the parts of your website like Header, Footer, Blog archive, etc. you can use Beaver Themer and need not worry about code.
You can also use WooCommerce modules for Beaver Builder along with Beaver Themer to create WooCommerce shop or online store.
So, Beaver Builder is not just a Page Builder but a complete web designer's toolkit for everything related to building WordPress websites.
---
Beaver Builder Review: Pros
Beaver Builder is a highly user-focused Page Builder plugin. It's built with usability and performance in mind. The interface is easy to understand for even beginners, and the code is developer-friendly for anyone to extend it further. Even if you do not know how to code, you can create an entire website by simply dragging and dropping operations in the website builder.
1. Front End Drag & Drop Interface
Beaver Builder has an incredibly easy user interface. Even if you are not familiar with page builders, you would find it easy to use and can quickly get started.
Building a page with Beaver Builder is pretty easy. You can simply drag and drop different row/column layouts and modules from the panel to the page. Add your content, style it, save the settings, and that's all! You can publish the page, and it will look exactly the way you designed it in the editor.
Also, since you can see the changes you are making in real-time, you can save time and speed up your customization process.
2. Pre-built Design Layouts
Beaver Builder has 30+ ready to use design templates, which fits almost every niche. If you are not willing to design your website from scratch, you can use these pre-built templates and customize the templates as per your choice. You can even create a one-page website easily with the one-page templates and have it up and running in no time.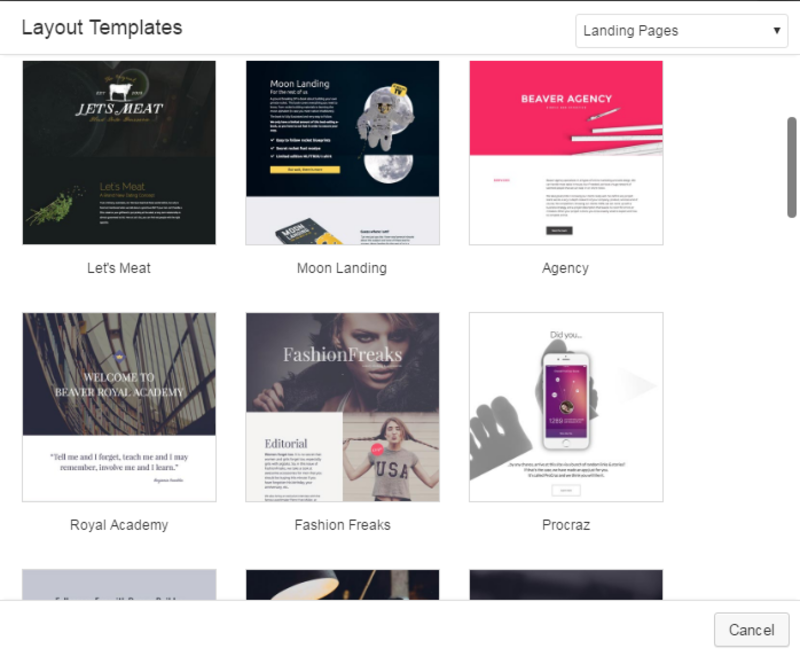 3. Fast & Lightweight Plugin
Excessive load time can harm your website's performance. Beaver Builder is magnificent when it comes to loading pages. Mostly users are skeptical about using page builders because they slow down the website, but you do not have to worry about it with beaver builder.
Beaver Builder outputs clean and valid code (no code bloat) for every page, making them blazing fast.
No extra libraries or complex coding is incorporated, which take a long time to execute the plugin functionality. So all you get is the fast & lightweight page loaded within no time.
Even if the BB plugin has so many modules, it will not slow down your site. The JS and CSS files are compiled and delivered only for those modules which are used on the page.
4. Multisite Capable
If you are running a multisite setup, this will be a big plus for you. A super admin who opens up an account for other users to access their WordPress blogs needs a multisite installation. Some of them also require controlling the configuration of any plugin from one center point.
You can even use the multi-site functionality to build your own website builder platform.
Beaver Builder has both multi-site support and network-wide settings:
Beaver Builder's pro version is capable of supporting WordPress multisite installations. You need to configure page builder settings on each site with Pro version of Beaver Builder.
Whereas Beaver Builder's Agency Package let you set the page builder to all your sites from one single point. It supports network-wide settings.
Moreover, with Agency Package, you can white-label the Beaver Builder plugin. In simple terms, you can replace the branding of Beaver Builder with your own. Perfect for building your own website builder platform.
5. Works with Easy Digital Downloads & Woocommerce Plugins
EDD or Easy Digital Downloads is an eCommerce plugin specifically designed for selling digital products. You can set up an e-store, music library, sell eBooks, etc. easily with this tool.
Beaver Builder supports these plugins and comes with modules which can be used to customize your website and integrate EDD and WooCommerce seamlessly.
Beaver Builder has custom WooCommerce Modules and Easy Digital Downloads modules that you can use to display products on any page of your website. You can control the styling of how these elements look on your website as well.
With Beaver Builder & Beaver Themer, you can build and style WooCommerce Store pages and even customize the cart & checkout page styling.
6. White Label Branding
Beaver Builder Agency package offers a special White Label Branding functionality. What does it mean? It means that you can use built in settings to change the name of the plugin, its developers, and everything else to make it look like your plugin. It's a great fit for agencies who wish to maintain their branding on the client sites.
So, instead of Beaver Builder, you can call it "My Agency Builder". Beaver Builder addons like PowerPack also offer the same functionality. So, you can maintain your branding.
7. SEO & Translation Ready Plus WPML Compatible
Search engine optimization or SEO is a very crucial requirement for every website. Website owners have to make sure that their website is optimized for better search engine rankings at all times.
Beaver Builder follows the best SEO standards to ensure your pages are easy to find & rank in search engines.
Beaver Builder is Translation Ready and can be easily translated to your language using POT files. You can join the translation project by clicking on this link
You can also build multilingual sites using WPML and Beaver Builder. Here's a complete guide on how you can do that.
8. Optimized Code Delivery
The best thing about Beaver Builder is that it doesn't rely on shortcodes. The page that you build using Beaver Builder has a valid HTML/CSS markup, and when you disable BB, it leaves the content in place without any shortcode mess.
Beaver Builder is built for performance. And whenever a page is created using BB, its CSS and JS are compiled and cached by the builder itself. This way, every page loads only the required HTML, CSS, and JS code. If need be, you can easily add custom CSS & JS code in Beaver Builder.
9. Import/Export Functionality
This feature is really a lifesaver as well as timesaver if you are working on multiple websites with beaver builder. BB allows you to export and import the templates with a click of a button.
This functionality is great when you want to reuse a template from one site to another site.
However, the only limitation at the moment is that it doesn't export and import images used in the template.
10. Beaver Builder Theme
Beaver Builder Theme is easy to use, lightweight, well-coded, and highly customizable theme. If you are just starting or don't want to fiddle with code much then, BB Theme will be a good choice for you.
It comes with pre-built header layouts, sticky header, footer widgets, WooCommerce integration, customizable color scheme, typography and a lot more that will save you a lot of time.
Read more about Beaver Builder Theme in our in-depth review post.
11. Best in Class Support Team
The team behind the Beaver Builder plus the Beaver Facebook community love & support is always ready to give their best help to the users.
Even if it's a pretty small issue, you'll never feel neglected and will never have to stand in a queue.
Not just the team, the Beaver Builder users are also a step ahead to help people in need. So, no need to panic about your support queries. Bring it, and it will be resolved in a couple of minutes 🙂 Here are some Facebook Groups that you can join:
---
Beaver Builder Review: Cons
We have looked at the top features and functionality offered by Beaver Builder. Now, let's take a look at what's missing and what needs to be improved in this extensive Beaver Builder review.
1. Limited set of modules
Beaver Builder has all the basic modules and functionality you would need for a website. But there are times when you will wish for some more advanced features.
Beaver Builder lacks in such cases but, Beaver Builder addons fill the gap. You can get the PowerPack addon for Beaver Builder which comes with 70+ amazing modules that you can use to customize your website to the next level.
PowerPack add-on and Beaver Builder together gives you immense possibilities to customize and enhance the website. If you want to add more design & styles to your website or your client's project, then go ahead with PowerPack.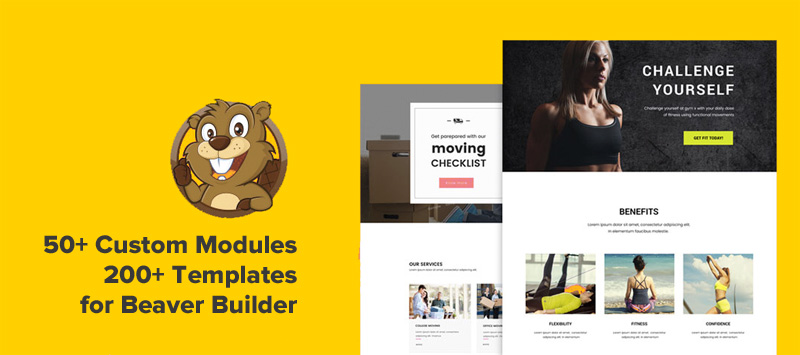 2. Limited Set of Templates
Beaver Builder Page Templates are a huge time saver, but again these are limited in number. These templates are globally applicable, but if you are looking for a template for a specific niche, it is possible that you might not find the template you are looking for.
But this limitation is not something that you need to worry that much about. For this as well, you can use the PowerPack add-on to extend your templates library. PowerPack comes with more than 200 professionally designed templates which can be used to design your website for almost every niche.
Apart from these, you also get 200+ section templates which can be used together to design a full page in minutes.
Final Verdict
If one needs to design or customize their website, the best possible way to do it without digging into coding is doing it by using a page builder.
If you are looking for a good page builder to build your website, then Beaver Builder is a good option that you can go with. You can create an outstanding website using Beaver Builder without any coding knowledge easily.
The customization power and features that you get with beaver builder is something that is more than enough to create a website from the ground up. We would highly recommend Beaver Builder to anyone who is looking for a good page builder.
Get Beaver Builder
Now that we have talked about all the pros and cons in this extensive Beaver Builder review. It's time to get started with Beaver Builder. If you want to give Beaver Builder a trial run, you can do it by going with a paid plan. They offer a 30-days money-back guarantee.
Found this review of Beaver Builder worth your time? Do share it with others as well!
A few more interesting posts →
PowerPack Beaver Addons
Start creating beautiful websites with 65+ modules and 350+ templates for Beaver Builder.