8 Things You Need to Know About Beaver Builder 2.2
Last updated July 11, 2018 · Yashwardhan Rana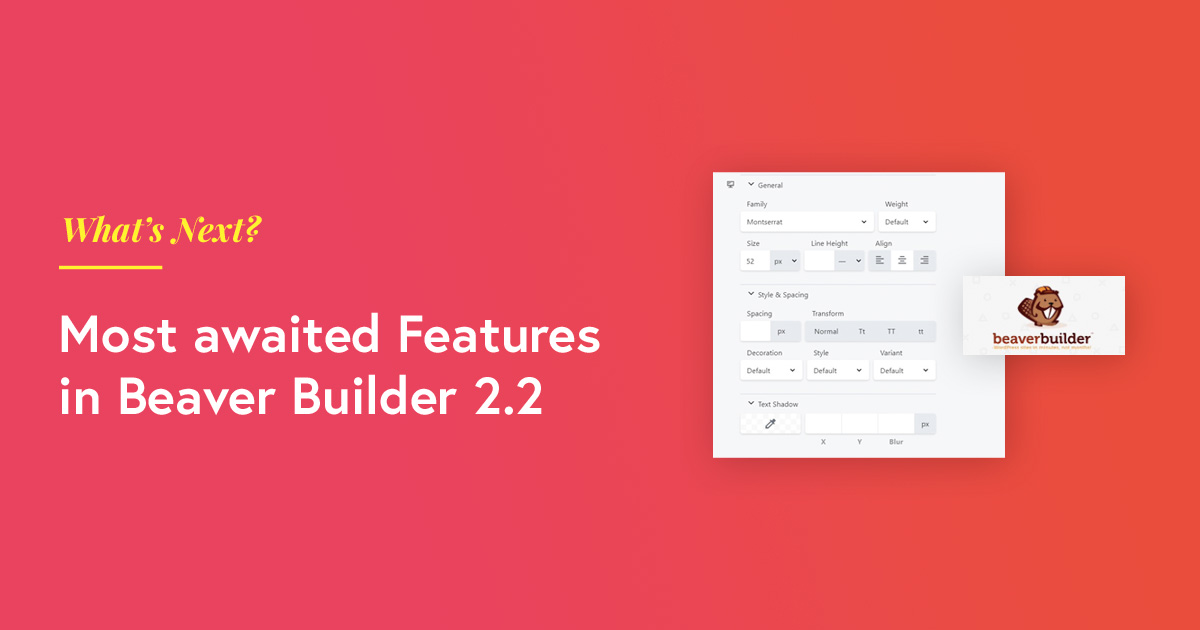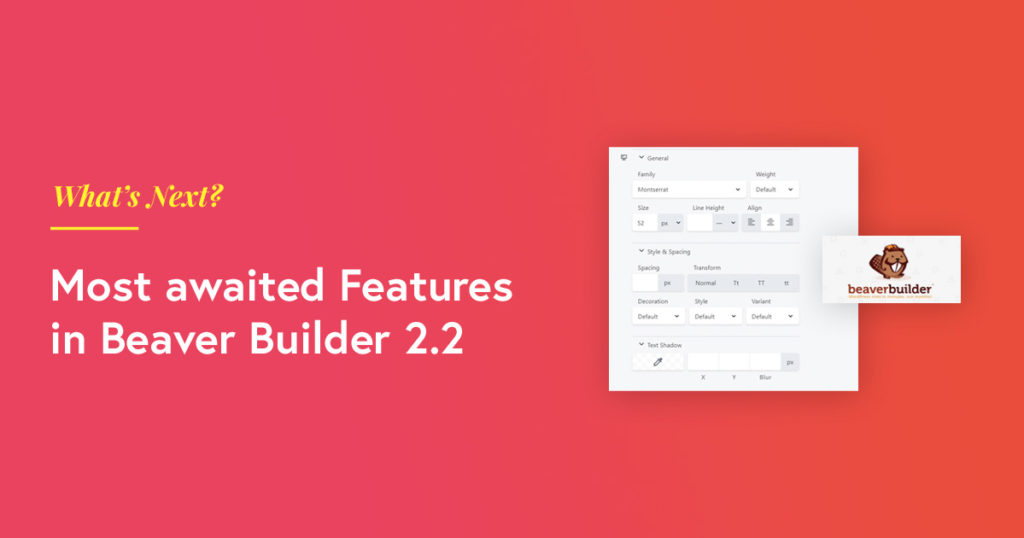 Beaver Builder 2.2 is just around the corner and with a great update, comes excellent features!
This huge feature update by the Beaver Builder folks is going to open up many new editing possibilities for the users and will offer much more customization.
Here is a list of all the significant new features that will be coming with the update.
???? Responsive Editing for Numerous Settings
This update will bring you a lot more responsive editing capabilities. You are no longer limited to changing the margin and padding for responsive devices. You can even change the background photo as well so you can add a different image. The minimum height setting for the row can be set for each responsive version as well.  Editing of borders, width, radius, shadow, etc. is possible for each device.
Also, now you get an option to stick to a responsive version of the website and make all the changes there by going to  Tools > Responsive editing.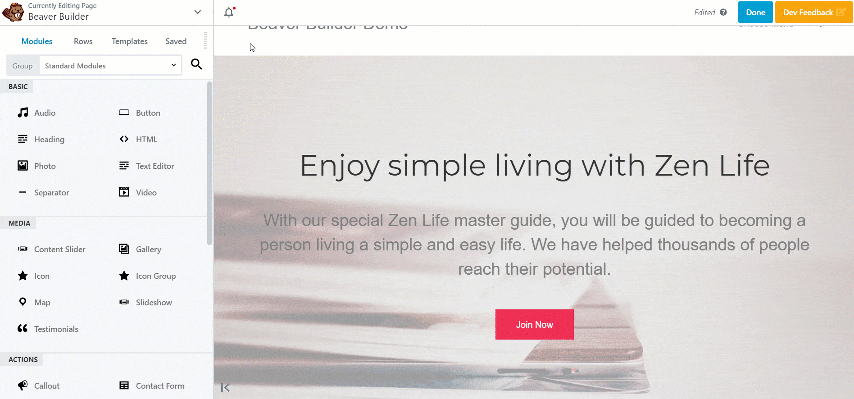 ???? Custom Units for Various Settings
Now you will get multiple new units which you can select to change the desired units or whichever unit you prefer. You will not be limited to px as you can select em, wv, px, vh, %, etc. from the list and set the value accordingly.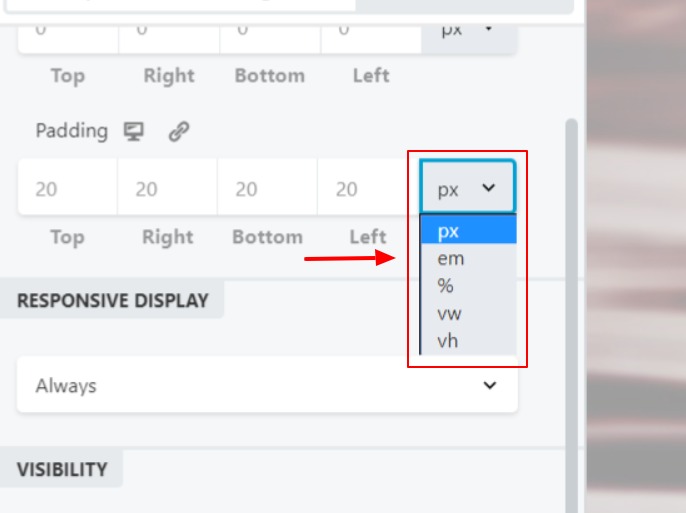 ???? Sliders for Easy Customization
Now you are not limited to changing the value of height, row, width, padding, etc. with the number field. If you click on the number field, you can see a slider and change the value by simply sliding it.
This is not limited to the row settings; you can find this feature on multiple BB modules as well.

???? Linking for Units
It is very much possible now to link the top, bottom, left and right margins on an object. You can easily do it by clicking on the link button. This feature will allow you to change all the values at the same time. This can help you by avoiding redundant activity and in turn saves you some time.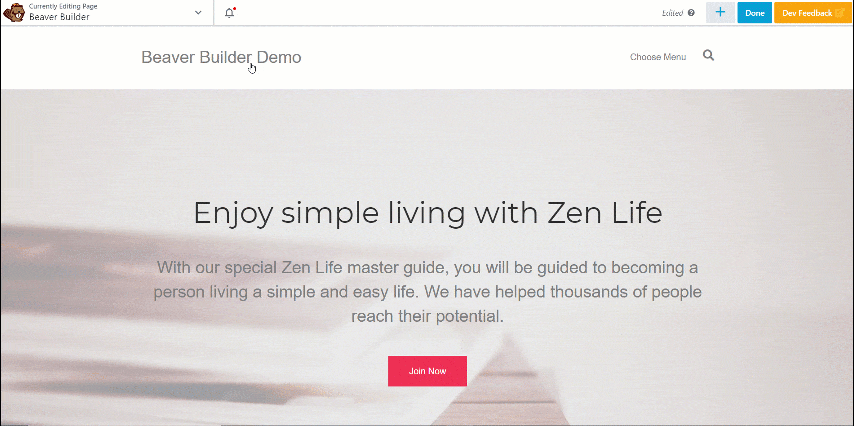 ???? New Typography Settings
You will get more typography customization options with the upcoming update. You can change the font, family, weight, size, line height, align, spacing, transform, variant and style for each piece of text.
Not just that, you get to change and adjust the text properties for each responsive version of the website. Every text adjustment apart from the font family can be easily made for each responsive version of the text.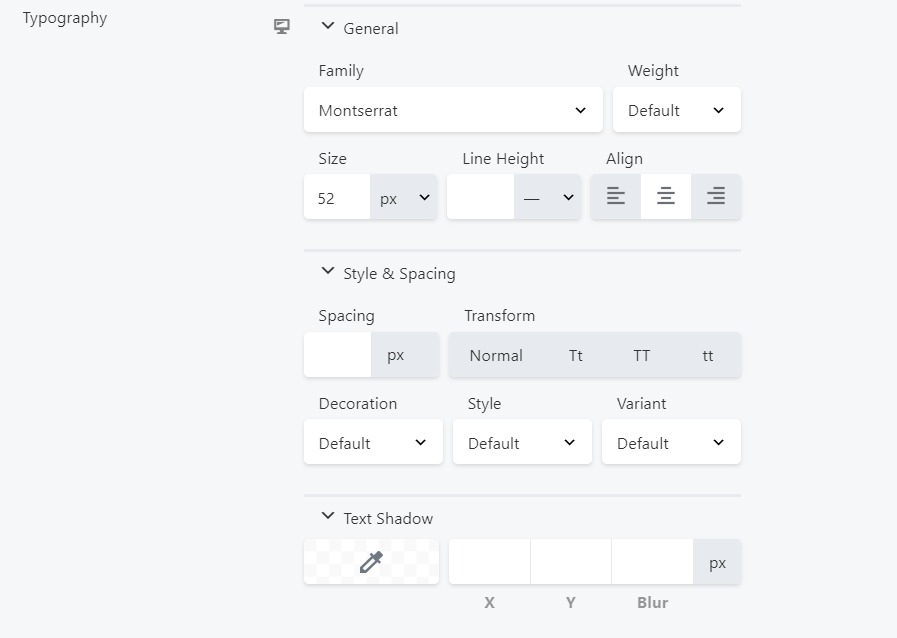 ???? Alpha Sliders for Color Pickers
With the alpha slider for color pickers, you can now change the color with more control. You can choose the color as before, but now you will get more customization as you can change the opacity as well.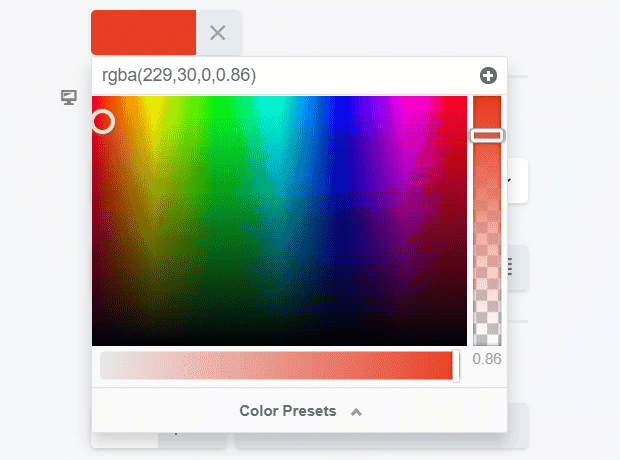 ???? More Animations
In addition to the previous animations, now you can choose an animation from a list of more than 35 effects. You can add the animations to rows and modules as well with great ease from the advanced tab.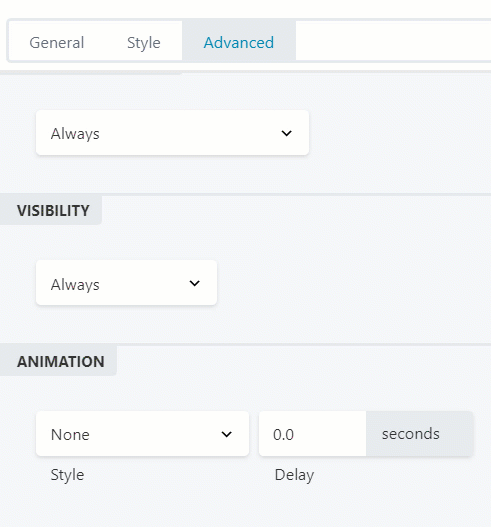 ???? Gradient Backgrounds
This feature will allow you to add gradient backgrounds to rows and columns. Earlier there were only color, photo, video, parallax, and slideshow backgrounds available for a row but now you can set a gradient background as well.
This feature has already been a part of the PowerPack add-on from the beginning, but now you will be able to do it directly with the Beaver builder.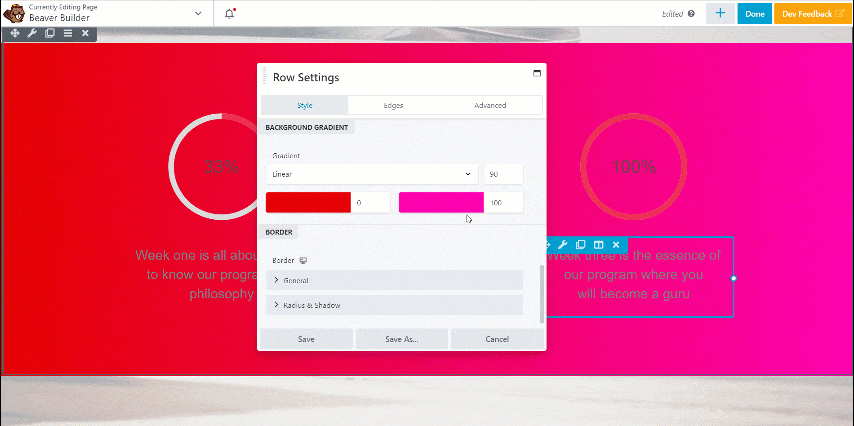 ???? Summing Up!
All these feature upgrades are confirmed by the Beaver Builder team and will be released with the BB 2.2 release. There may be more features coming with the update as the product is still in progress.
You can try out the latest features yourself by clicking on "Download and test an upcoming release" button on your account page, or you can test it on the Demo page.
Tell us which update feature you are looking forward to the most. 🙂
If you found this article helpful, do share it!
A few more interesting posts →
PowerPack Beaver Addons
Start creating beautiful websites with 65+ modules and 350+ templates for Beaver Builder.