Extend Beaver Builder Lite with this Free Plugin!
Last updated May 21, 2019 · Yashwardhan Rana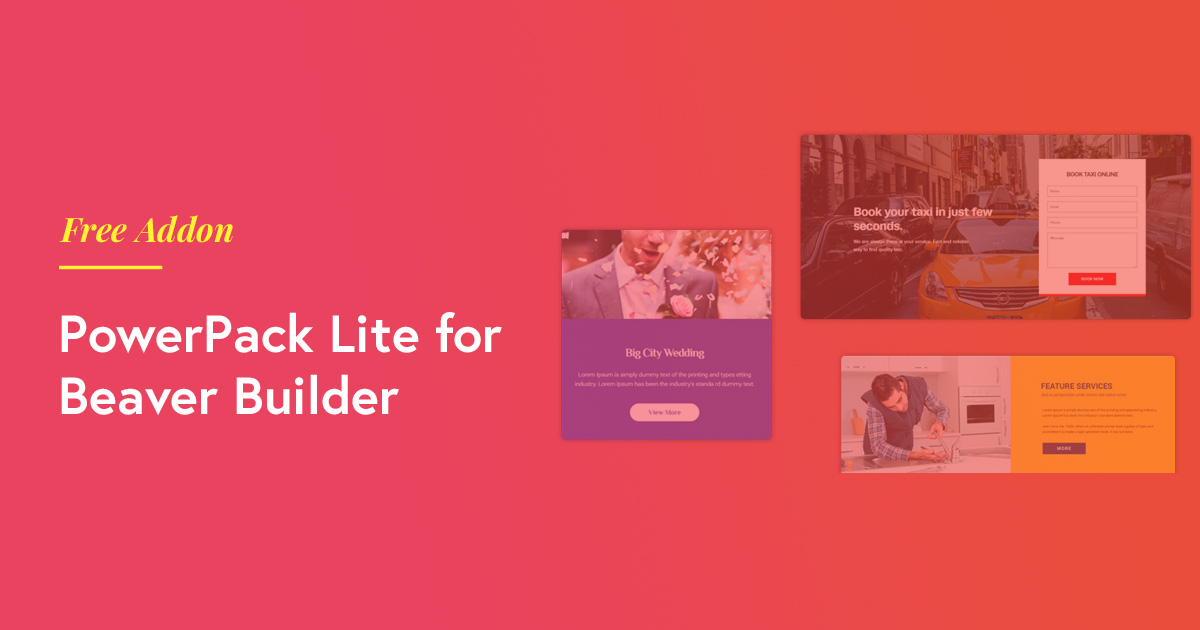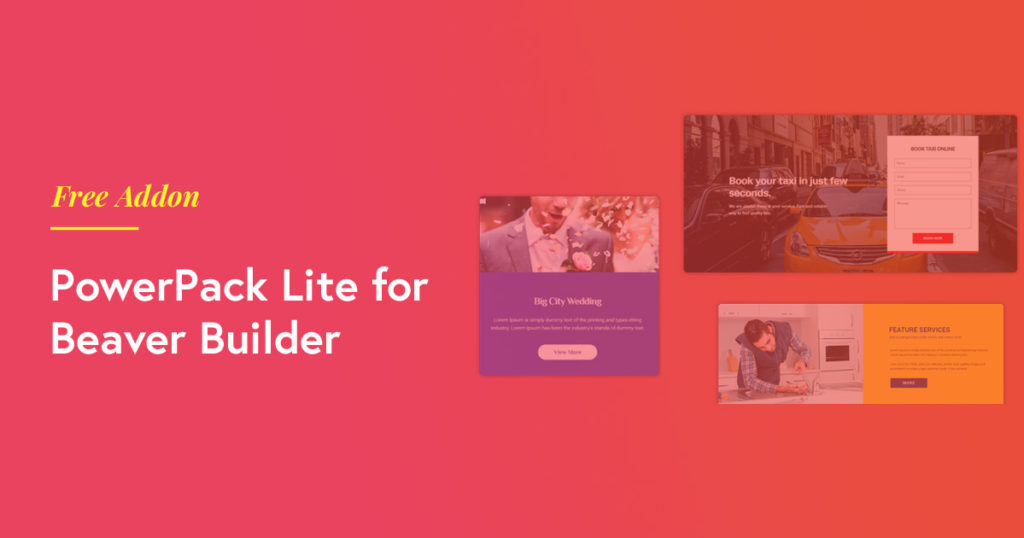 Beaver Builder Lite is one of the most powerful free Page Builders out there. With more than 500,000 active installs till date, this builder has surpassed every competitor regarding active installs.
The Lite version of Beaver Builder comes with more than 8 different row layouts to work with including Sidebar rows. When it comes to modules, Beaver Builder Lite has five different Basic modules and a sidebar advanced module. You can make decent and basic pages using these features but if you want to take the editing a step further for free, you need the PowerPack Beaver Builder addon.
PowerPack Lite is a Beaver Builder addon, currently powers 10,000+ websites. PowerPack comes with many modules and customization options to work with. Let's look in more detail what this addon has to offer-
Free Beaver Builder Addon Features:
PowerPack Lite is loaded with a bunch of highly useful, creative Beaver Builder modules. While BB lite has only one advanced module, PowerPack lite has nine different useful modules in its library, and every one of them offers good customization.
Free Builder Builder Modules
Smart Headings: This module allows you to add impressive headings to your website. There are loads of customization that comes with this module such as dual headings option and adding a description as well. There are other options available such as typography, styling, and separator, etc. Check Out the Demo.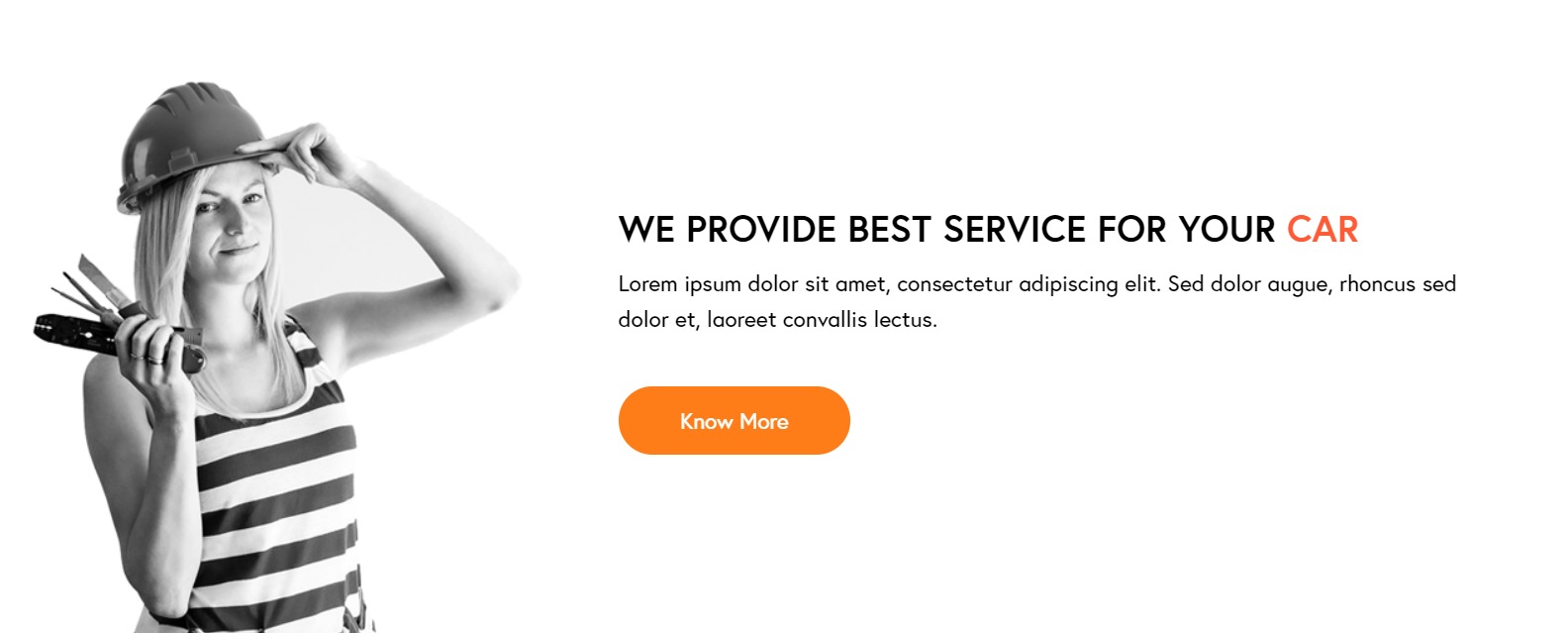 Icon/Number List: This module is a single solution for both, Icon as well as the Number style of list. You can choose the icons, as well as add multiple items to the list. Check Out the Demo.

Dual Button: Dual Button is a very impressive tool to create CTAs for your website with numerous customization options. There are multiple typography options and styling options available to make the changes required. Check Out the Demo.

Divider: Divider helps in adding a line, icon, image divider/separators between modules and rows. This helps in proper display of all the rows and modules on the website. Check Out the Demo.
Business Hours: This module helps in displaying operating hours in a well-organized manner. Check Out the Demo.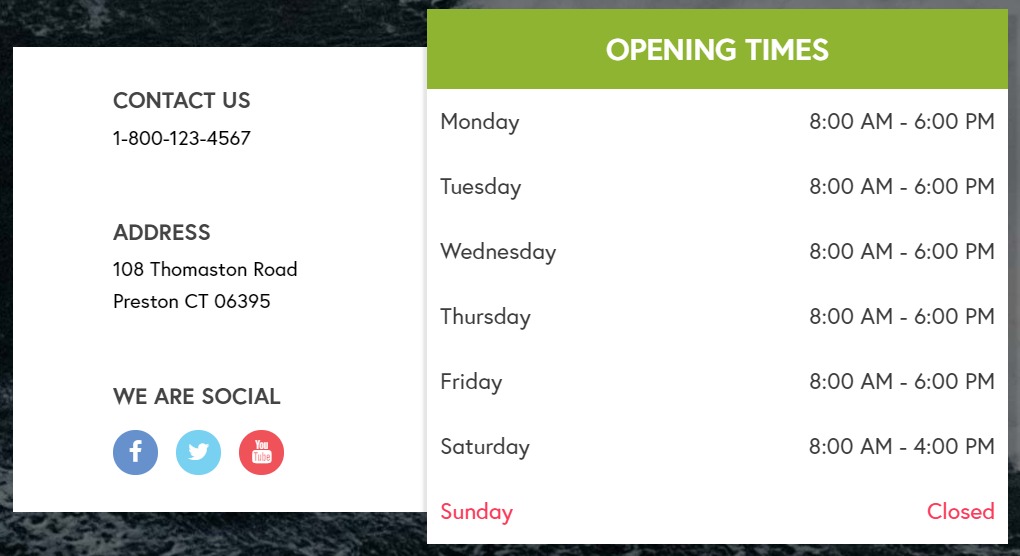 Info Box: This tool lets you show content blocks of an icon, heading, description, and call-to-action button/link in the most sophisticated and customizable manner. Check out the Demo.

Fancy Heading: This module displays a title most dazzlingly and has five different animation styles. Check out the Demo.

Info List: This module helps in creating the list within minutes. It offers excellent customization features to tweak. Check out the Demo.
Spacer: This module helps in managing extra space between various elements on the desktop and mobile devices efficiently.
Row Separators
While it is so necessary to make the elements of the page look like one, it is also essential that each row should stand out from the crowd. This is what the row separators are for. You can enable a separator and select a type from more than ten separators. You can add a top as well a bottom separator and can individually change their attributes.
Click here to see different separator styles in action.

Row Gradient Background
A unique row's background effect comes with the PowerPack add-on, and with it, you can create a beautiful gradient background with any color of your choice.

Column Effects
This plugin adds a customization to the columns and gives an option in the column settings to smoothen the edges by merely entering values.
Other Features
SEO Friendly- The plugin is made to work in coordination with the search engines and help you rank on search engines.
Responsive- As solely made for the designing, this plugin will work on any responsive device there is.
Lightning Fast- The plugin does not affect the speed of the website. It will work just fine.
Translation Ready- Translate this plugin into any language that suits you.
Wrapping Up!
Since now you are aware of the tool, you can jump right in and download the plugin here and start creating excellent pages!
You can also run the PowerPack Lite with Beaver Builder Pro as well but if you are running the BB Pro version, then I would strongly recommend you to go with the PowerPack Pro Version. Instead of 9 modules, you get more than 50 modules, and in addition to that, you get 250+ templates ready to go, and the amount of customization you can make with this tool is beyond imagination and that too for just $69/yr. Get PowerPack Pro Now!
If you found this article useful, do share it and do not forget to leave a comment down below 😉
A few more interesting posts →
PowerPack Beaver Addons
Start creating beautiful websites with 65+ modules and 350+ templates for Beaver Builder.