Day 2: PowerPack Birthday Celebration Week – Free Landing Page Template
Last updated June 13, 2017 · Puneet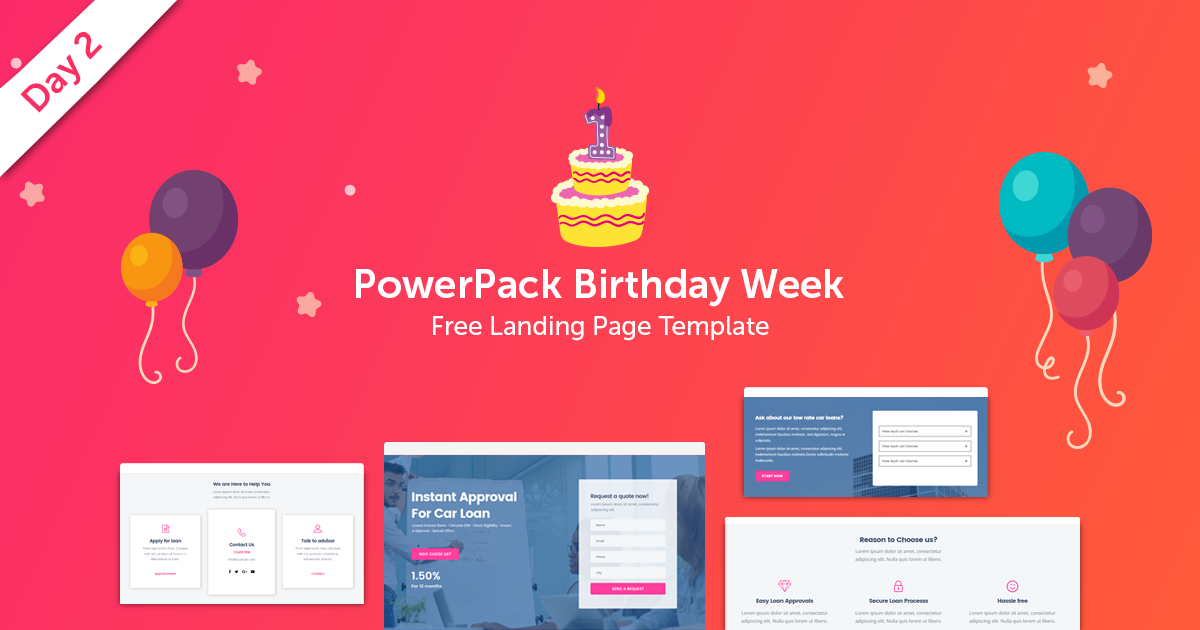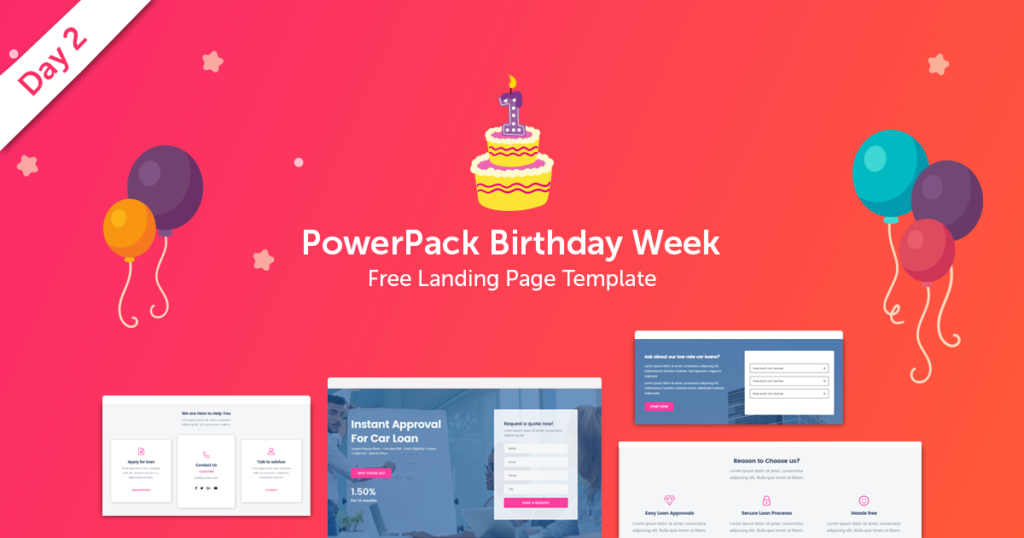 Today is the second day of our PowerPack Birthday Celebration week and we have another Free Beaver Builder Template for download. Let me tell you more about this freebie.
How often do you find yourself spending time on creating a perfect lead generation page? I know, it's very frequent. Every business needs a website for their online presence. On top of this, it's very important to have a lead capture page to generate more business.
So, to help you with this, we have designed a free Landing Page Template. You can use this for various kind of products and services.
Beaver Builder Landing Page Template
This beautiful landing page template is built with Beaver Builder. Beaver Builder provides the flexibility and easy of use. You can drag and drop various page elements, update the content and images easily.
Professional design of the template and flexibility provided by Beaver Builder makes this landing page very versatile.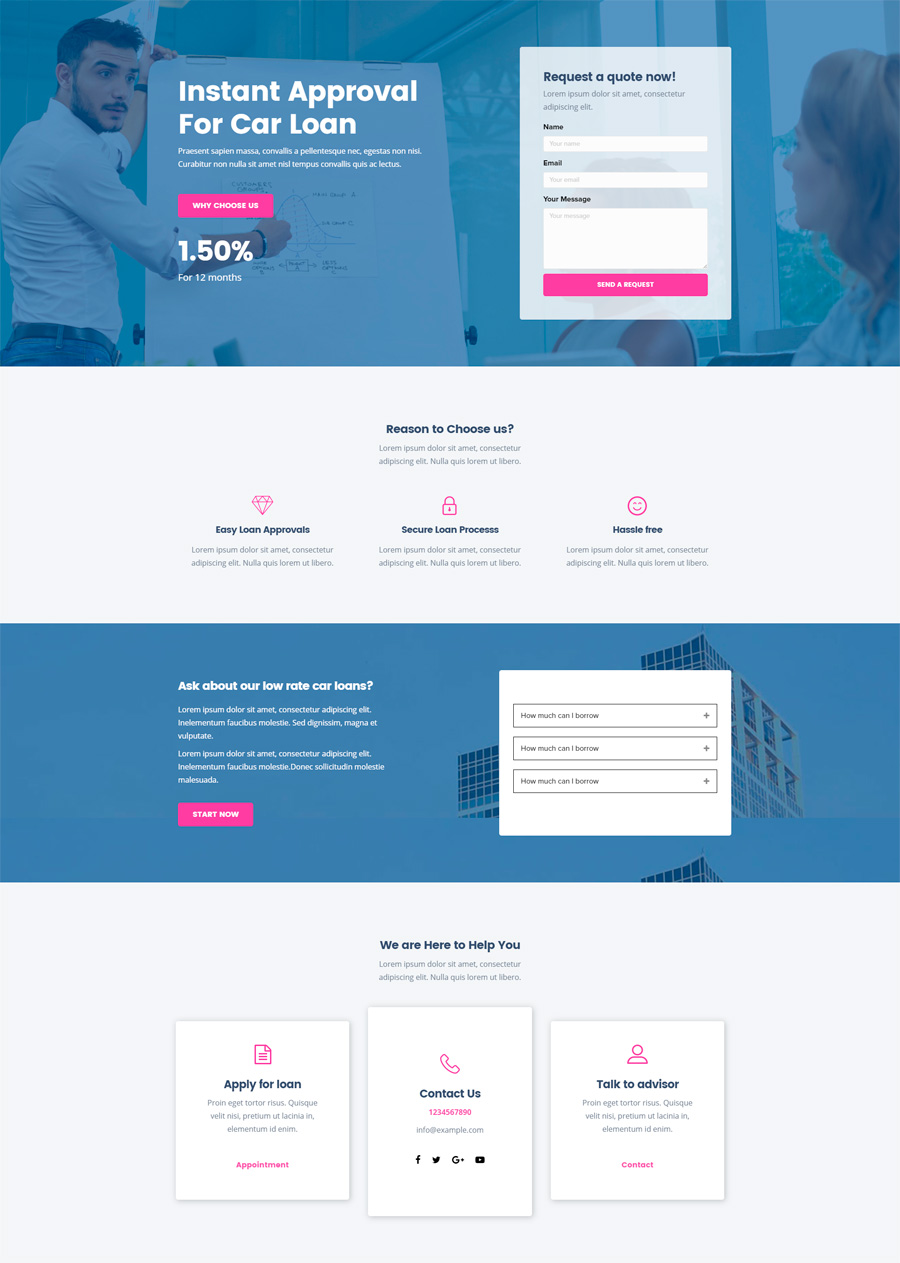 Top Features of Beaver Builder Landing Page Template
A professionally designed landing page can help you boost your conversions. Here are some awesome features of this beautiful template.
Elegant and soothing color scheme delivers a perfect, professional look and feel.
Bold & Clear Typography to make a solid presence among your visitors.
Lead Capture form in the Hero section with your headline for instant signups.
Contact Details at the end of the page to make sure that your visitors can easily connect with you.
Completely mobile responsive.
Get this Free Template
Click here to Download the template.
Unzip the downloaded file and then check the following links to import and use the template for your Beaver Builder website:
We would love to see this template put to use. If you build something with it, then please share the links in the comment section below or email us.
Want more Beaver Builder Page Templates?
PowerPack – the best Beaver Builder addon, comes with 40+ Custom modules,  Row Templates, and a cloud-based Template Library. PowerPack has helped thousands of users to build websites faster. You can save time and make more money with PowerPack! Get your copy now!
A few more interesting posts →
PowerPack Beaver Addons
Start creating beautiful websites with 65+ modules and 350+ templates for Beaver Builder.