Top 5 resources to get started with Beaver Builder
Last updated September 13, 2017 · Yashwardhan Rana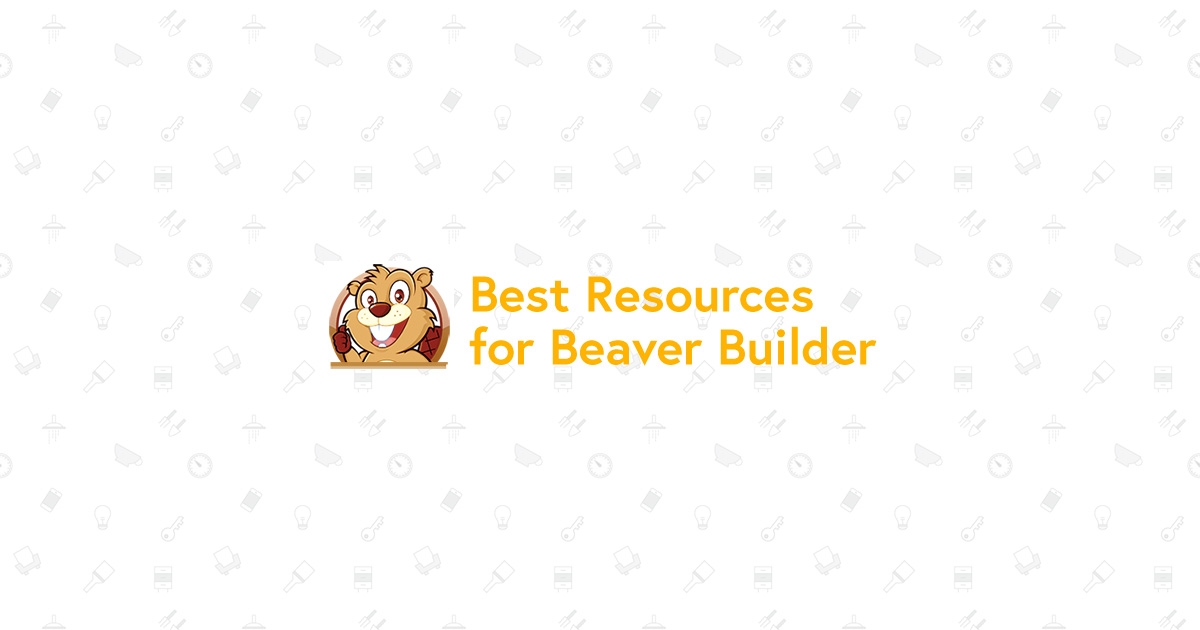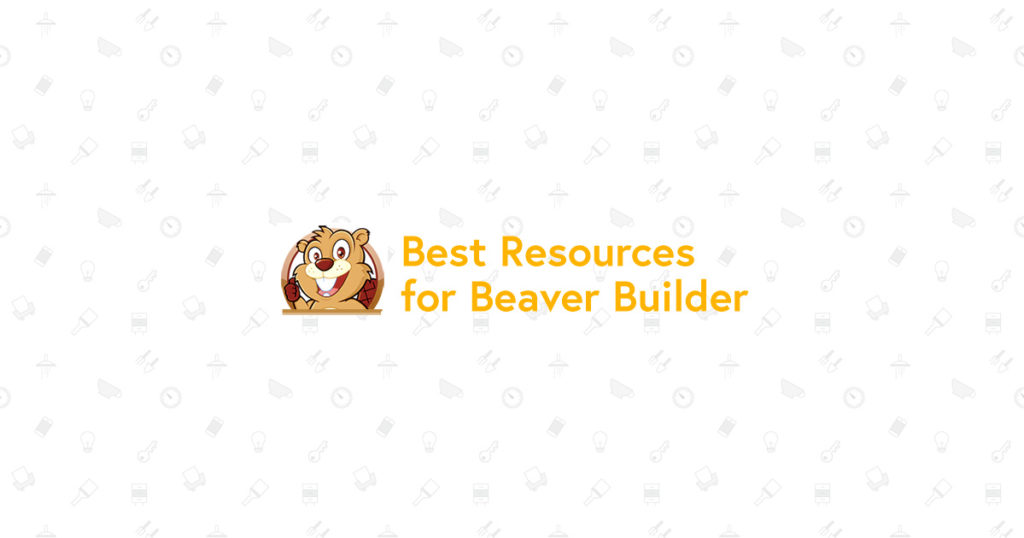 Beaver Builder is powerful, easy to use Page Builder plugin and loved by a lot of users. It's getting better every day with the latest updates.
It can be overwhelming sometimes to start with new tools. So, to solve that problem here we have the best resources for Beaver Builder.
You can also follow these blogs and channels to keep yourself updated about everything latest in the Beaver Builder community.
1. Tutorials by David Waumsley
David is a well-known name in the Beaver Builder community. You must have seen him helping other users in the Facebook group, providing his feedback and sharing tips and tutorials. His Youtube channel has a lot of content focused on Beaver Builder and the community.
If you would like to keep yourself updated about everything latest in the Beaver Builder community, then David is the person to follow!
Take a look at his Youtube Channel.
---
2. ProBeaver Tutorials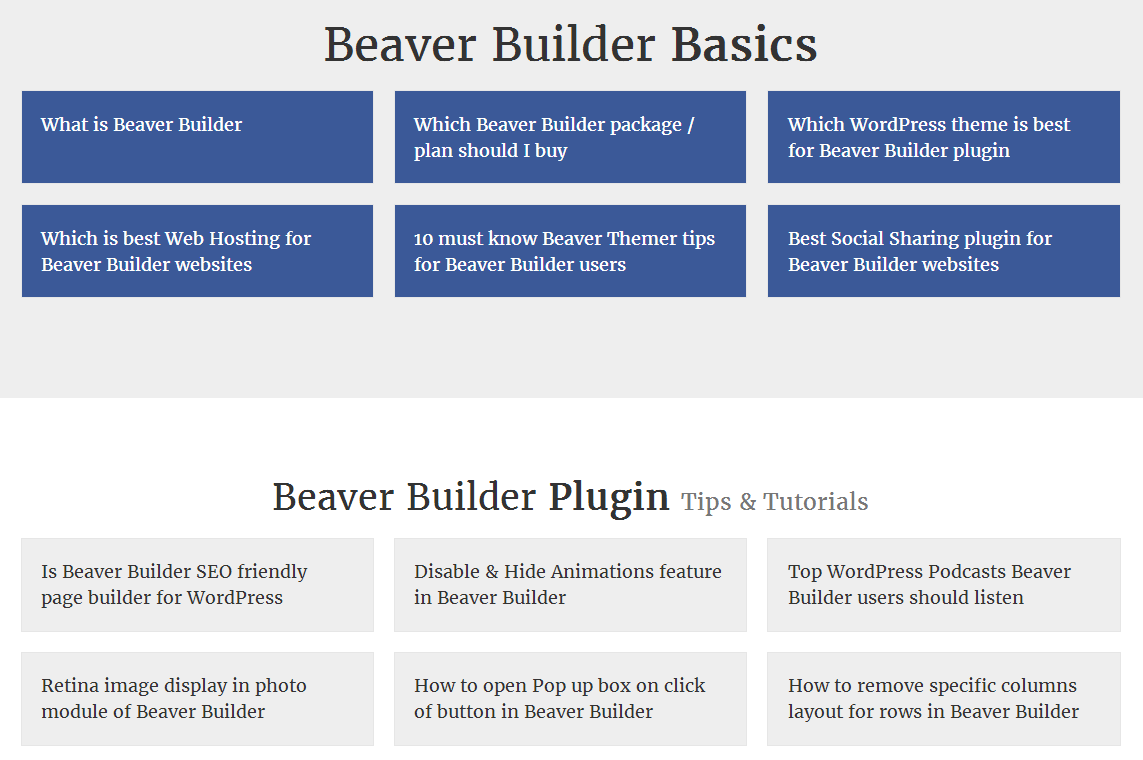 As the name suggests, it's all about Beaver Builder. Davinder is a wonderful person and keeps a close eye on the latest news in Beaver Builder community. He has several sections on his site for Beaver Builder resources – add-ons, tutorials, themes, etc. He also publishes Beaver Builder Weekly for his readers.
You can also have a look at the ProBeaver BB Resource Guide which you can download for free. It has covered almost everything that you will need to get going with BB.
---
3. Getting Started with Beaver Builder
If you like reading and want to learn from the scratch, this is going to help you in that case. Here, you will find almost all the basics of beaver builder. From installation to making a full landing page, you will find it all here. If you are new to Beaver Builder and want a step by step tutorial for building a landing page, then this will serve you correctly.
---
4. Sure Fire Web Services
This channel is a good start if you prefer watching videos over reading blogs. Jonathan here has very well explained the beaver builder and all its aspects. There are many detailed videos as well on the Youtube channel which you will find resourceful.
You can also visit Jonathan's website, BeaverBuilderVideos.com, which is a good source of videos and tutorials related to Beaver Builder.
Visit Sure Fire Blog Web Services' channel.
---
5. Beyond Beaver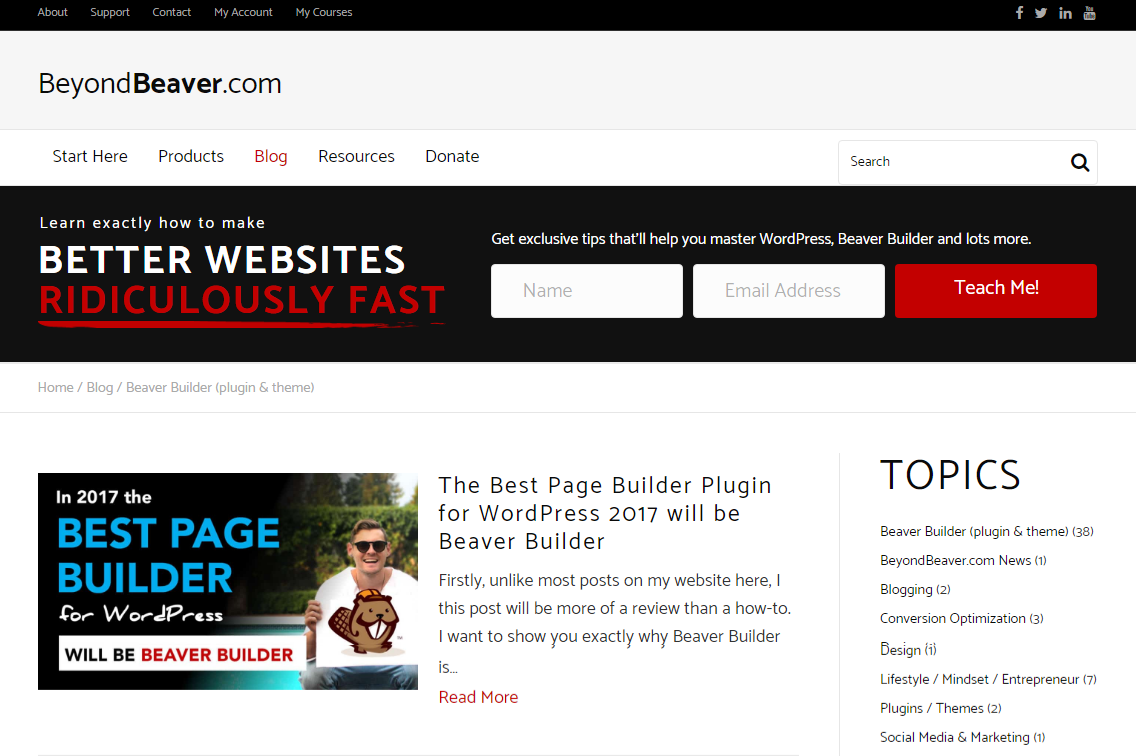 Grant runs Beyond Beaver and it's a good resource for Beaver Builder tutorials. Although the site hasn't been updated in last few months, it still has reliable content for beginners. You can find several tutorials for Beaver Builder Plugins and Themes there.
Grant has also built a course for Beaver Builder. So, if you are just starting with BB, you can give it a try and understand the basics.
---
Bonus!
Beaver Builder Knowledge Base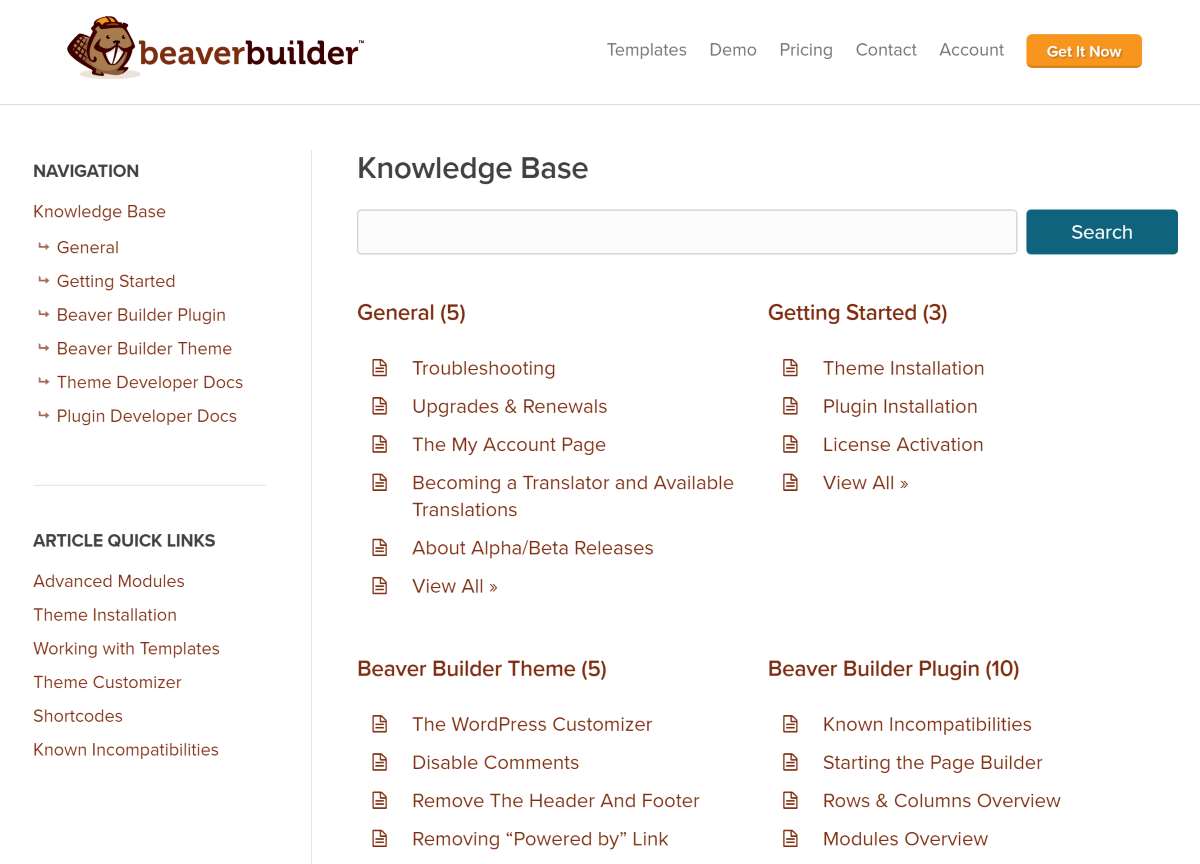 Here is the Beaver Builder KB, which is the most in depth knowledge base you can find on the internet for the Beaver Builder. You can find all the answers to your queries here. It has all the information related to the update, account information, as well as troubleshooting. BBKB is being maintained by the beaver builder's team itself so you cannot find any more reliable source than this one. There is loads of information, and I am sure you will always find the solution to any problem that you may face.
Visit the Beaver Builder Knowledge Base.
---
Concluding
In conclusion, I would say that all these sources of information are the best available out there and you can proceed with whichever mode you like as in blogs or videos, and you will surely get what you need. If you have not started yet, you can look at our Getting Started with Beaver Builder Guide. This post will make the introduction process a lot simpler and understandable for you.
If you find this information useful, Do Share!
A few more interesting posts →
PowerPack Beaver Addons
Start creating beautiful websites with 65+ modules and 350+ templates for Beaver Builder.