5 Free Beaver Builder Optin / Subscribe Form Module Presets
Last updated December 25, 2016 · Puneet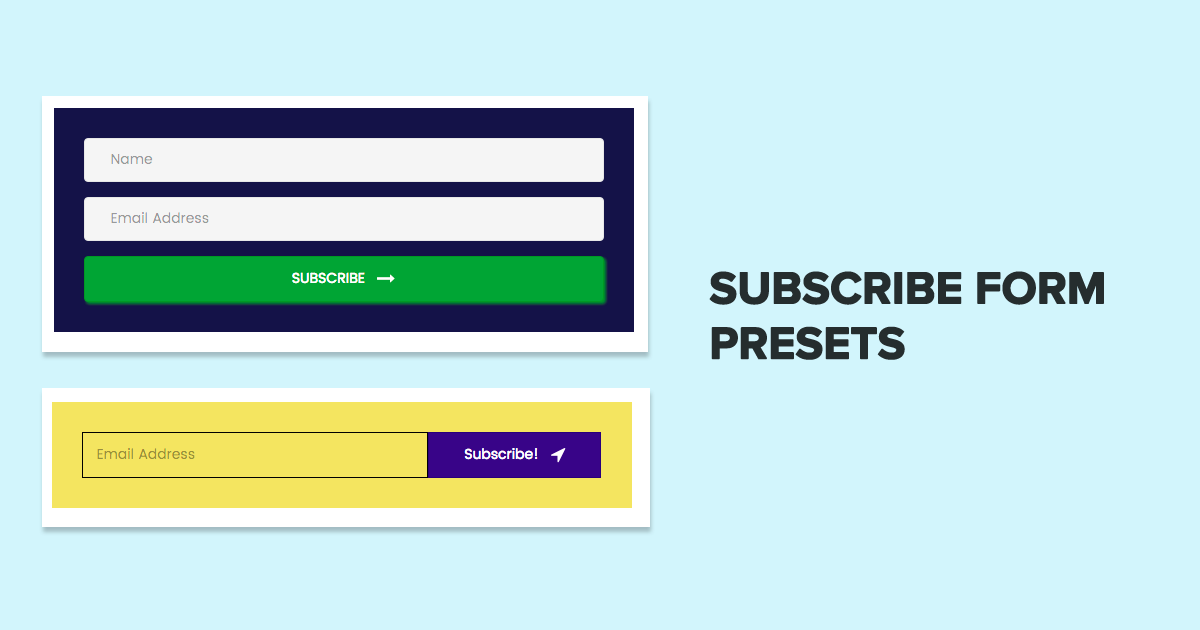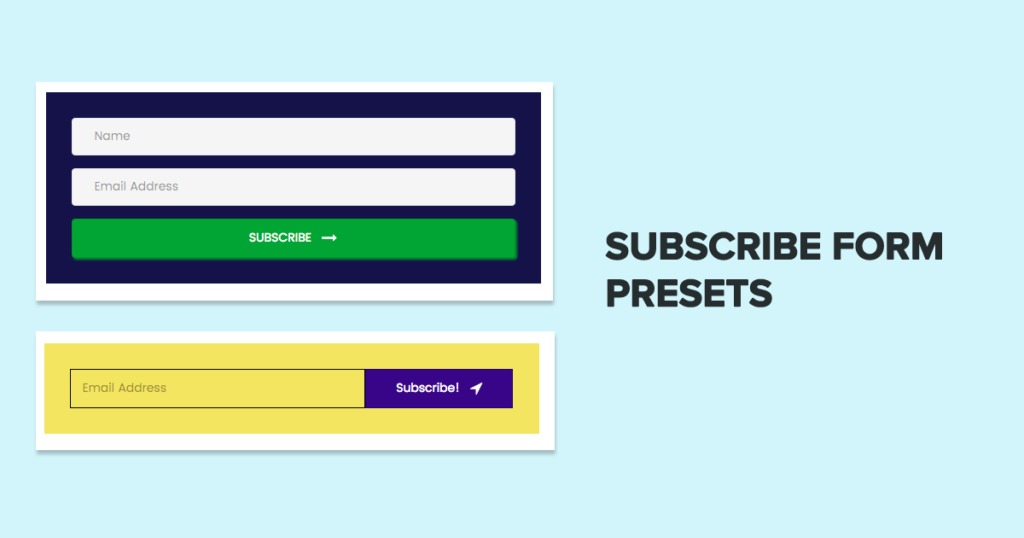 Beaver Builder offers an easy to use Subscribe Form module that can be used to build optin forms and connect with popular mailing services. The subscribe form has all the basic features but lacks some styling options. So, we built a few designs and are sharing the custom CSS code which you can re-use or modify as per your requirements.
If you are not comfortable with CSS or do not want to spend time on this then you can try PowerPack Beaver Builder Addon. We have extended Beaver Builder's Subscribe form module with custom design options which will give you a lot of flexibility for design and styling.
Style 1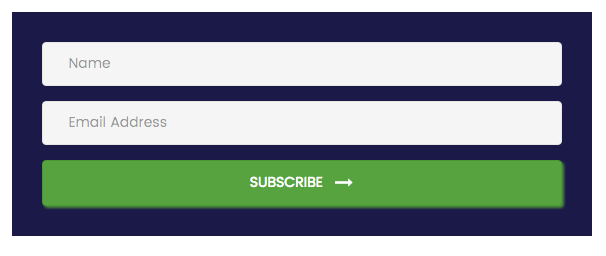 Style 2


Style 3

Style 4


Style 5

How to use Subscribe form module styles
Using these styles is very easy. All you need to do is check the CSS class for the style that you want to use. Let's say if you want to use Style 3 then the CSS class for that style is .subscribe-form-3 
You will need to add this CSS class to the subscribe form module as shown below.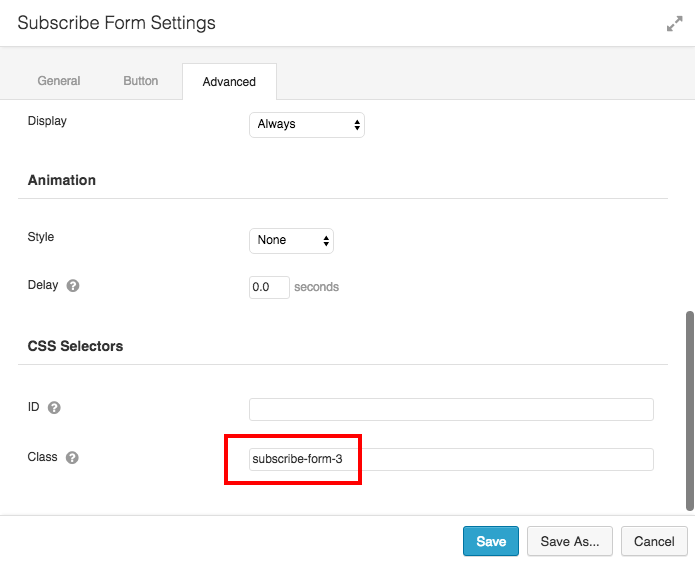 That's pretty easy, right? If you need help with anything or have any questions, then please feel free to drop a comment.
You can explore all the custom Beaver Builder modules from PowerPack addon and see how it can simplify your design and development process.
A few more interesting posts →
PowerPack Beaver Addons
Start creating beautiful websites with 65+ modules and 350+ templates for Beaver Builder.