Beaver Builder Lite Vs Pro: Detailed Comparison
Last updated December 2, 2021 · Yashwardhan Rana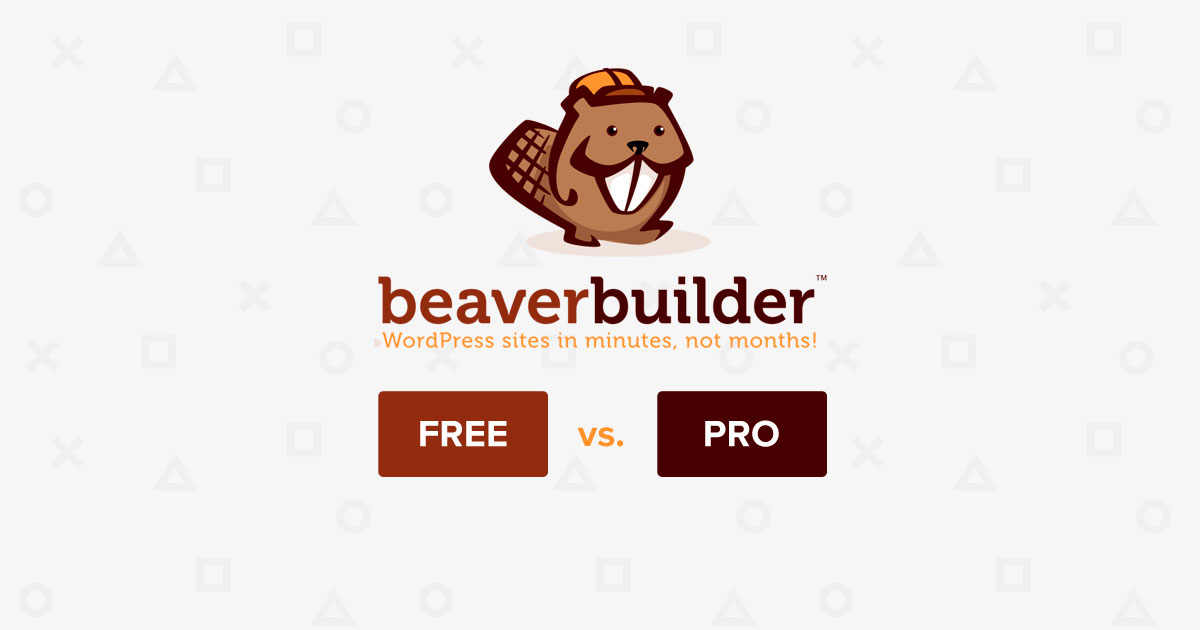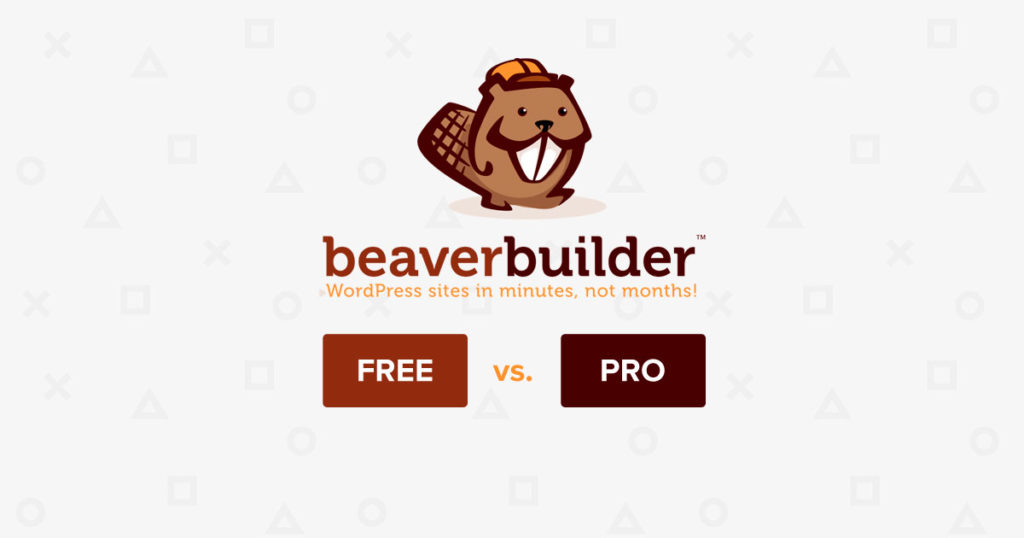 Are you confused that whether you should go for Beaver Builder Free/Lite or  Beaver Builder Pro?
Well, this post is going to answer all your queries and help you in making a more informed decision.
What does it mean by Free/Lite and Pro?
Lite is the free version available on WordPress.org, and the Pro is the Paid version of the Beaver Builder. But is that all? Of Course not. There are many differences between the two regarding the features and functionalities and what not. So here we are going to discuss every single aspect one by one in detail.
 Beaver Builder Free/Lite Vs Pro
Now, there are many differences between the two so instead of bombing you with random information; we will go step by step and cover every aspect. Let's begin with the most significant one.
Basic Modules
The Lite version comes with some basic modules, but they are not all the Basic Modules that Beaver Builder offers. With the Pro version, you get a few more Basic Modules.
In the Lite version, you get only five Basic modules:
Audio
HTML
Text editor
Photo
Video.
Whereas with the Pro version you get three more basic modules – Separator, Heading, and Button in addition to the above modules.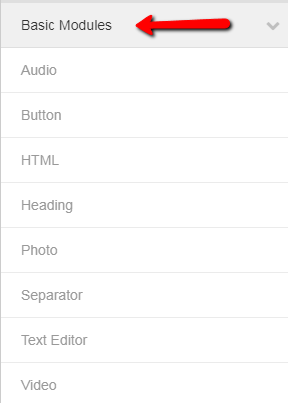 Advanced Modules (Pro Version)
There is not even a close competition between the two when it comes to Advanced Modules. In the Lite Version, there is just a single module and that too a sidebar. Now in the Pro pack, you will get more than 20 modules which are extremely useful, and the functionalities they offer are beyond comparison. Getting Beaver Builder but without these is like having a birthday party without a cake.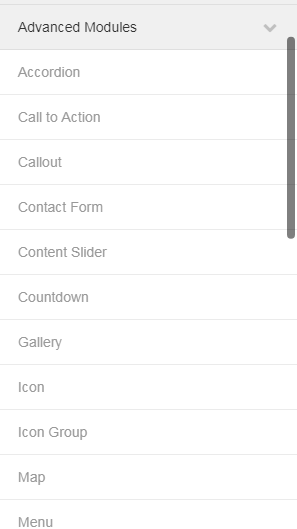 Beaver Tip: If you want more modules than the conventional Beaver Builder modules then get PowerPack Beaver Addons today! It comes with 50+ additional Modules.
Templates (Pro Version)
This one is the biggest difference if you ask me. With the Lite version, you do not get a Templates option which means you will not have the choice to go with a pre-designed layout. This option is only available with the Pro version.
The Pro Pack comes equipped with Pre-designed templates that you can choose from. It has more than 30 landing page templates and around 25 content pages too, and if you designed a template you could save it in your library!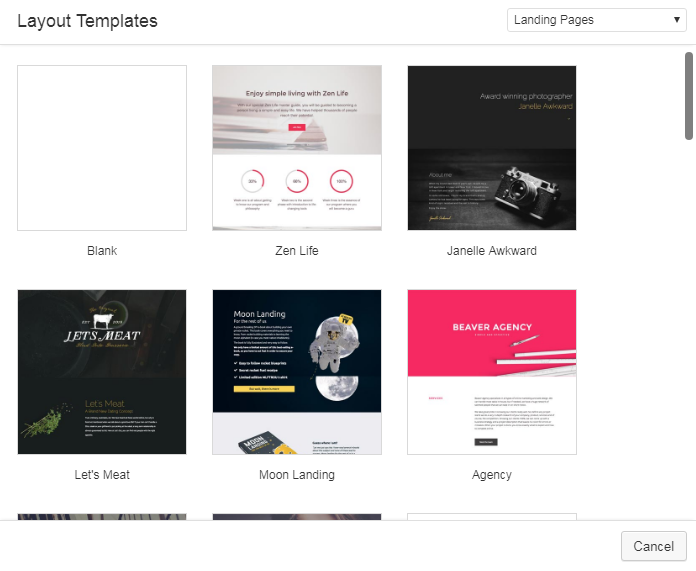 Beaver Tip: If you want more templates, get the PowerPack Beaver Addons! It comes with more than 350 Row Templates & Full Page Beaver Builder templates!
Creating Own Templates (Pro Version)
Did you know that you can create your template and then save it for later use? This feature also comes with the Pro Pack only. If you manage to create a killer page on the Lite version, you would not be able to save it as a template for reuse. On the other hand, besides the pre-designed templates, if you worked out a good template yourself, you can save it and reuse it on another page or even another website!
Import/ Export Feature (Pro Version)
Let's say you created a template so good that you want to move this template to another website of yours as well. You can do that with the Pro version only. This feature comes only with the Pro pack. Imagine the liberty of moving your masterpieces onto your other sites as well. That is something that comes handy when you start working with the Beaver Builder on multiple websites.
Global Rows (Pro Version)
Let's imagine that you created a row that you want to display on every page. Would you rather spend hours on the same row on every page or would you just want to update it on one page and make it take the same effect on every page? Of course, the latter one sounds the better one!
Global row feature only comes with the Pro version of Beaver Builder. It is an impressive feature if you want to make a site-wide professional identity. It will work like a charm.

Background Options
In the Lite version, you get only three options for the Row background, i.e. color, photo, video. But with the Pro version, you get 3 additional background options, Gradient, Parallax scroll, and Slideshow. The Parallax scroll is my personal favorite, and if you want to showcase some of your work in the background, then the Slide show does the job like no other.

Custom Rows (Pro Version)
If you created an impressive row header for your posts. want to keep this header style same for every post that you have. You can't make this as the global row as it will make every header same so there is a solution for that too.
You can simply save this row as custom row and then all the settings of the row will be saved as well. Then you can pull the custom saved row from the add content menu whenever you want and add it to the page by simple drag and drop operation.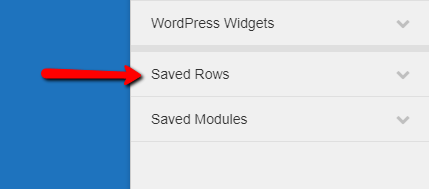 Beaver Tip: If you want pre-designed Row templates for your website, I would recommend you to go for the Beaver Builder Addon. It comes with more than 120 section templates!
Priority Support (Pro Version)
When you are a Premium customer, your queries will be set to a higher priority. If you have any queries, you will receive a faster response than a free customer. This is not flash news for a free and a paid version of a product but this is one of the most vital parts of a product as well.
Full Super Admin Control (The Beaver Builder Theme)
I call this one as the Super Admin Control because of the control of the page you have with it is impeccable. The Lite version of Beaver Builder is capable of altering just the content area of the page. But on the other hand, Pro Version comes with the Beaver Builder Theme as well which allows you to customize your header, footer as well as the side bar too!
Also Check out: A Complete Review of the Beaver Builder Theme.
You will be amazed how quickly you can build a new page with Beaver Builder.
Final Word!
I would highly recommend you to go with the Pro Version of Beaver Builder. It has everything that you need to build beautiful and professional websites. Nothing comes for free, either you trade it for money, or for your precious time!
Beaver Builder Addons:
If you want to go one more step forward and want more freedom of operation and functionality, then you are in luck! We have the amazing PowerPack for you that has 50+ modules, More than 250 layout templates, and row designs. Get it now!
A few more interesting posts →
PowerPack Beaver Addons
Start creating beautiful websites with 65+ modules and 350+ templates for Beaver Builder.