Introducing Registration Form Module for Beaver Builder
Last updated April 21, 2021 · Priyanka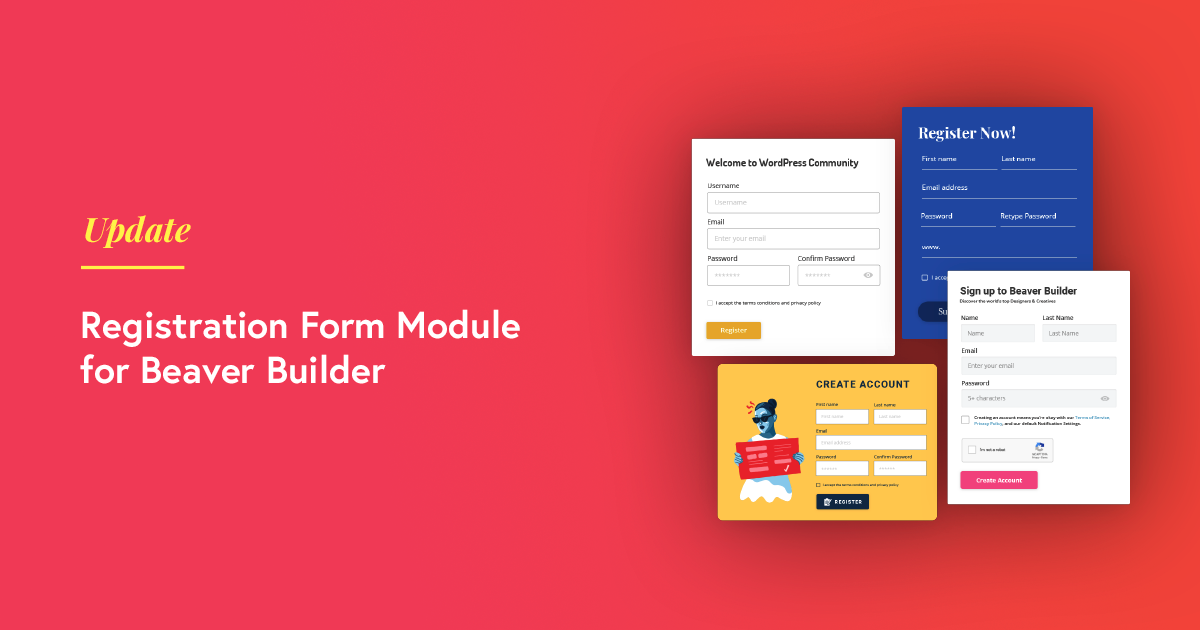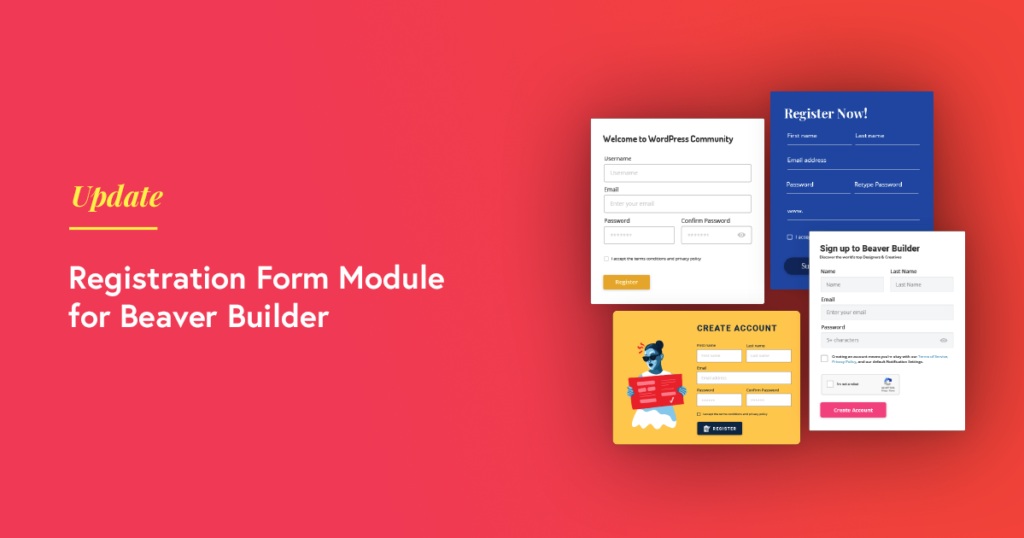 I am excited to announce a brand new addition to the PowerPack module library: The Registration Form module for Beaver Builder. After getting many featured requests via emails and social media, team PowerPack worked round the clock to pull off this awesome update for our lovely clients.
Registration Form module gives you total control of user registrations on your Beaver Builder websites. With this module, you can build customized user registration forms with multiple impressive features.
Check out the demo here: Registration Form Module
Click here for detailed documentation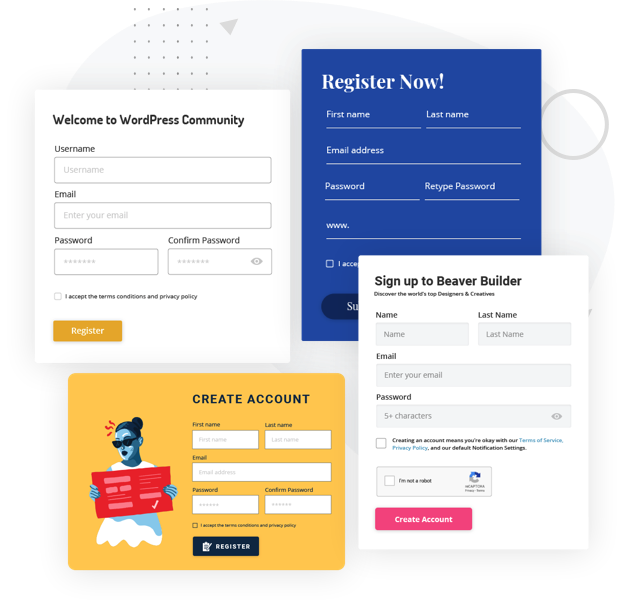 Registration Form Module is loaded with multiple styling options that you can use to create a powerful user registration form on your websites. Having a beautiful registration form gives you leverage to lure your website visitors & makes them register on your site.
Let's check out all the amazing features of this module!
Btw, if you would rather watch a video, you can check here:
Features of Beaver Builder Registration Form Module:
Choose from Pre-Defined Input Field Types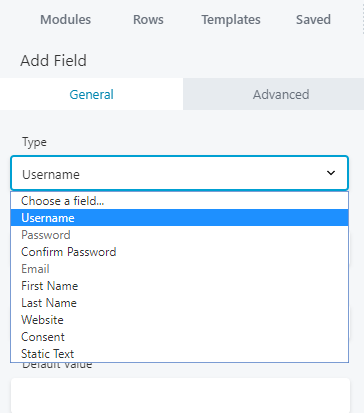 PowerPack Beaver Builder registration form module gives you full control of user registrations on your websites. You can create customized registration forms for your users with several pre-defined form fields such as First Name, Last Name, Email, Website, Consent, etc.
Apart from this, it gives you the flexibility to customize each field type. You can choose a custom label for your fields, define a place holder, and can add a default value for the same.
More options for button customization
In addition to this, we have also integrated a toggle button and column width option. With the help of the toggle button, you can prioritize the field form that must be required for the registration on the website.
Furthermore, you can easily customize the registration button. It gives you the flexibility to choose the custom icon, to define custom text. You can also set the position of the icon as per your choice.
The other option present in the action tab gives you total control over registration actions on both the user and admin levels. Let's see each option separately to understand its functionality:
Registration Actions – Auto log in and Redirect After Registration
Enabling the Redirect option gives you the flexibility to add any custom URL on your registration form. This will redirect your user to the respective page after signup is complete.
Also, you can enable the Auto-login feature of the module to help your users automatically login to the website after successfully completing the registration process.
User & Admin Email notification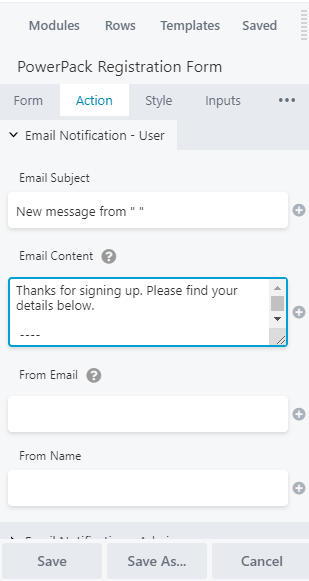 Enable this option to get email notifications on both the user and admin levels. Plus, the content customization options present in the tab give you the flexibility to add your preferences as per your requirement. i.e., you can send different email notifications for both the user and admin with control over email content, subject, etc.
Success Message feature allows you to show a success message after successfully submitting the registration form.
Get Control Over User Roles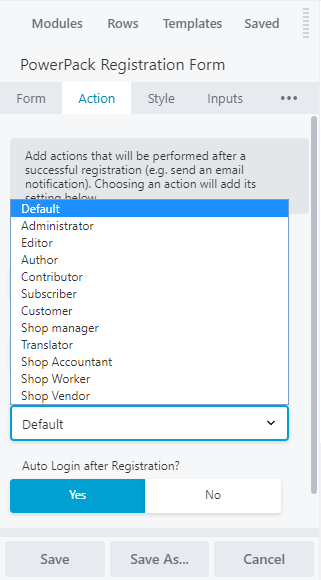 This feature gives you control over user roles. You can assign a particular role to your registered user depends on the requirement. For example, selecting an "Administrator" role for the new user gives him complete admin access to the website.
reCAPTCHA, Validation Messages, and Password Strength Meter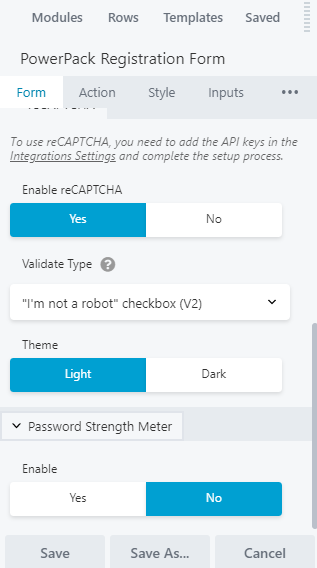 Enable a reCAPTCHA option to protect your website from spam and fake registrations. Also, you can add custom validation messages for displaying user-friendly notices. You can add both V2 and V3 of reCAPTCHA.
Its Password Strength Meter feature helps your user to test how strong the entered password is.
Moreover, it gives you the flexibility to choose the theme for the reCAPTCHA box, and you can also customize and display a password strength message to your users.
Extensive Styling Options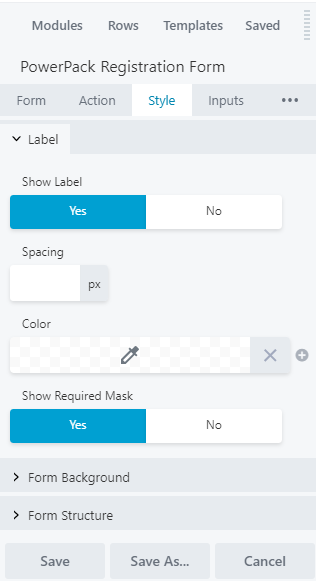 Just like all other PowerPack modules, the Registration Module is also loaded with a plethora of stylings options.
These options not only allow you to style but also gives you full flexibility to design the form that perfectly matches your current website design.
Style tab allows you to customize registration form looks. You can customize the text, background of the form. You can refine the overall structure of the form in terms of height and text-area height.
If you want, you can add padding, borders, and spacing of the elements of the form as well.
Including this, you can also customize the radio and the checkbox inputs.
Advanced Typography Options
When it comes to the text, you have full control over how your text looks at each particular section of the form. You customize the weight, alignment, font,  adjust line-height, and text size from the typography tab. You can change the spacing, modify the text, and add a shadow to the text as well.
One of the impressive features of the registration form module is that you can separately style the Inputs, Button, and Messages section. You don't have to wrangle in a single tab to finding styling options for these elements.
Get the PowerPack Registration Form Module Now!
Take user registrations to the next level and create your custom registration forms with PowerPack Registration Form Module. You can get it along with 65+ other impressive modules of PowerPack Beaver Builder Addon.
Let me know in the comment section below, what do you think of this module!
A few more interesting posts →
PowerPack Beaver Addons
Start creating beautiful websites with 65+ modules and 350+ templates for Beaver Builder.