The Most Advanced Off-Canvas Content and Sliding Menu Module is here!
Last updated March 25, 2020 · Priyanka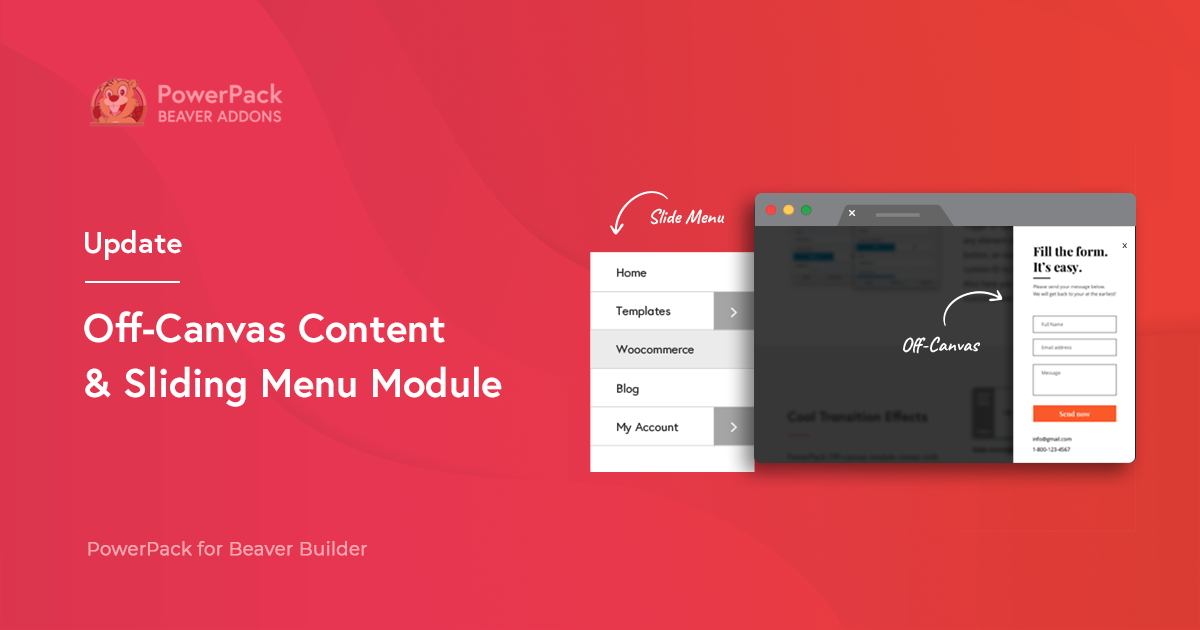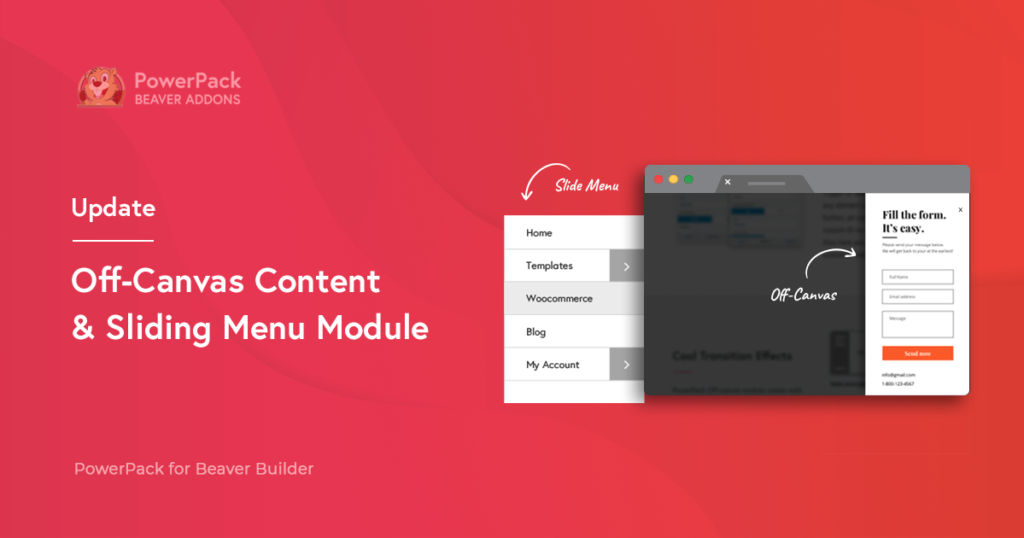 I am excited to announce our latest addition to the PowerPack modules library: Off-Canvas & Sliding Menu Module. Now you can easily showcase website content in a beautiful off-canvas panel or can create impressive slide-out menus for your visitors.
Let's see what all styling & customization options you get with these creative modules.
Off-Canvas Module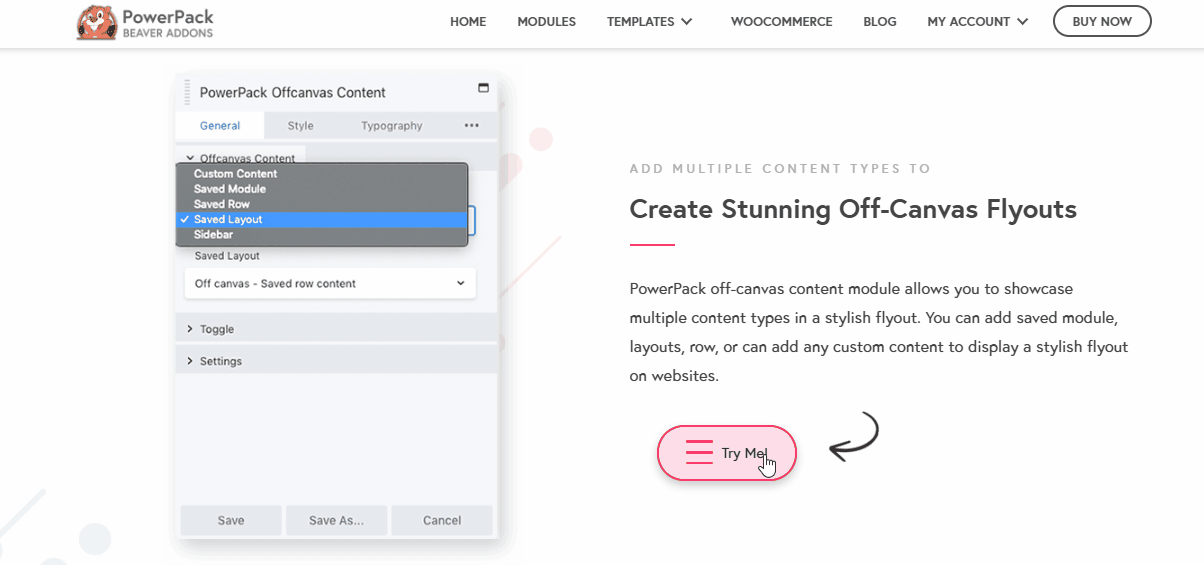 Display site's contents in a stunning flyout animation with the Off-Canvas module for Beaver Builder. This creative module lets you add both custom and dynamic content types to create a functional content panel on your website.
It allows you to display impressive flyout panels with menus, saved templates, rows, layout, module, and even any custom content of your choice.
Designing a flyout a panel with custom content gives you full control over its text and styling content. You can define a custom title, description, and customize it the way you want. Start creating beautiful sliding panels with a beaver builder now!
Moreover, you get the advanced content trigger option, i.e., it gives you the flexibility to trigger or open off-canvas content using any element on a page. You can choose a button, an icon, a custom class, or even a custom ID to trigger off-canvas content.
Check out the demo of the Off-Canvas Module.
Off-Canvas Module Features:
Supports Multiple Content Types
Impressive Animation Effects
Various Content Trigger Options
Full Control Over Display Option
Add Custom Icons
Multiple Styling  Options
100% Responsive
---
Sliding Menu Module
Creating sliding menus is easy with a beaver builder. The sliding menu module of PowerPack allows you to showcase website menus and sub-menus in a smooth slide-out panel with advanced customization features.
Showcasing content in slide-out menus provides ample space to display other website content. This module pair perfect with the Off-canvas module. Using both the modules, you can create impressive off-canvas sliding menus on your websites.
The PowerPack sliding menu module is loaded with enticing transition effects. You can use these effects to add impressive animations on slide-out menus, and jazz up your website looks.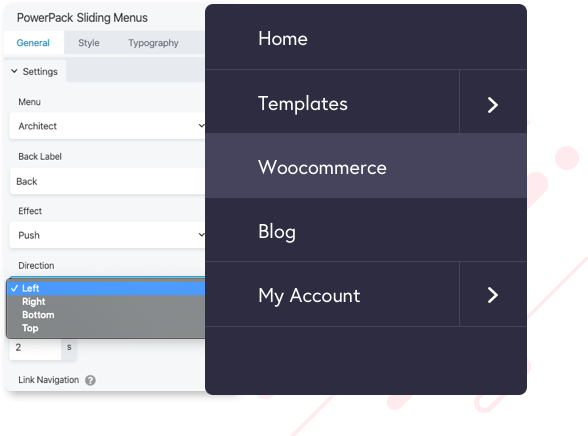 Check out the demo of the Sliding Module.
Features of Sliding Menu Module:
Provides Easier Navigation
Impressive Animation Effects
Multiple Styling Features
100% Mobile Responsive
---
Get PowerPack Now!
I hope these new additions make your website development process more fun & easy! To see more functionality & styling options of these modules, check out their demos page.
PowerPack is a bundle is of 65+ creative modules and 300+ templates. Get PowerPack and extend your Beaver Builder now!
A few more interesting posts →
PowerPack Beaver Addons
Start creating beautiful websites with 65+ modules and 350+ templates for Beaver Builder.