Free Spa Landing Page Template for Beaver Builder
Last updated March 3, 2017 · Puneet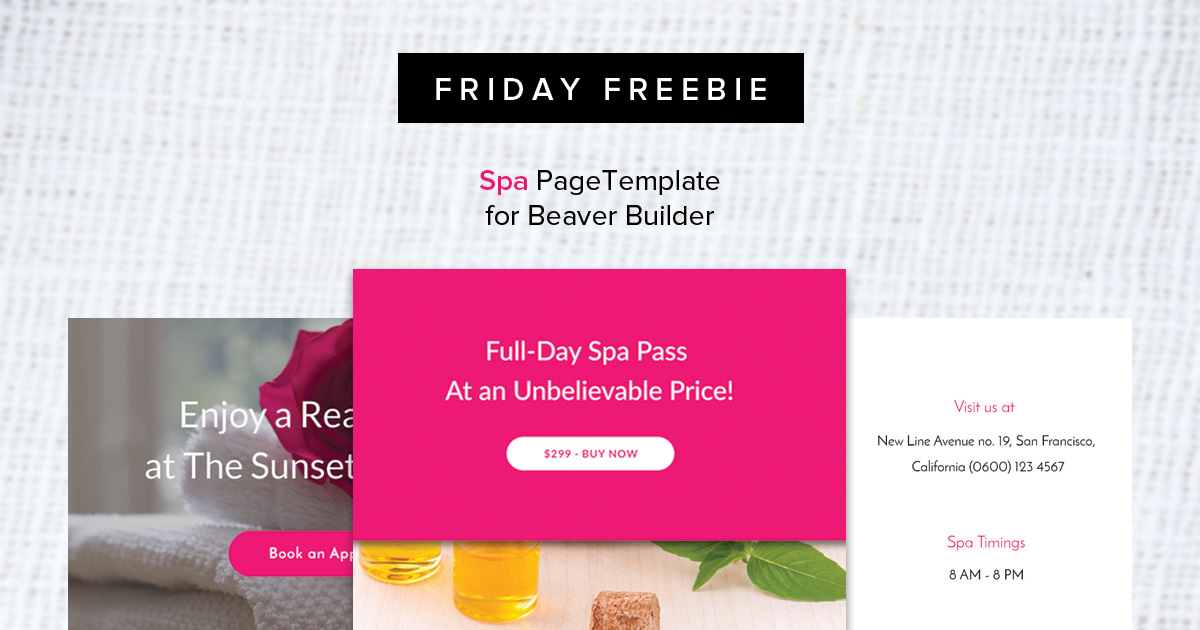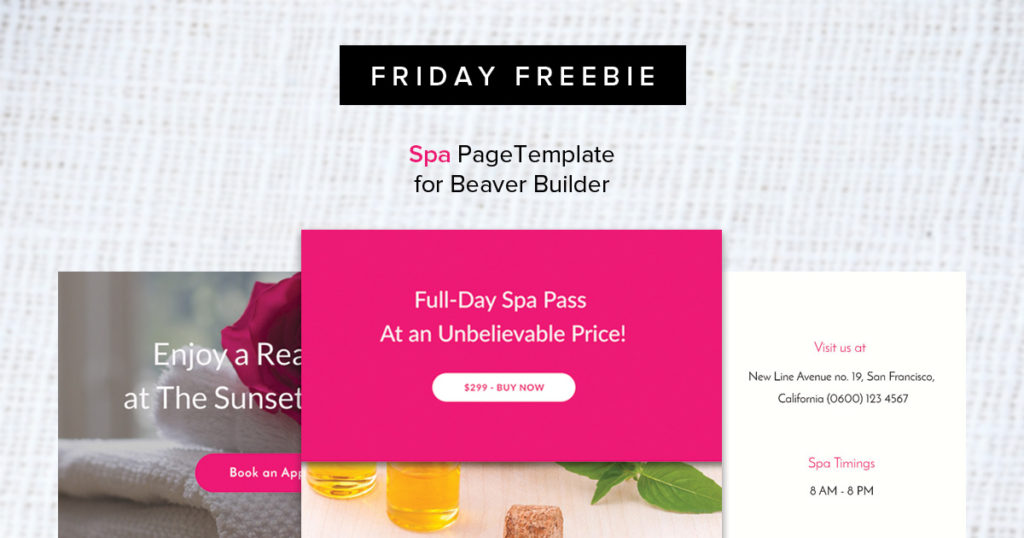 Landing Pages are perfect for selling products, services, capturing leads and restricting the user's attention to one thing at a time. Landing Page is an important part of your website and marketing campaign.
With a good landing page template, you can generate more business and increase your revenue. To help you with this, we are sharing a landing page designed for Spa and Salon business.
This Landing Page Template is built with Beaver Builder and has a beautiful color scheme. It's built right to the point of delivering information to users. Start with a catchy tagline, add a short description about your business and talk about the services you offer.
Next section is where you list the timing and contact details. Finally, we have a bold and beautiful call to action block to initiate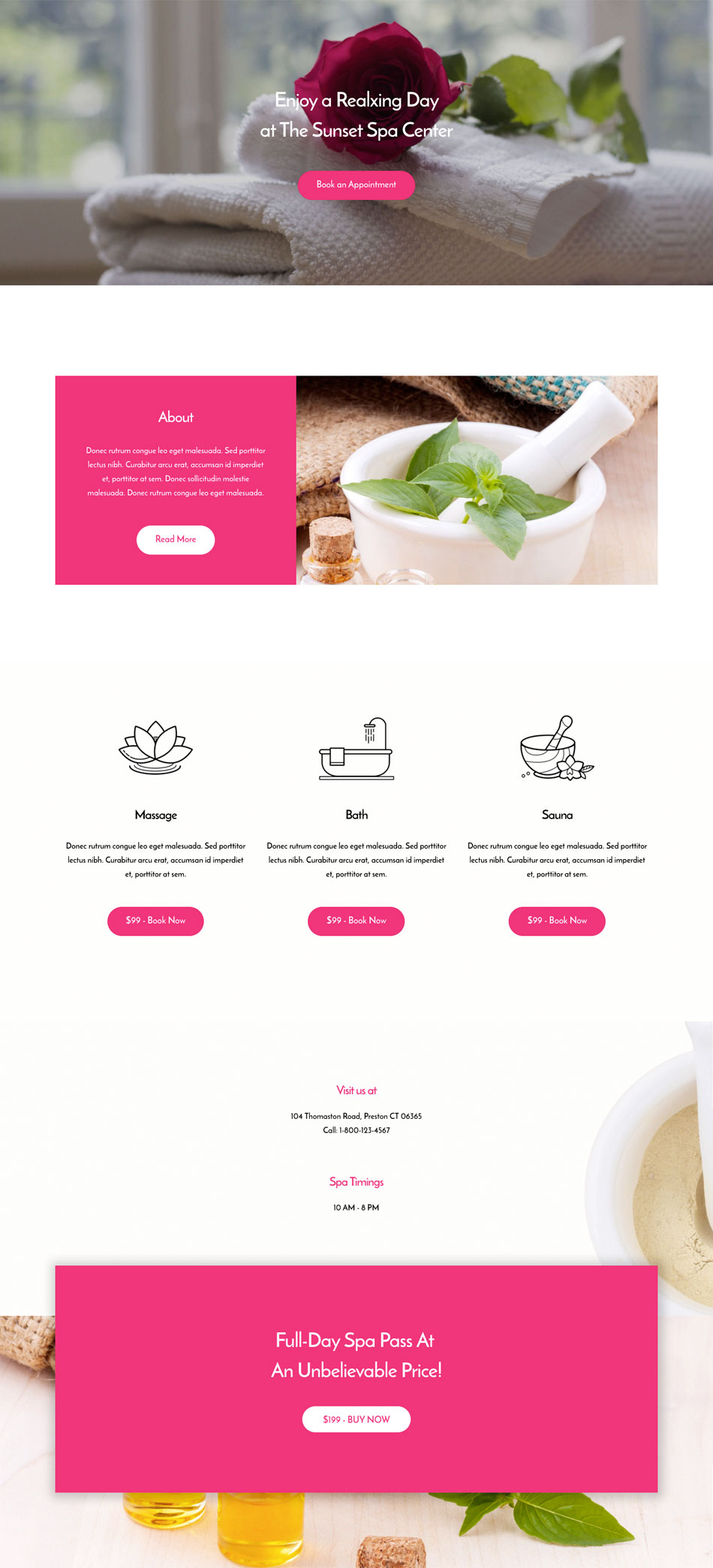 Download & Use the Template
Click here to download the template.
Unzip the downloaded file and then check the following links to import and use the template for your Beaver Builder website:
We would love to see this template put to use. If you build something with it, then please share the links in the comment section below or email us.
Want more Beaver Builder Page Templates?
Our PowerPack Beaver Builder addon is loaded with 40+ Custom modules, 100+ Row Templates and ever growing cloud-based Template Library. We have several page templates and lead capture templates for various business and services.
A few more interesting posts →
PowerPack Beaver Addons
Start creating beautiful websites with 65+ modules and 350+ templates for Beaver Builder.