Friday Freebie – Architect Page Template for Beaver Builder
Last updated January 6, 2017 · Preeti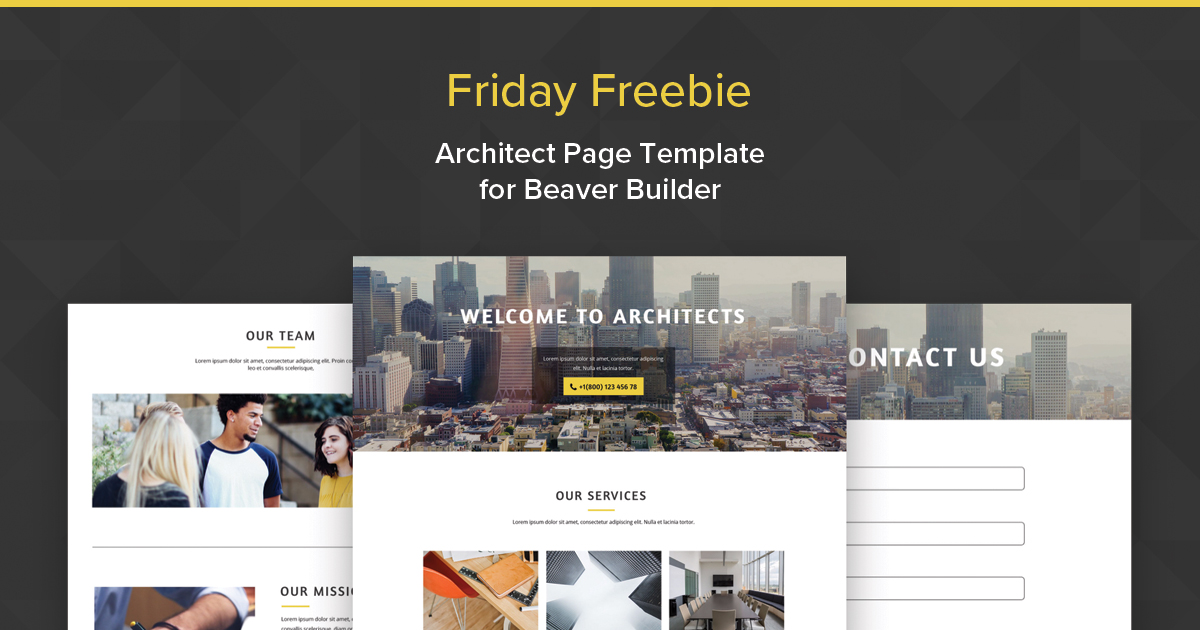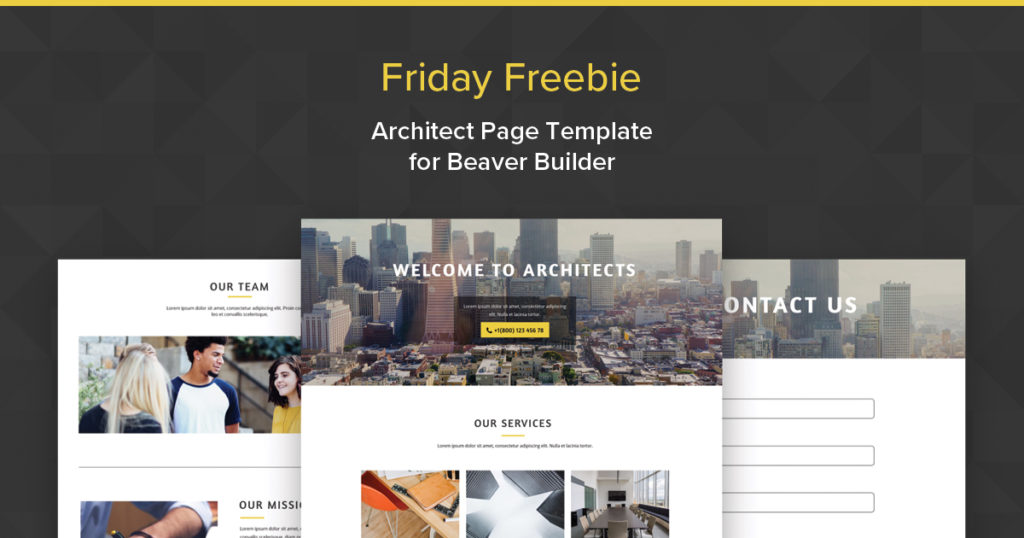 Welcome again to Friday Freebie. Being the first Friday of 2017, today we have in store for you, some real good stuff, especially for Architects.
We create the world around us.
This line perfectly describes an architect. An architect, the one who puts in all his efforts to create others' abodes would like a good website showcasing his building visuals and projects with a lot of images.
Free Beaver Builder Page Template for Architects
This free Beaver Builder page template is designed keeping in mind an architect's need. The template can also be useful for interior decorators.
There are three major layouts in the template
Home Page
About Page
Contact Page
Home Page
The Home Page starts off with a suitable tagline followed by a call to action button with a contact number. The next section consists of a 3-column layout for displaying images regarding an architect's planning and development.
Follows a section that you can use to highlight your recent projects along with their images. Or you can use this section to describe the kind of projects that you do. For e.g. we have listed Commercial and Residential Projects.
The Testimonial section gives a good review to first- time visitors. The Clients section is where you can list your major Clients.
Last but not the least, we have a Contact Form to generate leads. This is followed by a 3-column layout to share Contact details. Want to spice up the Contact Form? Check out our free Beaver Builder Contact Form Module Presets.

About Page
The About Page is the one where you can introduce yourself to your clients. This section provides a team image, then you can add your mission and expertise.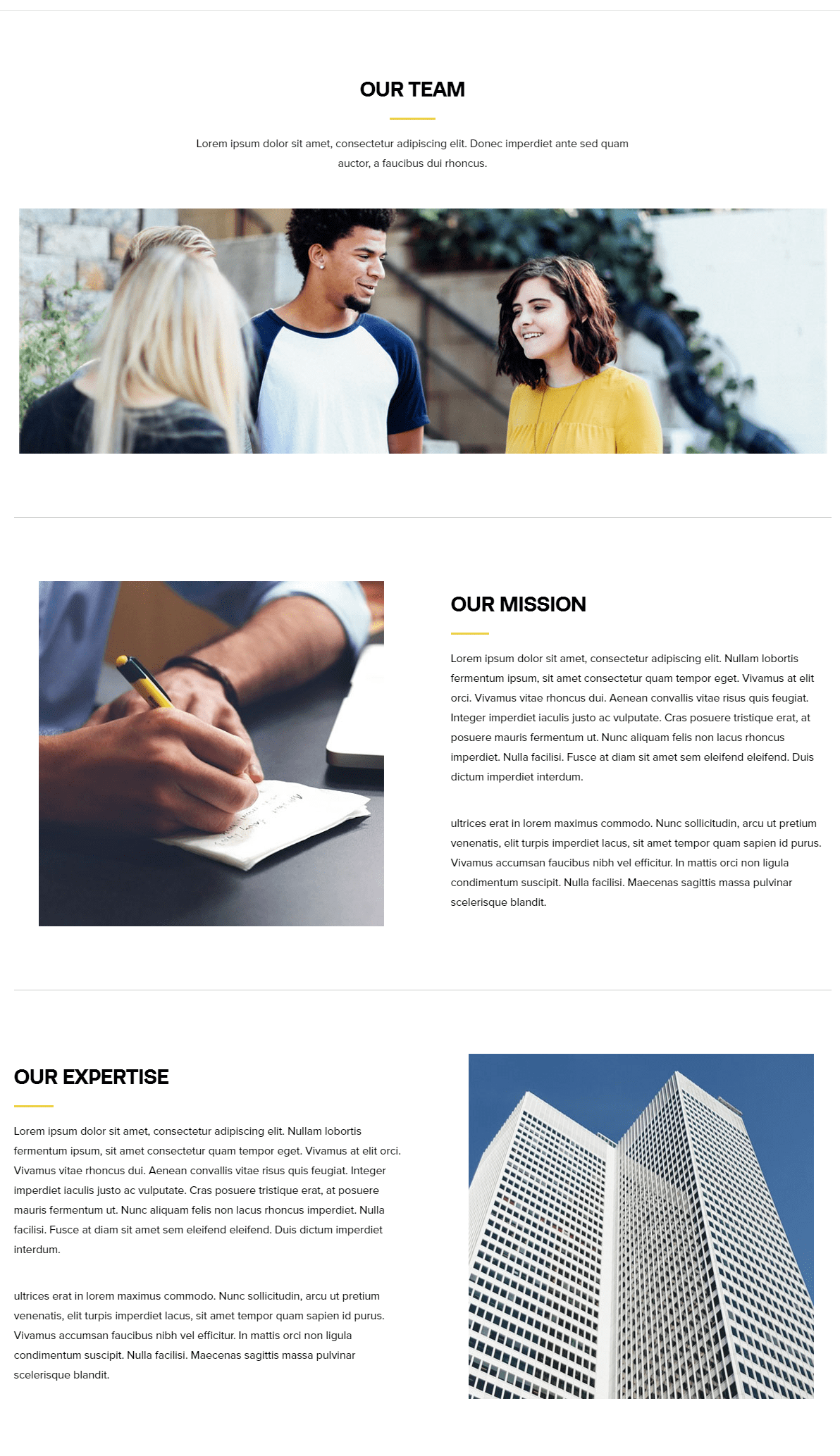 Contact Page
The Contact Page helps visitors to your site to interact with you with the help of a Contact form. It is followed by contact details and the Contact Page ends with a Google Map to help you trace the location.
Want to have a better looking contact form? Our PowerPack Beaver Builder Addons has an advanced Contact Form Module that comes with various styling options. Click here to check the demo.

Download the Template
To use this free Beaver Builder page template on your website,  you will first need to download it using the link given below.
Click here to download the Template.
Import & Use the Template
After downloading the ZIP file, un-ZIP it and import it? The following links can help you with the import process.
Are you in search of a template specifically for you? You can give us your design request through comments. Check out our fast growing Template Library that offers professionally designed beautiful page templates with PowerPack Beaver Builder Addon.
A few more interesting posts →
PowerPack Beaver Addons
Start creating beautiful websites with 65+ modules and 350+ templates for Beaver Builder.