Friday Freebie- Business SEO Marketing Template for Beaver Builder
Last updated December 31, 2016 · Preeti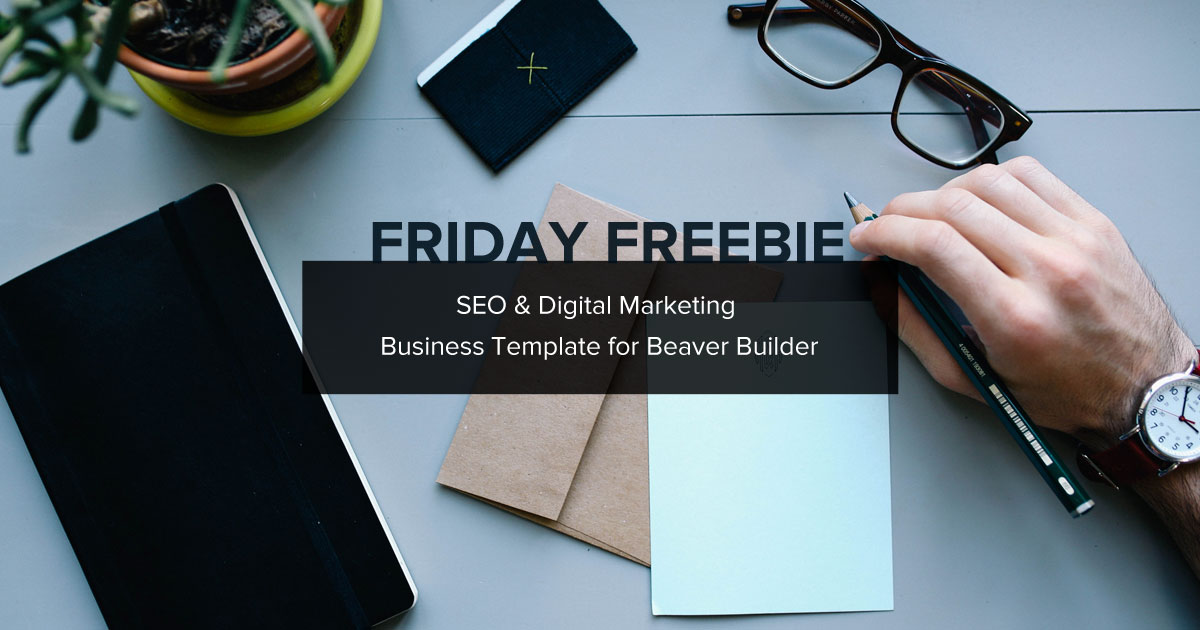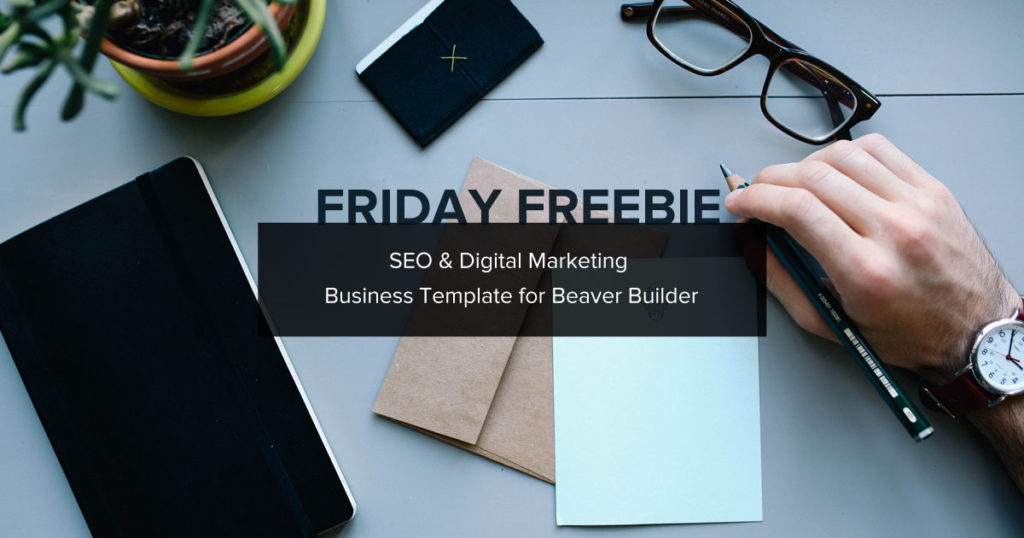 Hope, you liked our first release of  Friday Freebie that started last Friday. Today, we bring you free Beaver Builder Page Template for a Digital Marketing & SEO business. We know, as a business owner you always get busy with your client projects and never get a time for your own site. This template will solve the problem for you. 🙂
Free Beaver Builder Page Template for SEO & Digital Marketing
This free Beaver Builder Page Template is a perfect fit for building just any kind of business website.
To be precise, the template contains three important layouts:
Home Page
About Page
Contact Page
Home Page
The Home Page comes up with a business oriented tagline and also a Call to Action button. Next section is a grid layout with two rows each containing three columns. You can use this section to talk about your services and offerings.
After this, we have a well-thought section to answer common questions that first-time visitors might have. We have strategically added a testimonial section on the home page build trust among your prospective clients.
The call to action section is with a perfect contrast helps you grab user's attention and generate more leads.

About Page
The first section allows you to describe your business along with an image on the right. The following section can be used to describe your striking strategies. The last section of this page is where you can talk about your kick-ass team.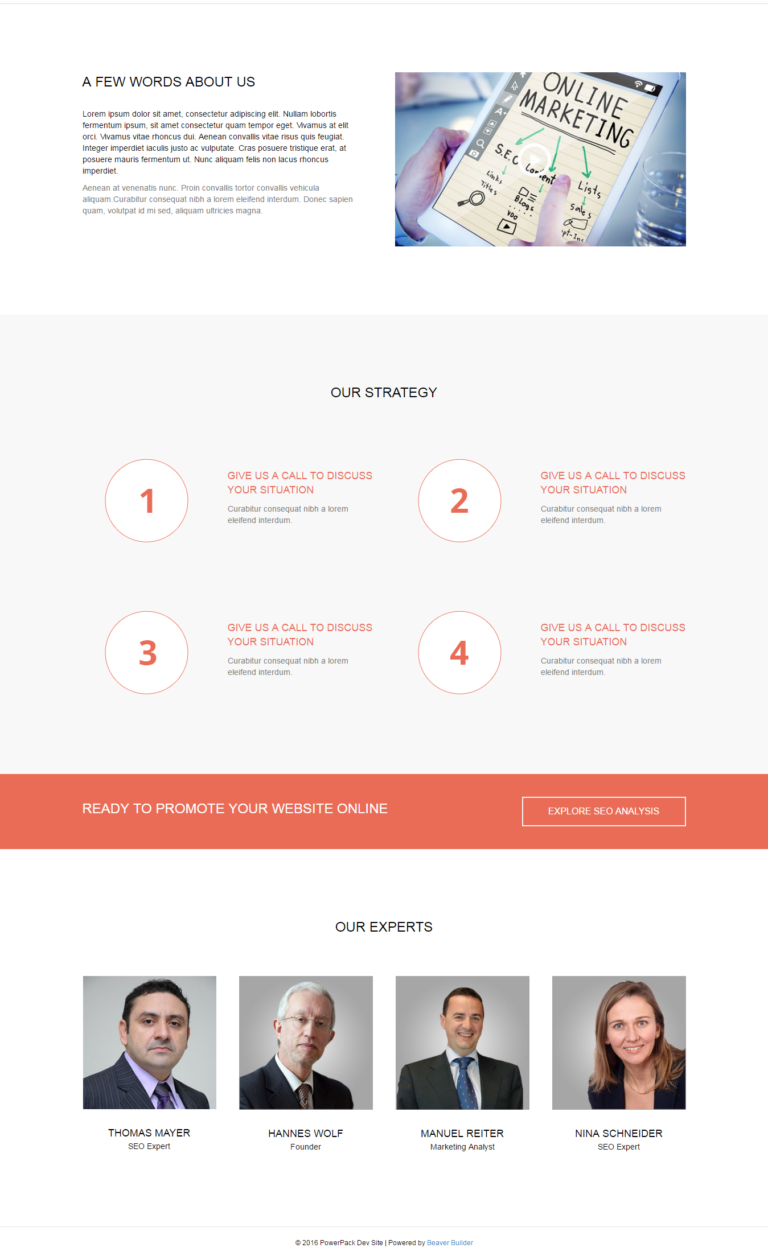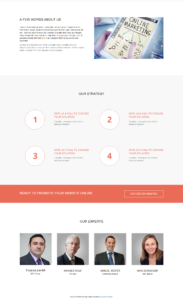 Contact Page
This page starts with a Contact Form followed by a Google Map for your location.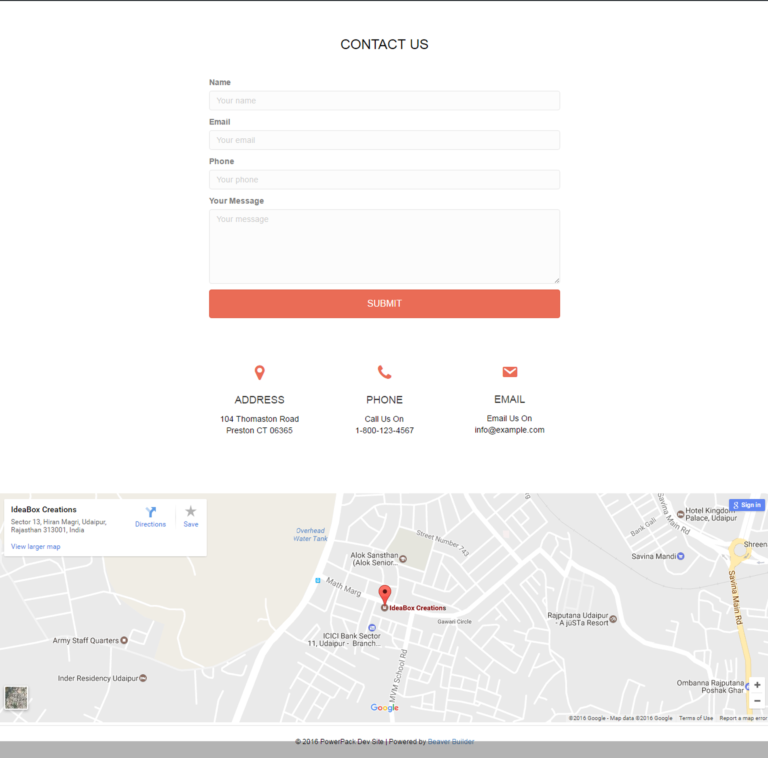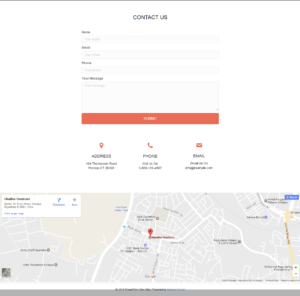 Download the Template
To use this free Beaver Builder page template on your website,  you will first need to download it using the link given below.
Click here to download the Template.
Import & Use the Template
Are you a beginner and wondering how to use this template for your site? Unzip the downloaded file and then check the following links:
Your design requests for Friday Freebie are most welcome. You can post comments and give more ideas or suggestions. They are always appreciated by us.  For professionally designed astonishing page templates check out our Template Library . We have built them using PowerPack Beaver Builder Addons.
A few more interesting posts →
PowerPack Beaver Addons
Start creating beautiful websites with 65+ modules and 350+ templates for Beaver Builder.