Customer Spotlight: Interview with Rob Hall
Last updated August 4, 2017 · Yashwardhan Rana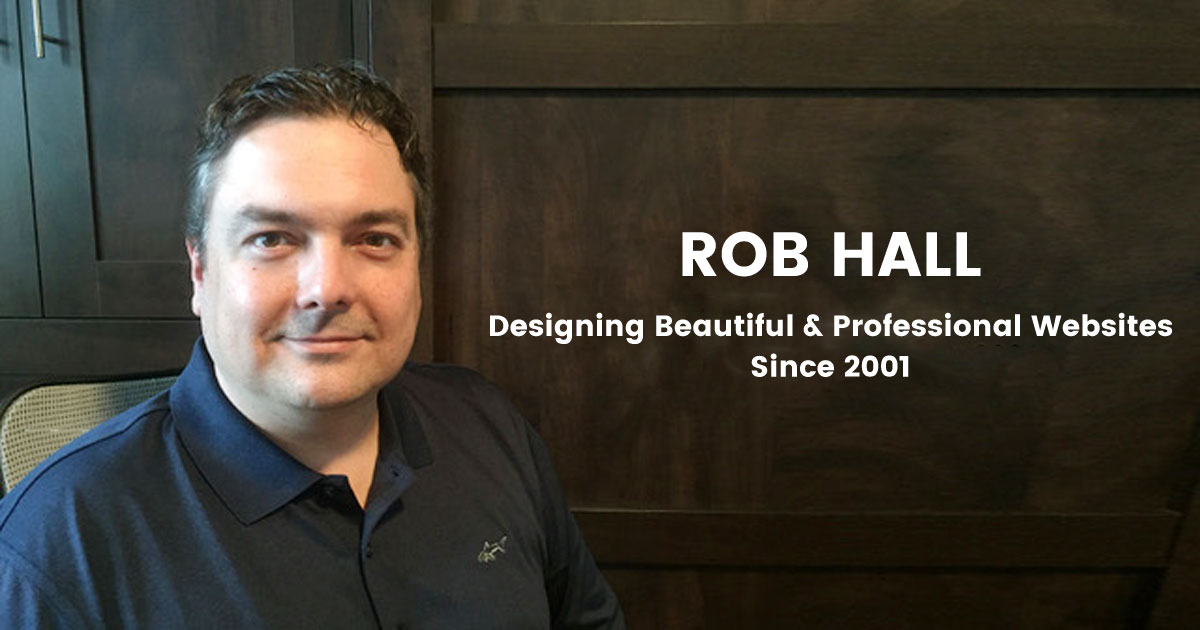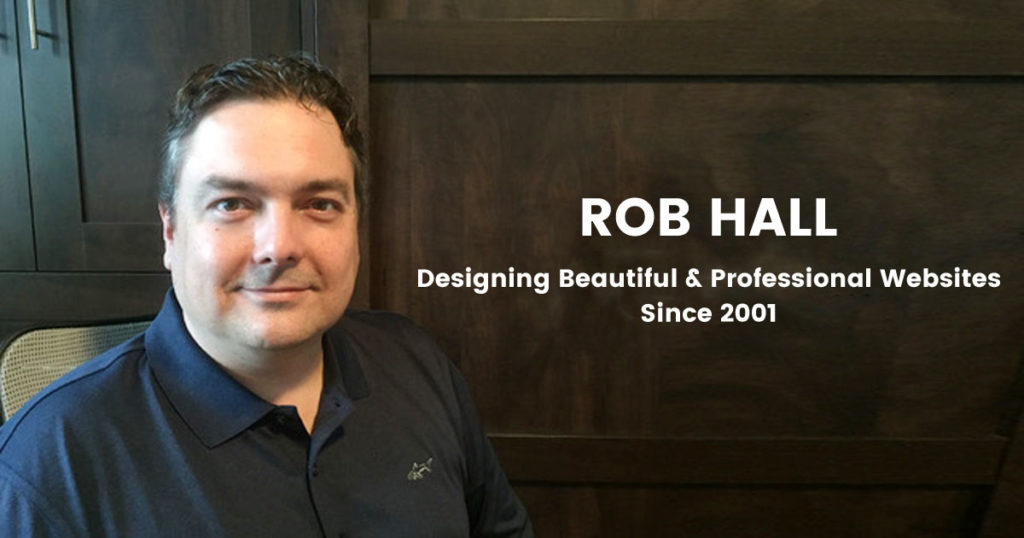 All of us have an interesting story behind our success which has a mix of surprises, struggles, and happiness. In our Customer Spotlight series, we share such stories of PowerPack Beaver Addon Customers. In this post, we are sharing Rob Hall's experience with web design and how Beaver Builder & PowerPack has transformed his business.
Q1: Hi Rob! Tell us something about yourself
My name is Rob Hall. I am an Art Director and I work in both print and web design, although as of late much of my time and energy has been focused on web design. I started out in print design in the late 90's working for various companies. One of my first jobs in the industry was designing layouts for catalogs. In 1999 my wife and I decided to move out to San Francisco as we had visited there and we always loved it. I guess I was looking for professional stimulation to gain more experience as a designer and what better place to do it than San Francisco.
I worked for a handful of companies and agencies on the west coast and learned a great deal about the industry in which I toil. It was around this time that I first delved into digital design and web development.
Website: https://robhalldesign.com/
Q2: How did you start your business? Is there an interesting story?
Sort of by accident.
I had just lost my job due to a downturn in the economy and I was planning my next steps. It just so happened I came in contact with an old acquaintance and she had just took on a number of clients that were in need of business collateral and a web presence. She thought she might have enough for me to work full time hours as a consultant. Naturally I jumped at the chance….  From there it really just kind of grew organically, one project turned into another and so on. By word of mouth and happy clients, I was growing. I was about 2 years into my new freelance life when I crossed paths with a company in Portland Oregon called Local Fresh.
I saw by looking at their website that they were doing exactly what I wanted to do. Help small to medium sized companies grow their business through traditional print marketing as well as online digital solutions and web design. They happened to be looking to grow their team with someone like myself at the time and I have been working with them consistently as a remote contractor for 4 years now. As a result, a large portion of my portfolio comes from the work done through Local fresh. I do also have my own clients that I work with directly so I am blessed in the fact that I can strike a really good balance and this has allowed me to work with many different kinds of companies and many different industries. Sometimes a client will ask, "Have you ever designed a website in this particular industry?", and my response is always the same. "I am a designer, It's what I do. If I am not familiar with a particular industry then I will learn all I can about it so I can implement the most effective creative solution."
Sometimes a client will ask, "Have you ever designed a website in this particular industry?", and my response is always the same. "I am a designer, It's what I do. If I am not familiar with a particular industry then I will learn all I can about it so I can implement the most effective creative solution."
Here are some sites that from Rob's portfolio:
Q3: What does a typical day in your life look like? How do you keep yourself productive?
I think I really just love what I do. I also feel very blessed that I am able to do it. There are always new things to learn, especially in web design. This industry is really a moving target so there is always more to learn or you will find more efficient ways to do what you already know.
Q4: You build a varied range of websites and offer marketing services as well. Why did you choose that?
I don't think I actually made a conscious decision to work in many different industries; it just kind of happened. As I mentioned, I really love what I do and I think (or at least hope) that is always reflected in my work.
Q5: How easy/difficult is it for you to handle everything on your own?
At times it can get very intense and I do count on my wife (aka Project manager) a lot to keep everything in order with my own personal clients. When I am working with Local Fresh, I work with an excellent Project manager and we have been working together for years so we really have a kind of rhythm together when it comes to the process.
Q6: We would love to hear about your workflow and client management process. How do you do that? Any tools, apps that you use and recommend?
There are a number of useful tools and programs that I use every day. For the copy, we use a program called "Gather Content" which allows for the client to log in and add or edit copy for a particular project and also allows for the client to approve the copy so we know when it's ready to be used in the final project.  Another program that we use on a daily basis which is really invaluable is "Insightly". This is basically a project management solution. It's very powerful and very affordable.
One last program we use for time tracking is called "Freckle". This program is very powerful and allows you to track individual time or entire teams' time spent on a particular project. It also has a metric and measurement system so you will always know at any given time where you are in terms of hours and time spent for any particular client or project.
Q7: What made you chose Beaver Builder? How has it transformed your business?
I was very hesitant at first. I had been using Headway for a number of years and I really enjoyed the flexibility that it provided. However, in the last year or so Headway seemed to have developed some internal struggles and for that reason, I could no longer support that company or their product. I, like so many, had to find a better solution. After weeks of research, I found my solution in Beaver Builder and I really never looked back. It's invaluable.
Q8: Let's talk a bit about PowerPack. What are your favorite features and how it helps you with your client sites?
I find a lot of the PowerPack modules come in handy. The ones I use most often are the Advanced Accordion, Team Members, and Dual Button Modules. PowerPack is a great add-on and a must have for any designer that utilizes Beaver Builder.
Q9: What are your plans for 2017?
To strike a work/life balance. When you work for yourself, especially from your home-office, it is very easy to get caught up and find yourself working all the time. The trick is to find the right balance and allow yourself some downtime to recharge.
Q10: Lastly, If you had one piece of advice for someone just starting out, what would it be?
Learn all you can. Ask questions from people who know and then ask more questions. Practice. Just do the work. You learn something new every day. That's really what I love about web design.
---
If you have got an interesting story share then please send us an email via our contact form.
A few more interesting posts →
PowerPack Beaver Addons
Start creating beautiful websites with 65+ modules and 350+ templates for Beaver Builder.