Katie O'Brien – Building frustration-free WordPress websites for Professional Coaches
Last updated July 19, 2017 · Puneet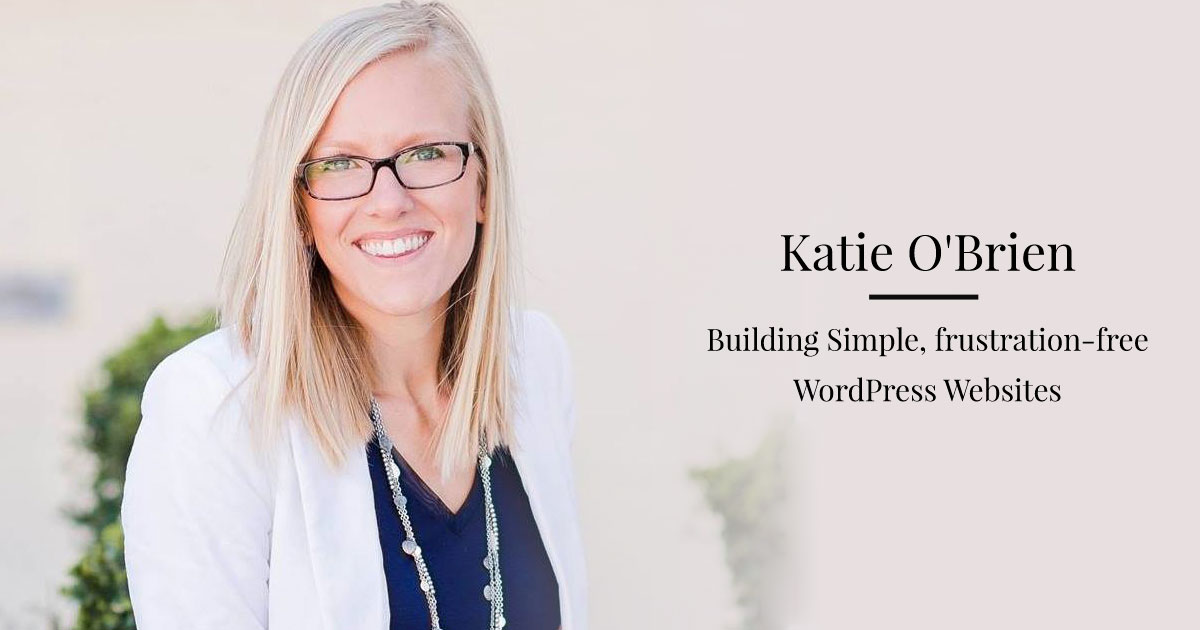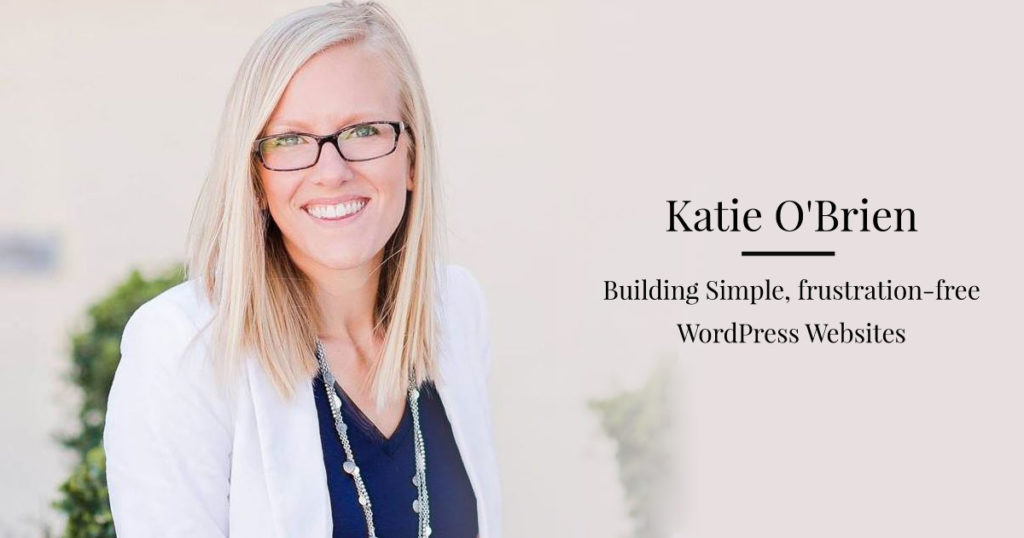 Today, we have Super Mom Katie O'Brien in our Customer Spotlight series. Katie specializes in building beautiful websites for Female Entrepreneurs. From being a Life Coach and Virtual Assistant to becoming a full-time entrepreneur, Katie has shared her inspiring story with us.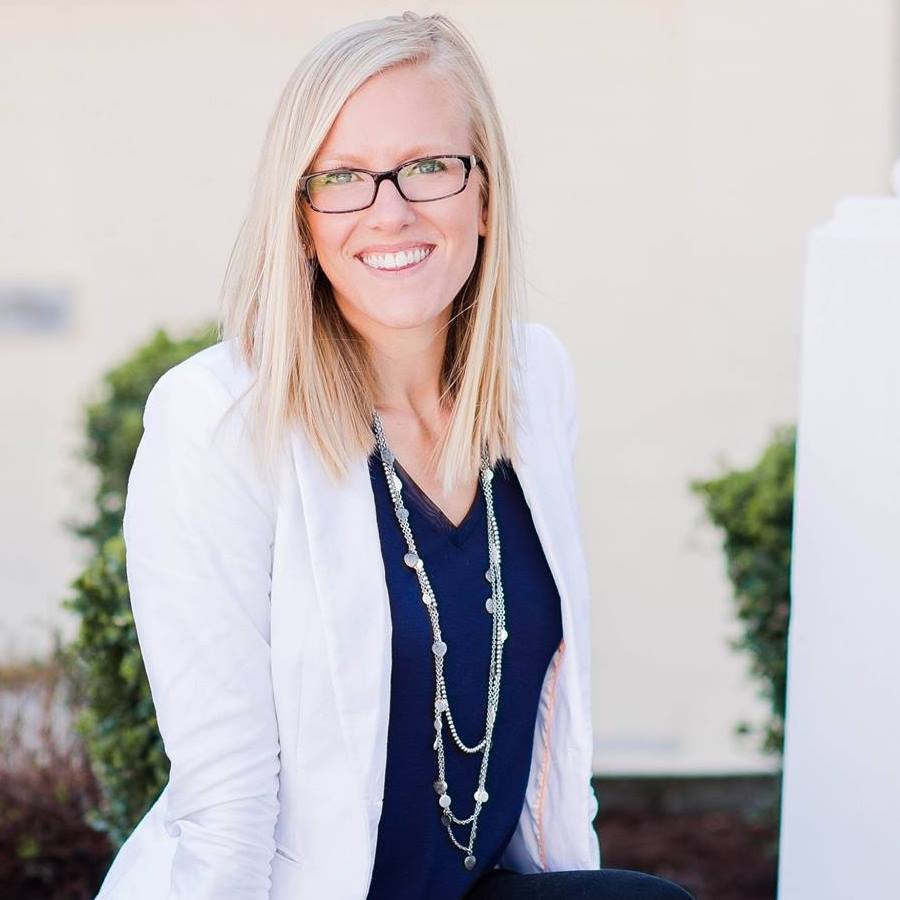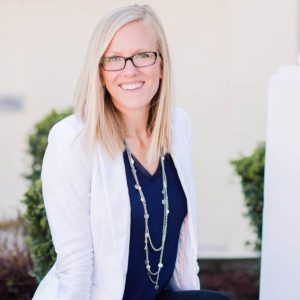 Q: Hi Katie! Tell us something about you and your business.
Hi! I build Simple + Chic (frustration-free) WordPress websites for coaches and consultants. Simplicity is always my number one goal within my designs and the backend of the site. I'm really passionate about building gorgeous sites… but also sites that are easy for my client's to manage themselves, if they choose to.
Q: How did you start your business? Is there an interesting story here?
Oh boy. Well… it was to kinda escape. I had a successful life coaching business I launched in 2011. My daughter was born 2013 and I quit my 9-5 to stay home with her and become a full-time entrepreneur. Entrepreneurship took on a whole new meaning as a mother… but then in 2015 it got even ore interesting. I welcomed home my son and decided to move into a new home within a few weeks of each other. So I was balancing running a business and staying home with an infant, toddler… in a brand new home. Needless to say, I was the one who needed a life coach at that time!
So for everyone's sake, I took an indefinite maternity leave from my coaching business and thought I'd return in a few years. Well just a few weeks later I had the entrepreneur-itch. I needed something for myself. You know, aside from changing diapers and going grocery shopping.
So I launched a virtual assistant business in early 2016 where I supported entrepreneurs with all their WordPress needs and a few other odds and ends. But soon learned I didn't like having to be so responsive or working hourly. But what I did get a taste for was web design and decided I wanted to transition from a virtual assistant business to a web design business.
In May 2016, I closed out all of my hourly clients and vowed to only take on design work from then forward. And the rest is history 😉
Q: What does a typical day in your life looks like? How do you keep yourself productive?
I've purposefully kept my business small. It's a HUGE priority in my life but my family comes first. On top of staying home with the kids, my husband is in law enforcement and his work schedule can change by the minute. So my days are centered around work or the business. I have more of a holistic approach.
Mornings I try to sneak in some quiet before the kids wake up to pray and get centered. I might get a HIIT workout in and then I start on breakfast for the kids. Then we relax a bit and I try to sneak some email checking in. I get them dressed and really it's always different… they either stay home with me, if my husband's home they might go to the gym with him, some days we'll have playdates and other days my daughter will go to school for a few hours.
Afternoons are routine though! Lunch with the kids and they both go down for naps by 12:30. On a good day I'll get 4 hours. And those are dedicated business hours. No dishes, no housework, no slacking. 100% client management and client work.
I do my most important pressing tasks first then try to be done by the time the kids are up. Then the afternoons are dedicated to them… or sneaking in some work while they play out back.
Evenings are also dedicated to family and myself. If I try to work in the evening it causes more harm than good, so I don't.
So long story not-so-short, I basically run my business during naptimes and the random bouts of free-time I get in my husband's schedule when he's home.
Q: You do a lot of websites for Female Entrepreneurs, Speakers, Coaches. Why did you choose that?
I do! I get their world so much and I love their world so much, that's why I chose to specialize in their sites. I've just recently niched down a bit more to work solely with coaches and consultants. I want to really dedicate my business to getting to know their industry and help make a difference in the world of websites for them. Particularly, I love working with non-tech-savvy coaches who are intimidated by anything tech-related and then helping them simplify down everything everyone's every told them they 'had' to have or 'had' to do with their website and grant them one gorgeous looking site that's super simple to manage.
I feel there is so much business to go around that all web designers should find their niche and get known there. I always refer out clients who aren't my target audience to fellow designers. I don't want to take on a project I'm not passionate about, that's not fair to the client. Plus I want to spread the wealth!
Here are some beautiful sites that Katie has built. If you are looking for one such website, get in touch with her. 
Q: What has been your favorite business experience? How do you keep your clients happy, any tips?
I'm not sure if I have any one favorite experience, I've had some rock-star clients though and they just make my job the best.
I pride myself on how happy my clients leave me. And they don't really even leave, they're pretty much client's for life after working together.
I tend to under promise, over-deliver. I hit deadlines. I simplify processes. I'm super transparent. I'm not afraid to tell them no to an idea that I don't think will serve them in the long run. I aim on serving. I stand by my worth (ie don't discount prices or discount my value). I really just treat them the way I'd want to be treated. So far, that's worked 🙂
Q: What business tools and resources do you use and recommend?
A: I LOVE Asana. I set every single one of my client's up in Asana and that's where we do all of our communicating throughout the project term. I also really like Acuity for scheduling calls.
Q: What made you chose Beaver Builder? How has it transformed your business?
I can't even remember how I stumbled upon Beaver Builder but I'm so glad I did. I build all of my client sites with their theme and plugin suite. There are a lot of other frameworks and themes out there but I've stuck with Beaver Builder because my clients LOVE it. They can easily grasp how to make updates, tweak copy or images without jeopardizing the design of their site. They love it and I love it. It's really simplified the entire site building and design process.
Q: Let's talk a bit about PowerPack. What are your favorite features and how it helps you with your client sites?
I most frequently use PowerPack for the smart buttons and subscribe forms. I've found your modules make those features so much easier to customize and tweak to my client's needs. I also really like the ability to customize Gravity Forms with your plugin. All of the others are just a bonus 😉 and which ones I use really depend on the individual client I'm working with.
Q: What are your plans for 2017?
Slow, steady and strategic growth. I've planned out my entire 2017 client calendar while only working with a limited amount of clients at once to really allow ample time and energy for their projects. I book clients in advance to secure their slot on the calendar but also grant some of them a bit more space to gather the required elements. I'm all about simplicity. 2017 will be more about doing what works and cutting out the things that seemed to complicated from 2016.
Q: Lastly, If you had one piece of advice for someone just starting out, what would it be?
Don't  overcommit. There are times when I felt paralyzed with the amount of work I said 'yes' to in 2016. I definitely overcommitted because I was so excited for the growth. But that came with long nights, early mornings and stressful days. It was a huge learning curve for me and forced me to re-evaluate the type of business and lifestyle I wanted. I should have turned people away or staggered them out on my schedule. That learning curve was the driver behind why 2017 is so strategically planned out now.
Get connected with Katie:
Share your Story with Us:
Are you a Beaver Builder and PowerPack Beaver Builder Addons User? We would love to hear your story and share it with everyone out there! Get in touch with us.
A few more interesting posts →
PowerPack Beaver Addons
Start creating beautiful websites with 65+ modules and 350+ templates for Beaver Builder.