Should I use the Beaver Builder Theme?
Last updated April 22, 2017 · Puneet

Genesis Framework and Beaver Builder Theme are probably two of the favorites among Beaver Builder users.  I have seen a lot of users ask questions about Beaver Builder Theme and Genesis.
I have been a long time Genesis developer and user. I and my team at IdeaBox Creations have built several custom child themes for Genesis Framework. Recently, we built websites using a custom child theme for Genesis and Beaver Builder and finally, we also played with the BB Theme. This site is powered by BB theme and BB. So, that's a live example here 🙂
Why did we build so many websites in different ways? Because, we love WordPress and every time we find a product worth banking upon, we make sure that we deliver it to our clients.
Should I use the Beaver Builder Theme?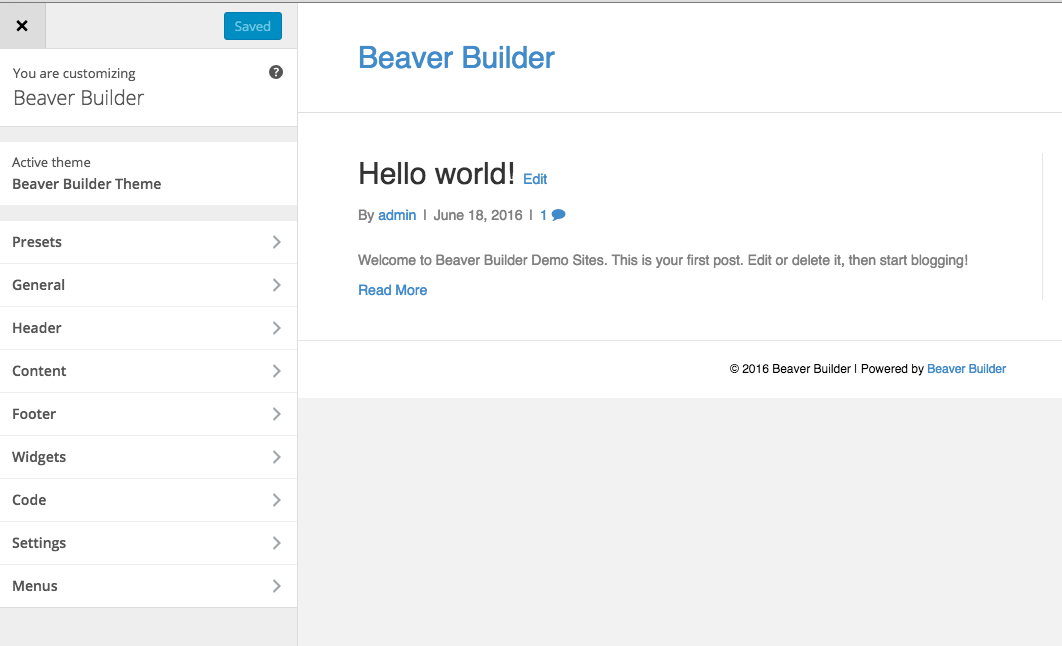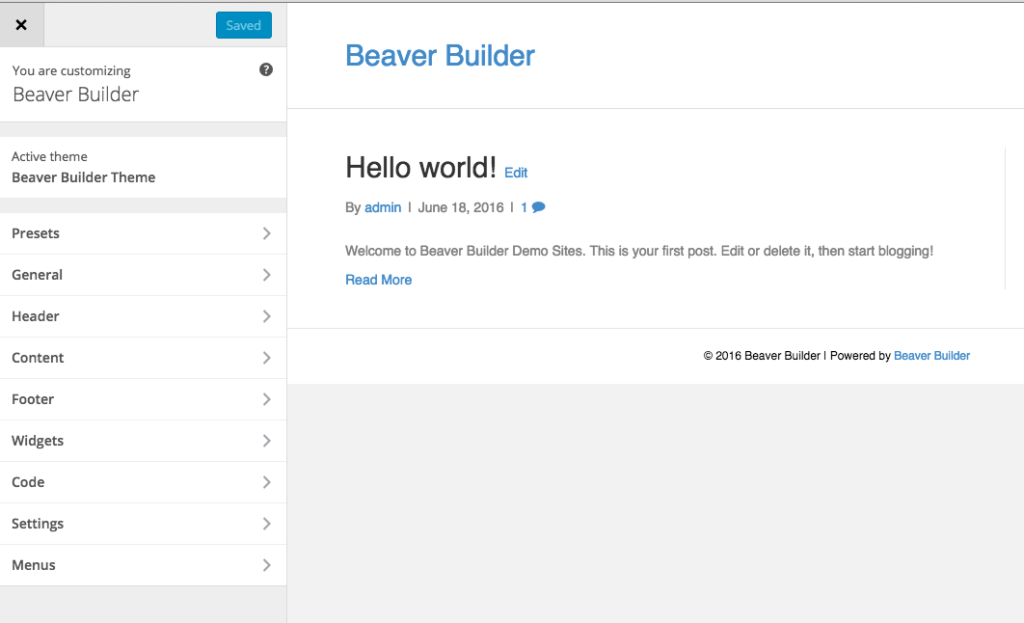 I have seen a lot of questions related to the BB Theme in Beaver Builder Facebook Group. So, I decided to write a post about Beaver Builder Theme answering some common questions that will help you make a correct decision.
I am a beginner and trying out BB for the first time. Should I… ?
This is the same problem that I faced while building my first WordPress website. It was difficult for me to pick the right theme. If you are using Beaver Builder plugin and love the team, support, community then yes, you should choose Beaver Builder theme over anything else.
But, I have heard good things about Genesis. Should I… ?
That takes the confusion to next level for some users. Again, this is the same situation that I had experienced when I started reading reviews and comparisons of popular frameworks. It became much more difficult to make a decision.
Genesis is a solid framework, it provides extreme flexibility and can be extended easily too. It has several addons / plugins and a great community with hundreds of resources available with a quick search. Probably, I am saying the same things that you have read or heard of.
Let's simplify it for you. Beaver Builder Theme is simple, easy to use and customize. It's built in options will allow you to update the basic layout, typography, colors and styling easily and quickly. You can do rest of the magic with Beaver Builder and even use our PowerPack add-on to add more styling with a few clicks.
If you would like to do the same with Genesis, you will need to use Dynamik Builder or something similar. I doubt if there's a free alternative available. Other than that, you will be dealing with two different support forums / communities / developers if you had any questions or issues.
So, my choice will still be Beaver Builder Theme. It's not a framework and as much powerful as Genesis but good for most of the things that you are going to build.
I love Genesis Framework and use it already. Should I… ?
If you are a Genesis fan, I would like to be friends with you 🙂 I love it too. If you are already using it, I assume you already have a starter child theme or have a good understanding of the framework itself. You could also probably have a good grasp over Dynamik Builder. You know Genesis inside-out or have used it several times, built websites. You are a part of the Genesis community and you know where to look for answers.
Then, you should stick with using Genesis.
But, if you love learning new things, experimenting with new products then you should definitely check out Beaver Builder Theme. It's a theme that has impressed me. As a developer, I have always been a fan of code quality and Beaver Builder Theme does everything perfectly.
I am Web Developer / Designer but new to WordPress. Should I… ?
If you have a fairly good understanding of HTML, CSS and PHP then yes, you can start using the Beaver Builder Theme. You might not like to mess with the code or template files much. But, you can use the BB child theme and add your custom styling there. When you start to gather some understanding of WordPress theme structure, you can tinker more with the child theme. BB Theme has good documentation that you can follow to customize the theme.
I am a WordPress (theme/plugin) developer. Should I… ?
Let's start with a basic question. If you are a developer, it is very easy for you to dig into the code and do whatever you want. But, if you are NOT a developer then yes, you should use the Beaver Builder Theme.
If you are a developer, still BB theme is a good place to start with. You will love the Object Oriented approach that the BB team has followed in building this theme. It's easy to extend and customize with a child theme.
A few more interesting posts →
PowerPack Beaver Addons
Start creating beautiful websites with 65+ modules and 350+ templates for Beaver Builder.