WP Time Capsule: Time Machine for your WordPress Website
Last updated June 12, 2018 · Yashwardhan Rana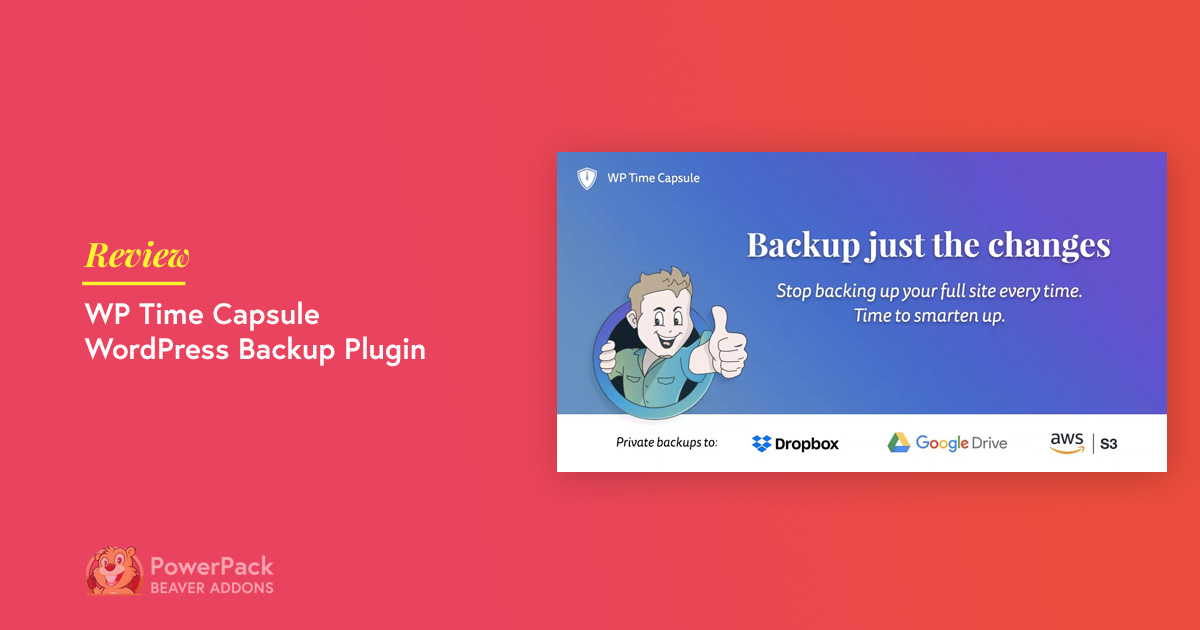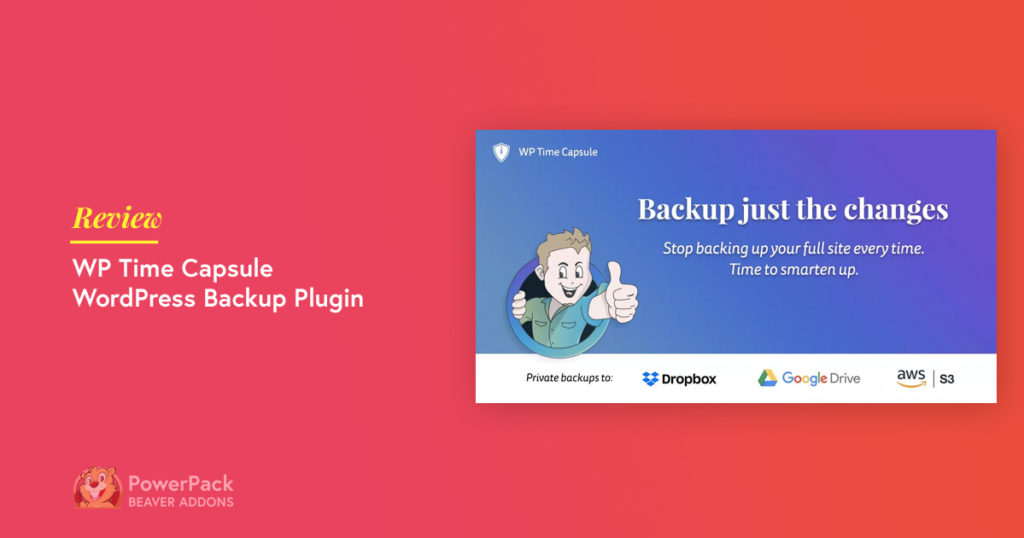 WP Time Capsule is a premium backup plugin, perfected by the team behind InfiniteWP who have been serving our WordPress community for the past six years. WP Time Capsule is an excellent backup plugin with innovative features and an easy to use UI with a pocket-friendly pricing structure. 
What is the difference between Traditional and Incremental Backup/Restores?
Traditional backups method captures your entire WordPress site files and Database irrespective of changes. This method of backup is generally slow and takes a toll on your server or Cloud storage space. Incremental backup captures only the changes made on your site since the last incremental backup. It saves both time and storage.

WPTC offers an incremental backup solution which will take care of your site backups and restore completely. You can also enable real-time backup for your WordPress sites. If you feel real-time backups are overkill for a few of your websites, you also have an option to backup your site for every 1, 6 and 12 hours automatically.
What is so unique about the WPTC plugin?
The below-listed features make the WPTC plugin an ideal WordPress backup solution.
Safe Updates

Incremental backups

Incremental restores

One-click Staging

One-click restore

Test Restores on staging

One-click migration

Encrypted Backups

Best Customer Support
---
WPTC uses incremental backup technology which makes it different from existing solutions. Check out the video below on the advantage of incremental backups.
Why is it crucial to keep your plugin up-to-date?
Any new update might include security fixes that reduce your site's vulnerability to hacks. Outdated plugins can become incompatible with WordPress themes and core updates which can cause some errors.
Plugin version updates not only include new features but also fix known bugs and improve your site performance.
---
 So what is the best way to perform an update?
Backup before Update
You should always backup your site first before doing any update.  In case an error occurs with a new update, you can always restore the previous version. With WP Time Capsule plugin, you can set auto updates and backup before updates. WPTC will backup your site before updating the plugin automatically.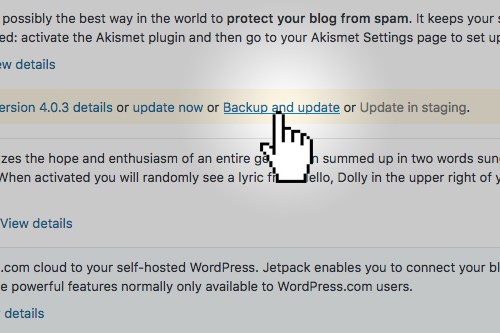 Update in Staging
Next thing, you can do is performing updates on your staging site. Once you made sure that everything is working without any problem on your staging site, you can copy your staging site to live. Alternatively, you can also update the same plugins on your Live site.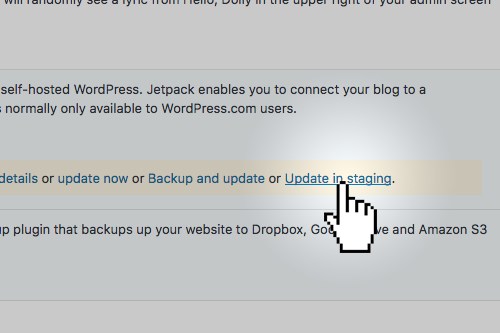 ---
How efficiently can you use the staging with WPTC Plugin?
Once-click Staging setup
WPTC will allow you to create a testing environment for your productions site in a single click.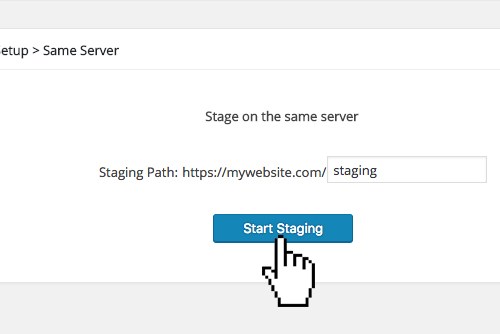 Test Updates in Staging
You can use the staging site as a testing ground by making new changes or performing any updates for your plugins or themes. Setting up a staging environment will help you in avoiding the issues happening on your live site.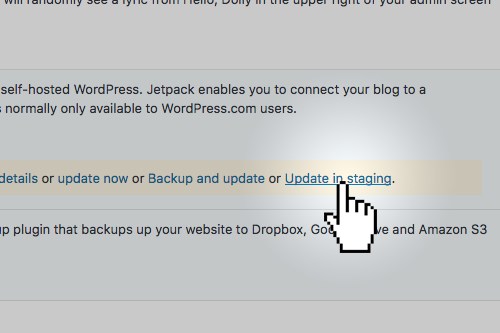 Test Restores in Staging
WPTC also provide an option to test-restore your backups on the Staging site. So you will have a preview of how your live site looks after the restore.
Most importantly, you do not need to rework on your live site. You can save yourself a lot of time and energy by merely pushing the changes from the staging to your live site once you tested or made all the changes to your staging site.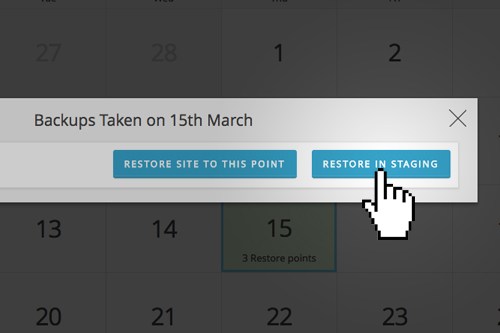 Is WPTC a GDPR compliant Solution?
Absolutely! WPTC is a GDPR compliant backup solution. It offers secure File Transfers and encrypted Database Backups.  Check out this link to know more.
Great Customer Support
Customer support should be one of the service provider's main selling points. Considering this fact, I can see a lot of five-star ratings on WordPress plugin repository due to their excellent customer support.
Pricing Plans
There are four different plans available to the users with various features such as restore window, white labeling, number of sites, etc. and you also get 30 days free trial (no credit card required!) to try out the plugin. There is a free version of the plugin available on WordPress.org too.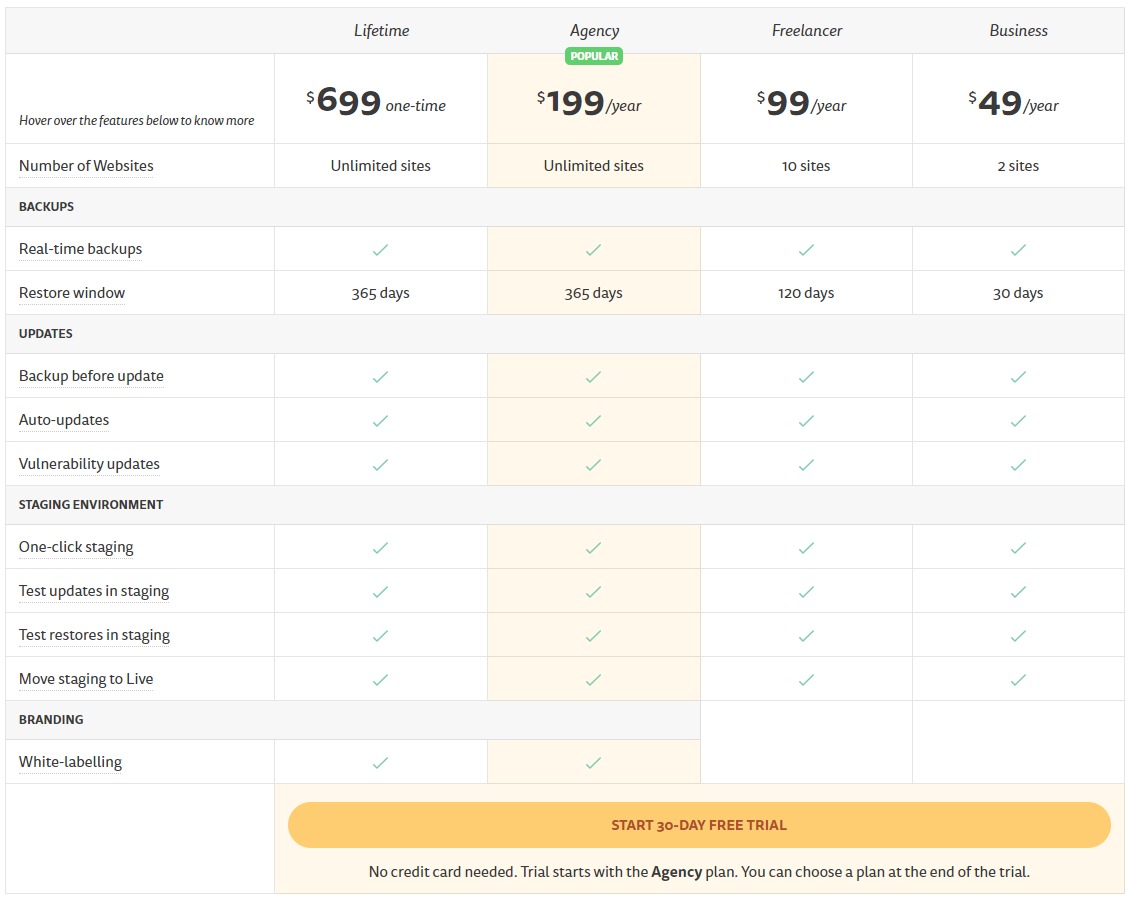 Get it now!
WPTC plugin offers all the solutions to backup your WordPress site effectively.
So, I was wondering what they have got in store for the future. However, the answer I got from them surprisingly amazing and made my day. They have planned to implement the features like "Visual Comparison and Rollback" in next few months. Yippee!!
Click here to Get WP Time Capsule
---
Conclusion
If you want to keep your WordPress site secured and safe, you should install WP Time Capsule plugin on your site. Even if you are using any other backup plugins, I would recommend you to try out WPTC as they offer 30 days free trial to experience the remarkable features of WPTC plugin.
A few more interesting posts →
PowerPack Beaver Addons
Start creating beautiful websites with 65+ modules and 350+ templates for Beaver Builder.