PowerPack gets 9 New Modules & UI Enhancements
Last updated October 13, 2016 · Puneet

Our little Beaver is now 3 weeks old and it's growing faster than we could imagine. We have released a major update almost every week. In between, we released a couple of minor updates to fix bugs that were reported by our users.
This week, we are adding 9 new modules to the PowerPack add-on, along with a "Search" box for the modules panel and UI enhancements for settings form. The settings form is now better organized and you can get things done in lesser clicks. We hope you will love these changes.
New Modules for Beaver Builder
The list includes
Gradient Background for Rows – This new option is available under "Background" option in standard Row Settings.
Expandable Rows – Keep a row collapsed and expand it on a click. This new option is also available under standard Row Settings.
Smart Button – Create buttons with different styles and layouts.
Dual Button – Create a set of two buttons with a single module.
Alert Box – Add noticeable message blocks.
Hover Cards – Display Image + Text content in style.
Image Panels – Sliding image panels with a caption.
Image Module – A nifty module to add single images with or without caption and overlay effects.
Announcement Bar – Generate more leads by adding an eye-catching announcement bar to top or bottom of the page / screen.
UI Enhancements
We worked hard on improving the UI and make it easier for our users to find the correct settings and options. A number of dropdowns have now been replaced with button groups and toggle buttons. We have also added responsive design controls for font size and line-height. Other than that, we have grouped the controls for top, bottom, left, right — padding, margin and border into a single control.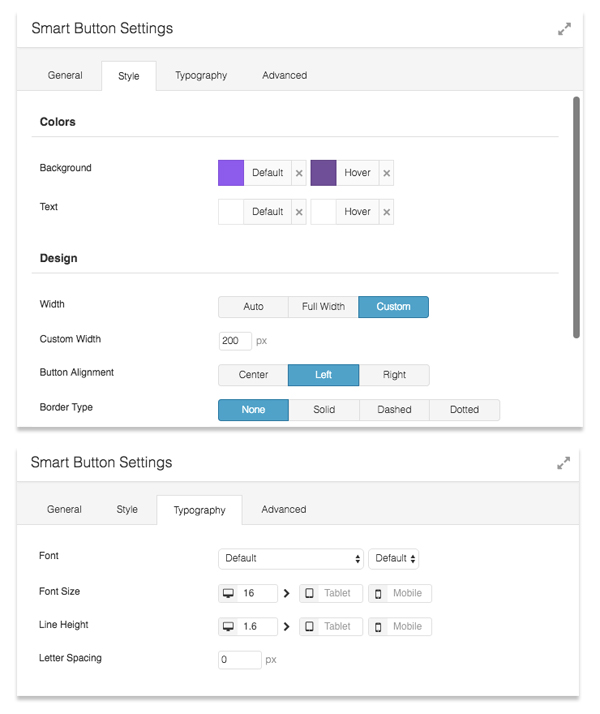 These all little enhancements have allowed us to better utilize the space. Button Groups and Toggle Buttons are going to save you a lot of clicks adding to your efficiency.
Esc to Exit, Search & Preview Button
Every time, we worked with modules, we wished if we could press the Escape key to close the module. So, we added it to the PowerPack add-on for Beaver Builder.
We have also added a Preview Button that allows you to preview your page before publishing it. It will close the Beaver Builder panel, hide the top Beaver Builder Bar and disable all the controls. You can click it again to bring back everything.
The new Search Box for modules panel will allow you to search all the modules and rows. It's much easier to find your desired module without having to scroll the entire section.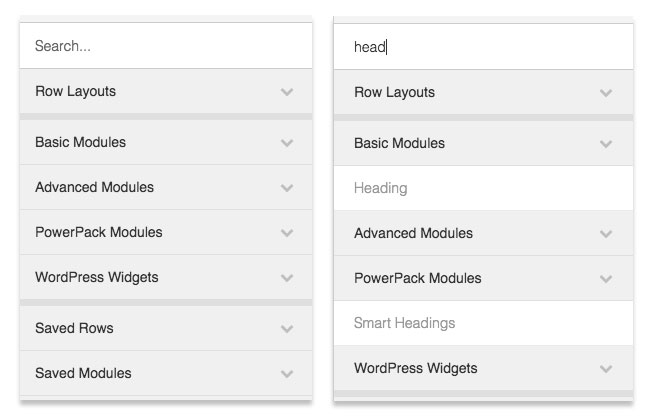 What's Next?
We have a few more modules in works. As we mentioned in our last post, we are also working on Beaver Builder page templates.
A few more interesting posts →
PowerPack Beaver Addons
Start creating beautiful websites with 65+ modules and 350+ templates for Beaver Builder.