PowerPack Modules get all Beaver Builder 2.2 Features!
Last updated February 15, 2019 · Puneet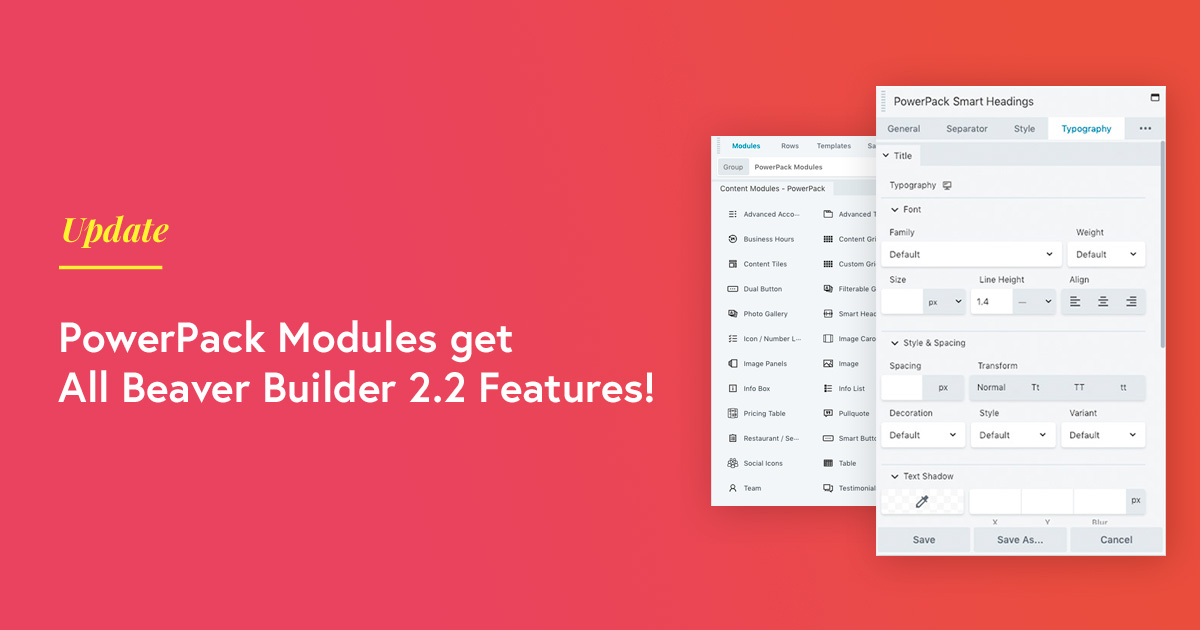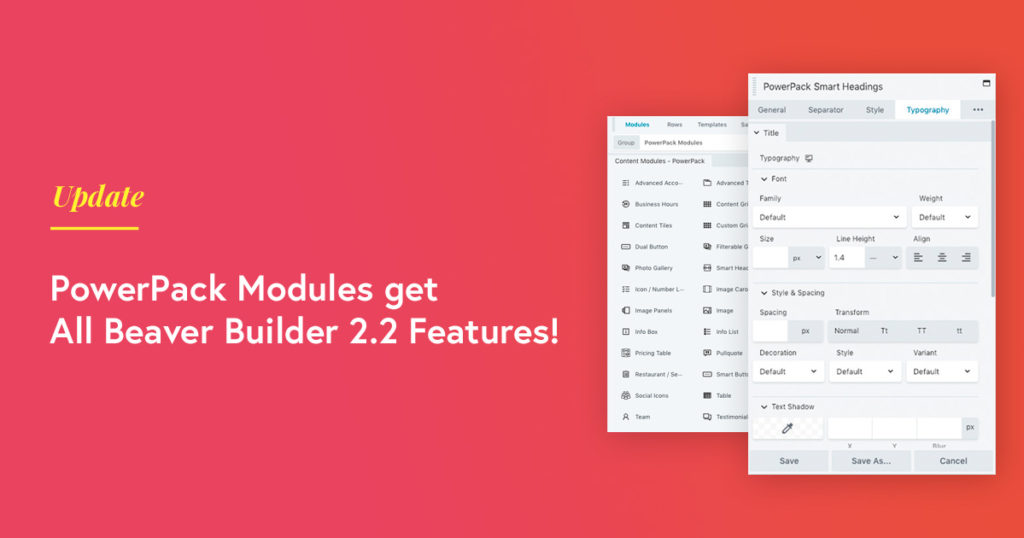 Beaver Builder 2.2 is here with a host of new features, settings, fixes, and enhancements viz. row shape layers, hardened UI styles, padding settings, animation settings, and much more. We are all joyful and excited as we announce that your favorite Beaver Builder Addon – PowerPack is all compatible with this latest update of Beaver Builder.
Let's take a look at the new features.
New Icon Set for the UI Panel
We realized that the old icon set has been an eyesore and hence with this update, we decided to fix it. The UI panel now uses a new icon set for PowerPack modules.
Typography Field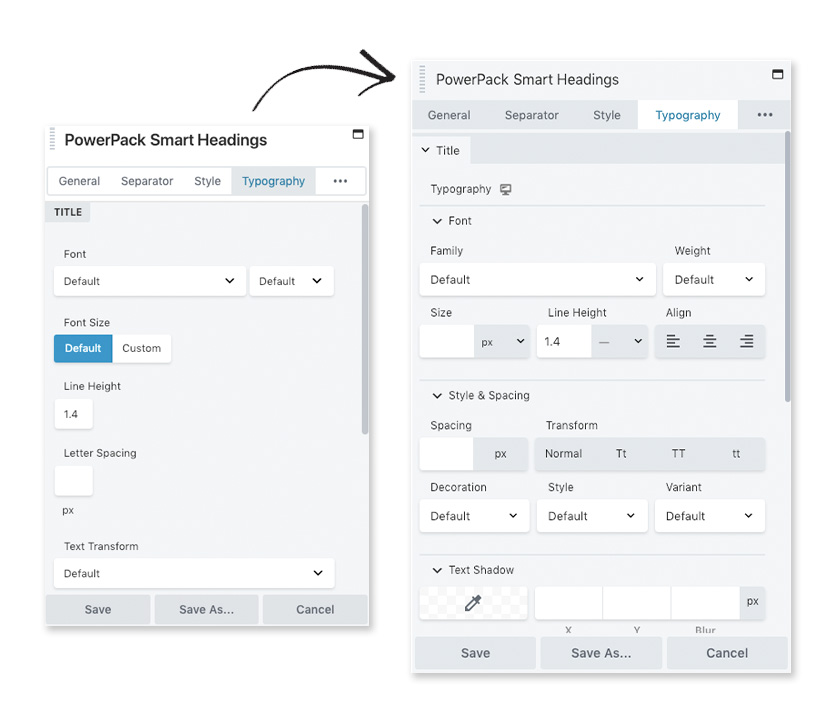 In this latest update (2.2), Beaver Builder has introduced new typography options for each of its module. All these options have been made available in PowerPack Beaver Addon beta version as well. With the help of these options, setting the font size, alignment, spacing, shadows is quite easy and seamless.
Border Field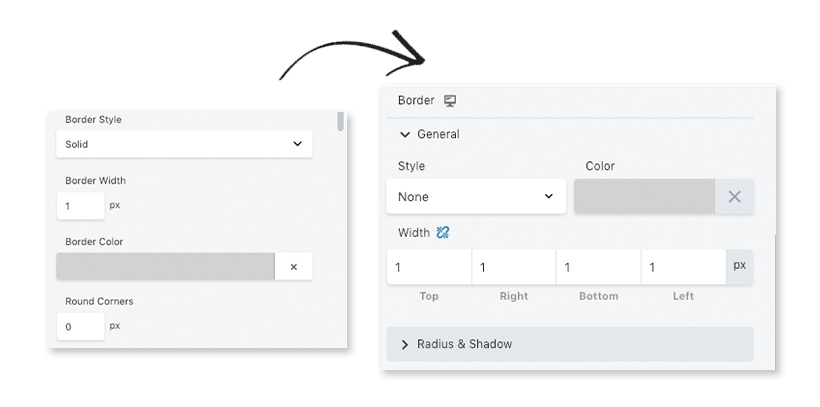 There are new border customization options too in the new update of Beaver Builder. These options let you choose the border style, its color, shadow, hover color, and much more.
Link field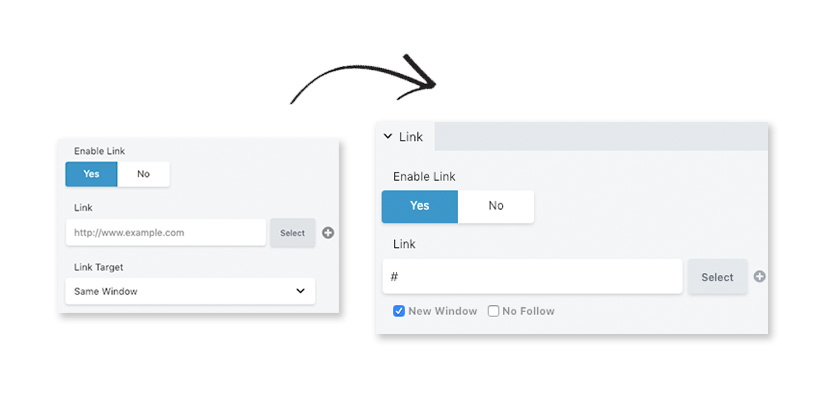 Like the official update, we have included Link Field options that let you choose how you want to open a link (whether in a new window or no follow link) with simple checkboxes.
Responsive Editing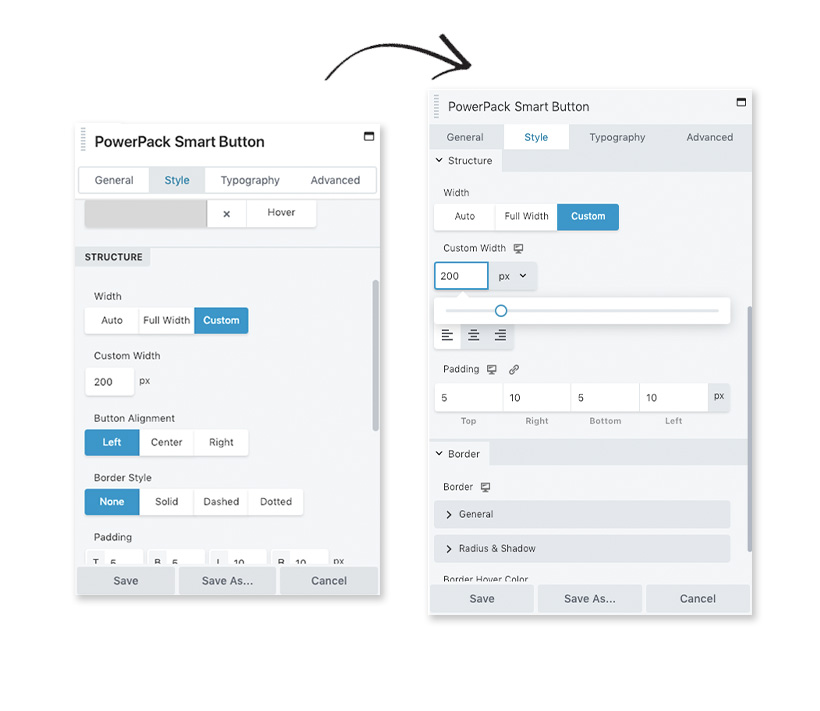 There are different responsive editing options that you will come across as you get your hands on the beta version of the update. These are enhanced options which will lend you a helping hand as you roll up your sleeves for responsive editing.
Slider Input Values
Influenced by the Beaver Builder 2.2 update, we have added a slider that allows you to select the desired value by just sliding over it. This comes quite handy when you are to select a font size. For old and new comparison, take a look at the pictures below.
Linking for Units in Margin and Padding Options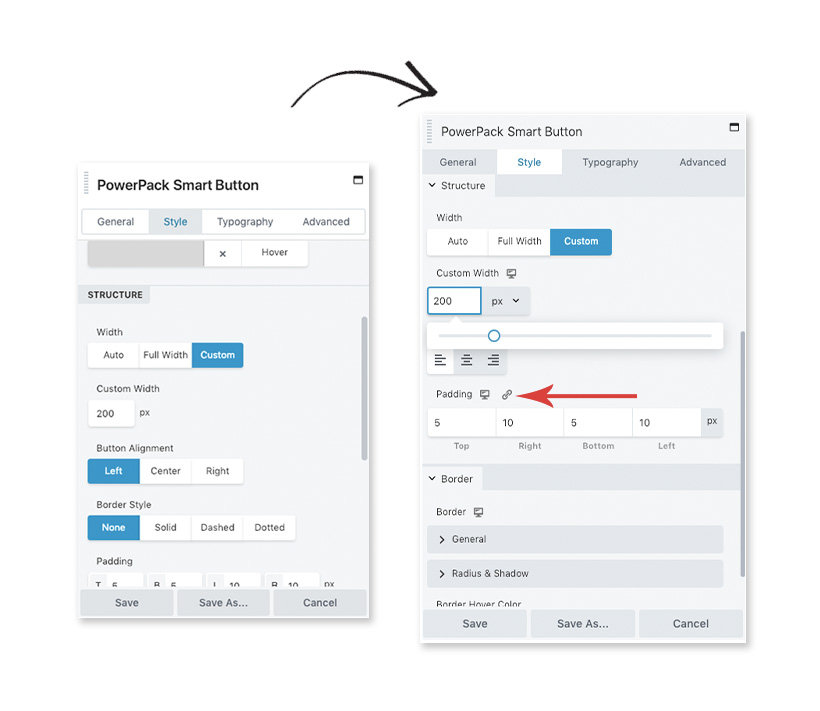 There are link options in the update which lets you play with the margin and padding for different sides separately. You can even group them together and manage them easily.
Wrapping Up
We hope that you will enjoy using these new features and these will further improve your workflow.
We have extensively tested all the modules internally so as to ensure that they don't tamper with your existing website or its layout. If you come across any issues or have any questions please feel free to write to us.
We are all ears to your review!!!
A few more interesting posts →
PowerPack Beaver Addons
Start creating beautiful websites with 65+ modules and 350+ templates for Beaver Builder.