New: How-to Schema Module for Beaver Builder
Last updated September 26, 2019 · Puneet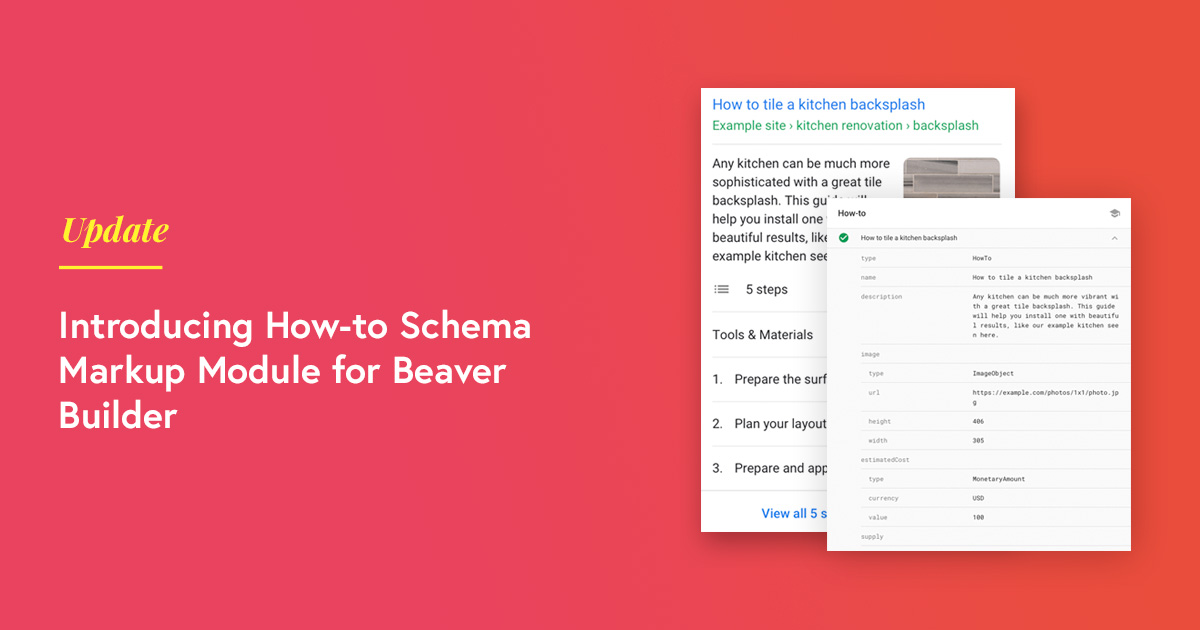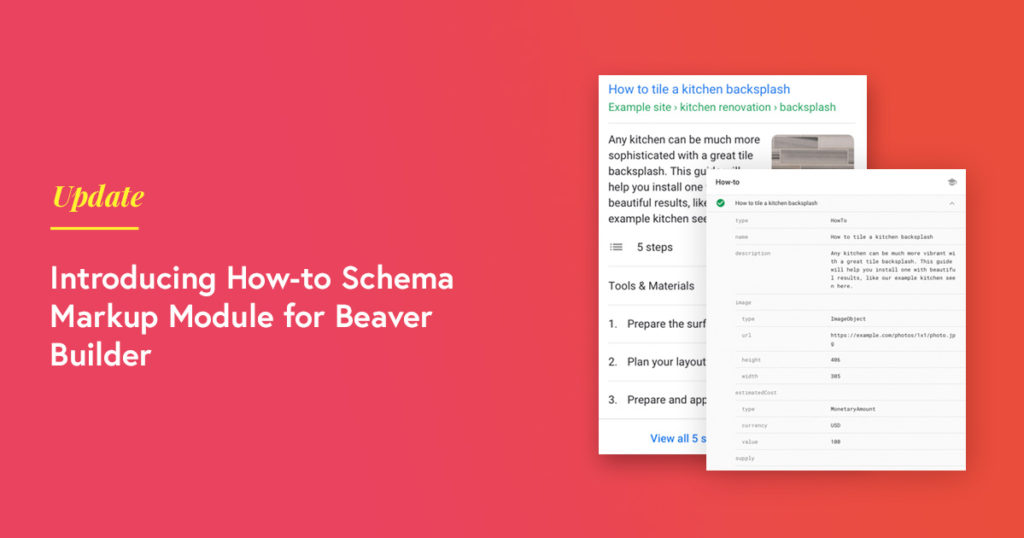 We are here with yet another powerful update for PowerPack Beaver Builder addon. In our last update, we introduced a new FAQ Schema module for Beaver Builder. This time, we are here with How-to Schema Module.
The new how-to schema module lets you add "HowTo" structured data markup to your content. This markup explicitly tells Google that your content is a how-to. Let's take a look at what the module offers.
How-to Schema Markup Module
The new How-to Schema Markup module leverages Google's HowTo structured data type. This data type helps Google identify "HowTo" content on your page and display better search results. If each step of your content is to be read in a sequence then it will be best to use a HowTo Schema markup module.
Add Structured Content, Not Plain Ol' text
Say goodbye to boring plain text format or list items and paragraphs. With How-to module you can create extensive tutorials, walk-throughs, step-by-step guides, etc. The how-to module allows you to set a Title for the content, section title, steps, supplies/tools, and duration. This content format can be used for answering simple questions or sharing instructions.
The module also offers extensive styling options so, you can create a nicely formatted content block on your website. Here are a few screenshots of the module options.






Better Search Results and Google Assistant Benefits
Using structured data format is good for your search engine rankings. Google uses structured data to display Rich Snippets in search results. Rich Snippet results give you better visibility on mobile devices and can increase click-through rates. Along with this, Google Assistant also uses structured data for answering voice search queries.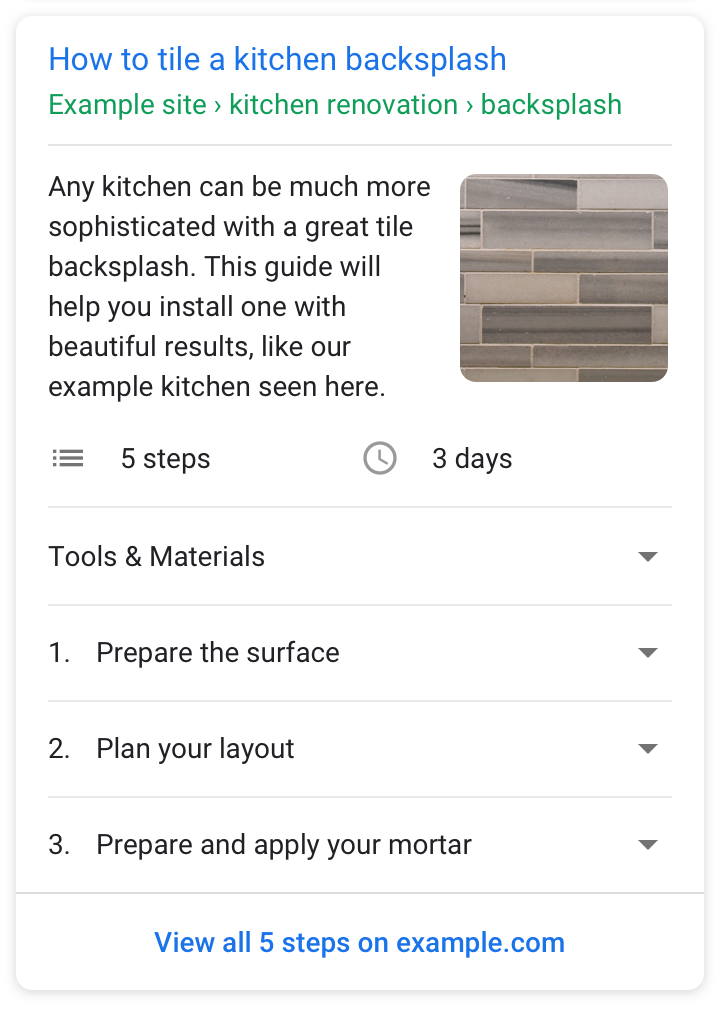 Get How-to Schema Module now!
If you are using PowerPack, update to the latest version and you will have this new How-to Module. Not using PowerPack yet? Click here to Get PowerPack Beaver Builder addon.
A few more interesting posts →
PowerPack Beaver Addons
Start creating beautiful websites with 65+ modules and 350+ templates for Beaver Builder.