Wishing a Very Happy Birthday to Beaver Builder!
Last updated April 3, 2017 · Puneet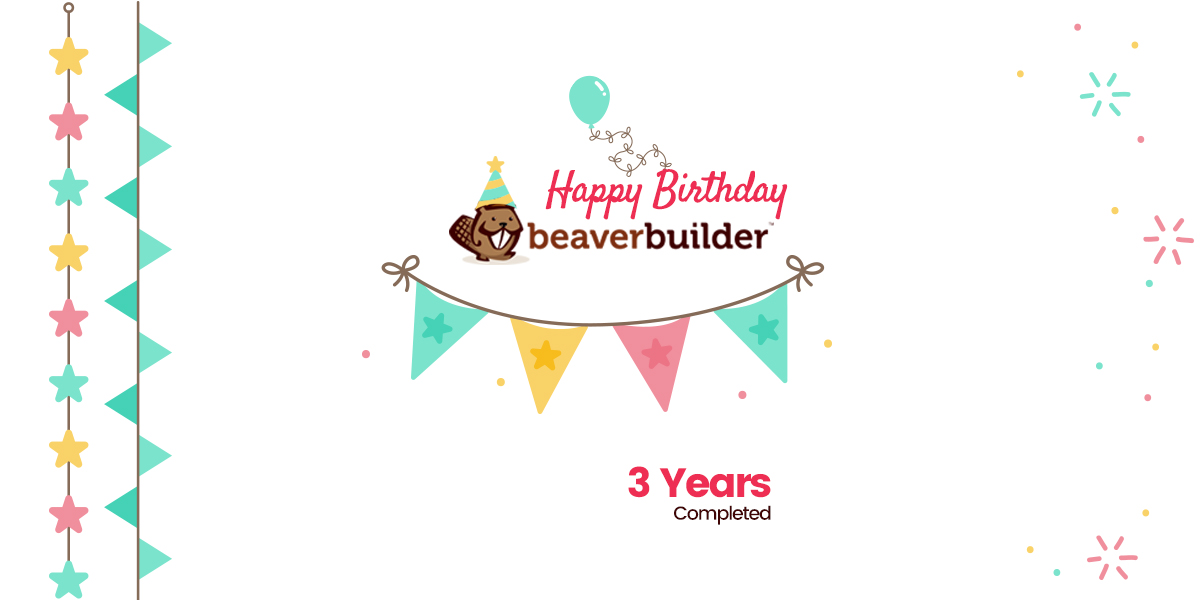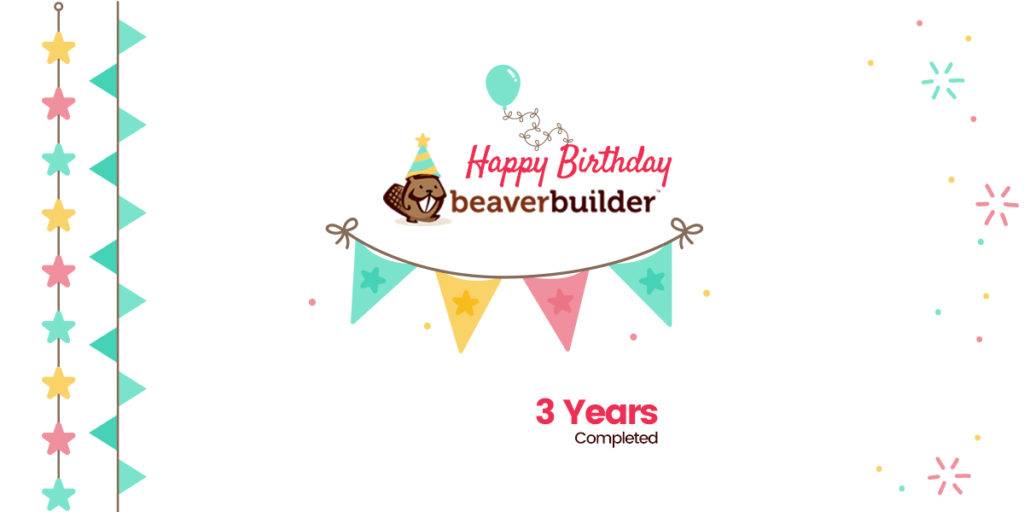 It's been a few months since we launched PowerPack Beaver Builder addons and became good friends with the Beaver Builder Team. While browsing Facebook today, I came across a post from Robby and got to know that it's Beaver Builder's 3rd Birthday!
Happy Birthday Beaver Builder!!
Building a product is like having a baby. Beaver Builder was launched on April 3, 2014. It has come a long way in the last 3 years and has won hearts. They have a long list of achievements and praises from several business owners and WordPress experts. Beaver Builder runs on over 200,000 WordPress websites. This is a huge number and is growing at a very fast rate!
A Special 15% Discount for PowerPack
To celebrate the success of Beaver Builder and convey our thanks, we have decided to offer a Special 15% Discount for PowerPack on all licenses, new purchases, and upgrades. So, get your copy of PowerPack now!
Use HBB15 Discount code on the checkout page. This discount is valid until April 5, 2017.
Wishing for a wonderful future
Beaver Builder team has been working consistently on several improvements, new features, and additions to the plugin. The newest product from the BB Team – Beaver Themer will let you take control of every part of the website, header, footer, posts, archives, WooCommerce products, shop, and everything else you can just think of.
Here's a video demo of the Beaver Themer
There's a new UI in works for Beaver Builder which looks pretty awesome! As we contribute regularly to the Beaver Builder plugin we had a chance to try out the new UI. Here's a sneak peek for you all.
The amazing Beaver Community
Beaver Builder Facebook Group has 6000+ members and is growing fast. We call it Beaver world, the love, and support that everyone receives and shares is simply amazing. It's one of the most welcoming Facebook communities.
Special thanks to Beaver Builder from PowerPack team
We couldn't imagine building PowerPack without Beaver Builder for it's a Beaver Builder addon 😉 But, we couldn't have been successful without all the love and support that we received from Beaver Builder users and the core team members. PowerPack has 3000+ users and has become a favorite, must have set of Beaver Builder addons.
Let's raise to toast to Beaver Builder, the dedicated BB Team and the amazing community of Beavers from all around the world!
A few more interesting posts →
PowerPack Beaver Addons
Start creating beautiful websites with 65+ modules and 350+ templates for Beaver Builder.