???? Introducing Facebook Modules: Blend Your Website With Facebook Easily!
Last updated April 6, 2020 · Yashwardhan Rana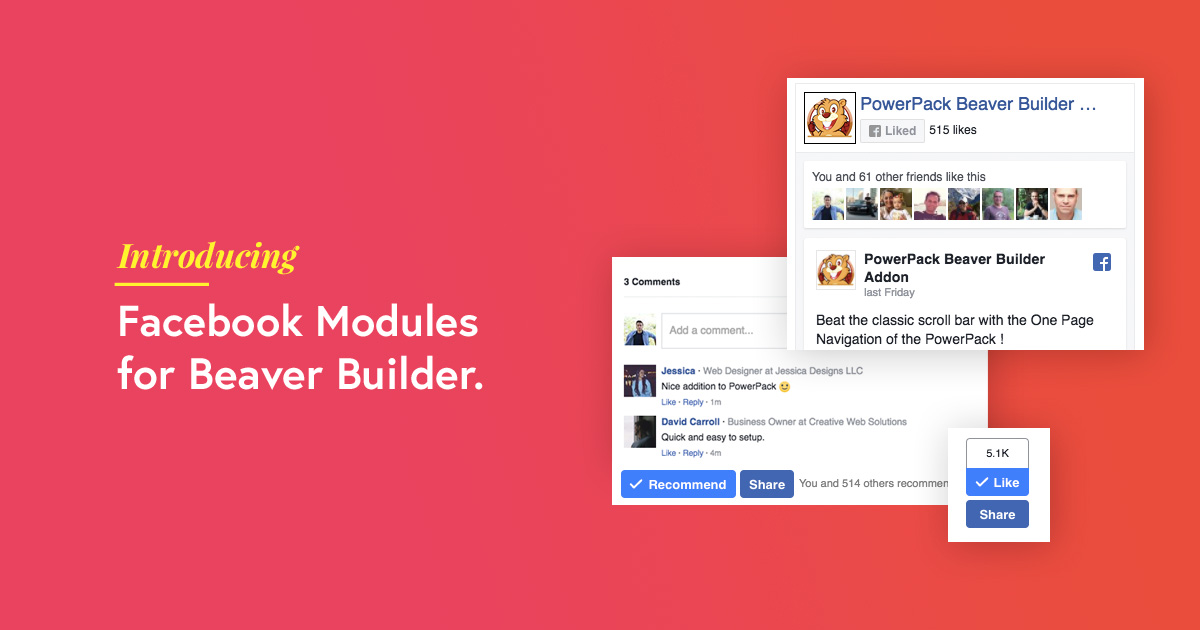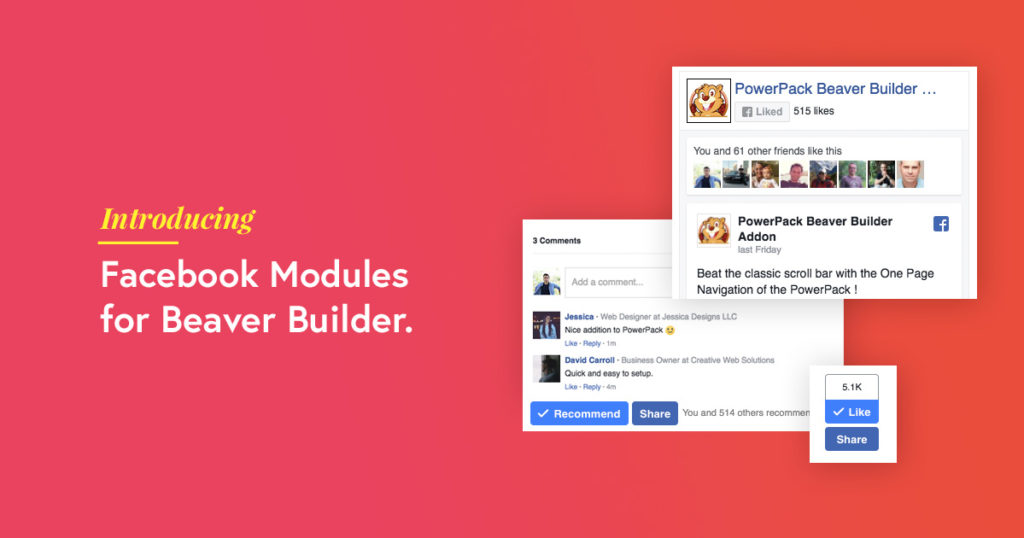 Have you ever wanted to integrate Facebook with your website and give your users direct control over commenting and viewing a page from their facebook account without being redirected to Facebook?
This is all possible now with the PowerPack's latest update: Facebook Modules.
With this update, we have come up with 4 new modules which you can use to make your website even more engaging. The four modules are
Facebook Page
Facebook Comments
Facebook Button
Facebook Embed
To use any module, you will first need to set up the App ID to work with. Once it is done, you can start displaying posts on your website. Learn here how you can get the App ID and set it up.
Let's see how you can make use of each module.
Facebook Page Module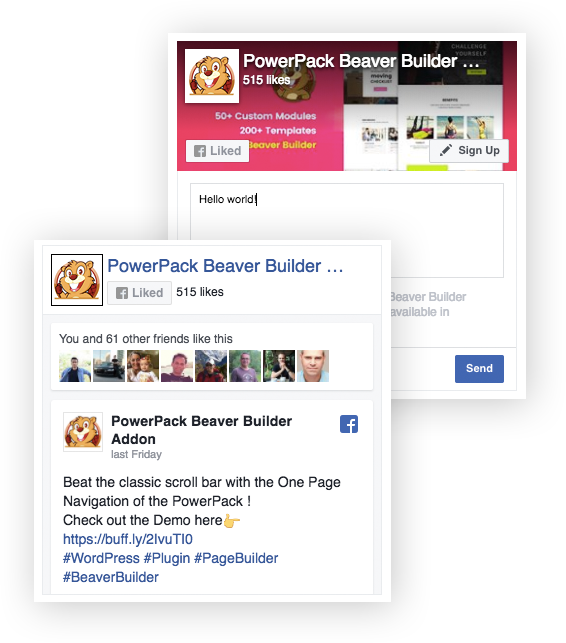 This module will allow you to display a Facebook page on your website with the help of URL. You just need to drop this module on the page, add the URL on the page in the settings dialogue and voila! You can see the page showing up on the website right away.
There are many changes that you can make to your Facebook page such as you can enable/disable Header, Cover Photo, Profile photos of users, and, Custom CTA of the page.
---
Facebook Button Module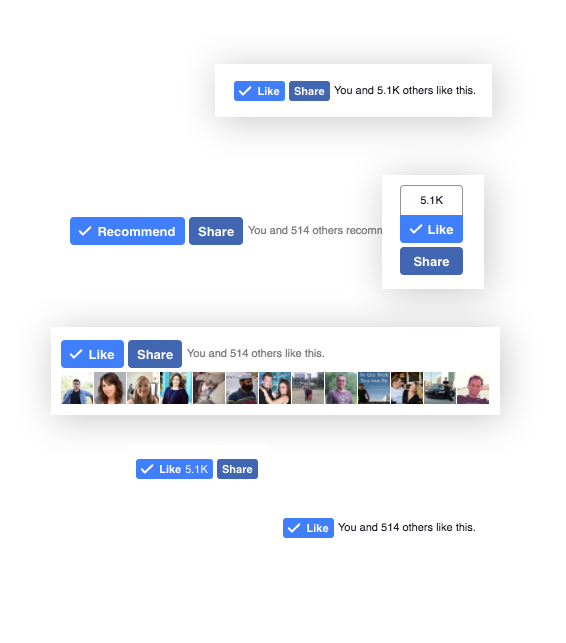 This module displays a Facebook button on the page. This is not just a button, you can customize it to work according to your needs. There are three ways in which this button can work – Like, Recommend, Follow. You even get 4 different Layouts to choose from.
Apart from that, you can change the size, color scheme, target URL of the button. You can choose to display the Share button and faces of the users as well.
---
Facebook Comments Module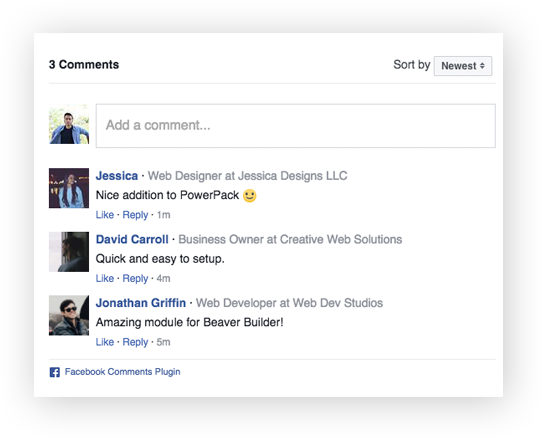 FB Comments module helps in simply displaying the comments of the users and lets the users add comments via their Facebook account as well. You can change the number of comments that are displayed on the page with simply changing the comment count on the page. There are three different filters by which you can change the order of the comments.
If you want, you can change the Target URL as well from current to any custom page as well.
---
Facebook Embed Module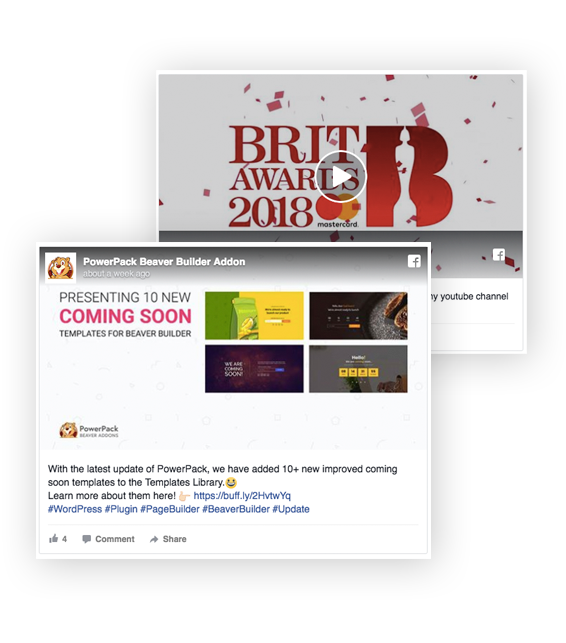 This module allows you to embed an element on the page.  It can be a post, video, or a comment. The rest of the settings changes according to what type you have chosen. You just need to provide the respective link and you will see the changes live on the editor.
You can choose whether you want to display full post or not. For the video, you get controls such as Enabling/disabling Full Screen, AutoPlay, and captions.
---
???????? Over To You!
With these facebook integrations, you can now fuse your website with Facebook in no time!
Check out the demo of these integrations here. If you want to get these modules, get the PowerPack now! Along with the above-mentioned modules, you will also get 50+ other modules and 250+ templates. Get the PowerPack now!
If you liked this article, share it with others as well!
A few more interesting posts →
PowerPack Beaver Addons
Start creating beautiful websites with 65+ modules and 350+ templates for Beaver Builder.