PowerPack Update: Introducing Devices Module, 10+ Background Effects, Video Gallery and Image Effect options
Last updated August 15, 2019 · Priyanka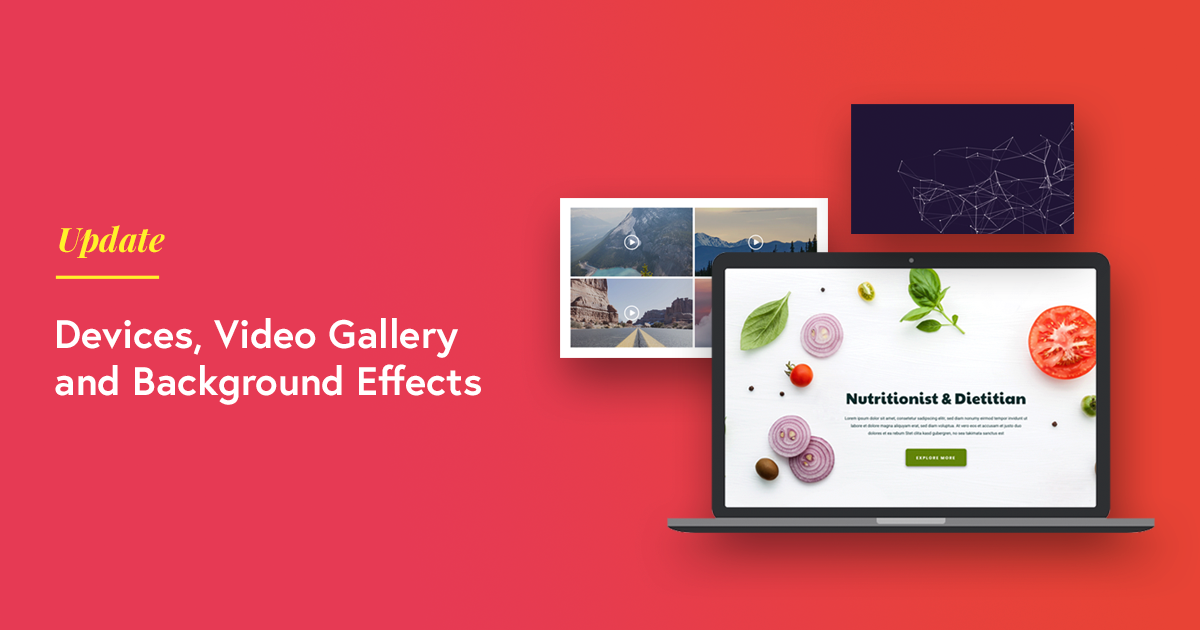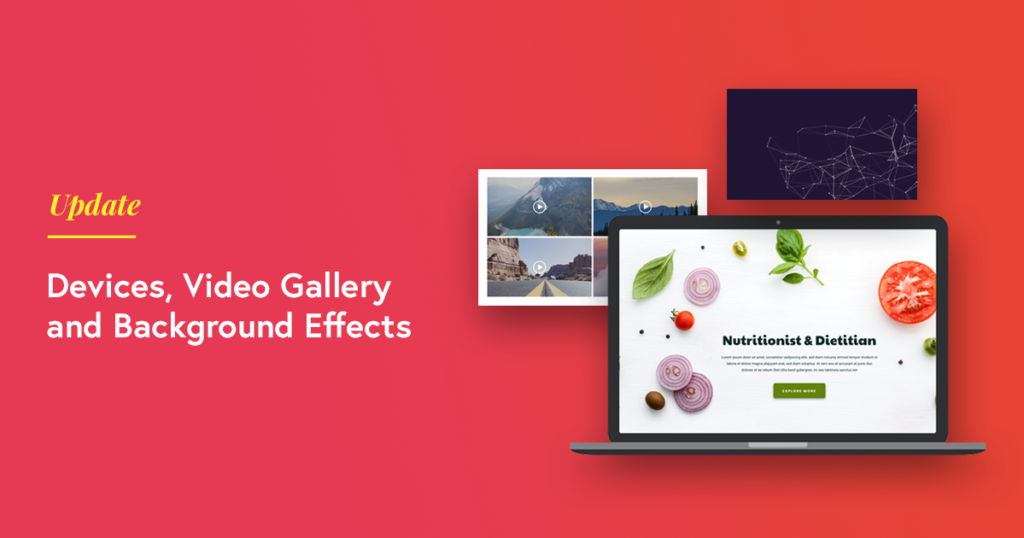 We are excited to announce two new addition to the PowerPack modules library: Devices and Video Gallery Module. Now you can easily add devices frame & create amazing video galleries on your websites.
With this addition, our creative team also bringing two new exciting features for PowerPack users: Row Background Effect feature & Image effects for existing Image module. Now you can create an impressive website background by adding amazing visual effects.
Let's see what all styling & customization options you get with these amazing modules & features:
Devices
Devices Module lets you add device frames to your pages for beautifully showcasing your web designs or portfolio to your clients.
You can also choose from the custom style or can customize devices skin as per your choice. The image fit type & scrolling feature of this module makes it easy for you to present your work flawlessly.
Another cool feature of the Devices Module is Device orientation, which allows your users to choose between landscape or portrait view for mobile and tablet devices.
Check out the Demo of Devices Module.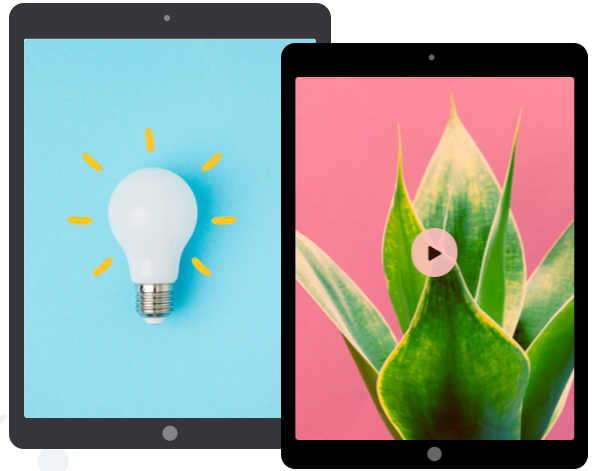 Features of Devices Module for Beaver Builder:
If you prefer watching a video, you can click here.
Multiple Video Sources: Youtube, Vimeo, Dailymotion, Self Hosted
Supported both Image & Video Media type
Device Skin Customization
Play Button Customization
Multiple Device types
Custom Cover Image
Image fitting option
Orientation Control
Image Scrolling
---
Video Gallery
In the previous PowerPack update, we introduced an amazing Video Module for Beaver Builder. Now we are here with the super-fast Video Gallery Module.
With this module, you can create beautiful video galleries. You can choose the videos from the media library, YouTube, Vimeo, Dailymotion or even, self-hosted videos.
Video Gallery Module is highly optimized and doesn't affect your page load time. It comes with many styling options, allowing you to customize the play button, thumbnail images, captions & layout of the videos.
For embedding videos on the pages of your website, you have to paste the video URLs & it automatically fetches the video details from the respective sources.
Furthermore, you can create different categories for showcasing videos, which make your user to easily browse through the videos without having to entangle between many videos.
Check out the Demo of Video Gallery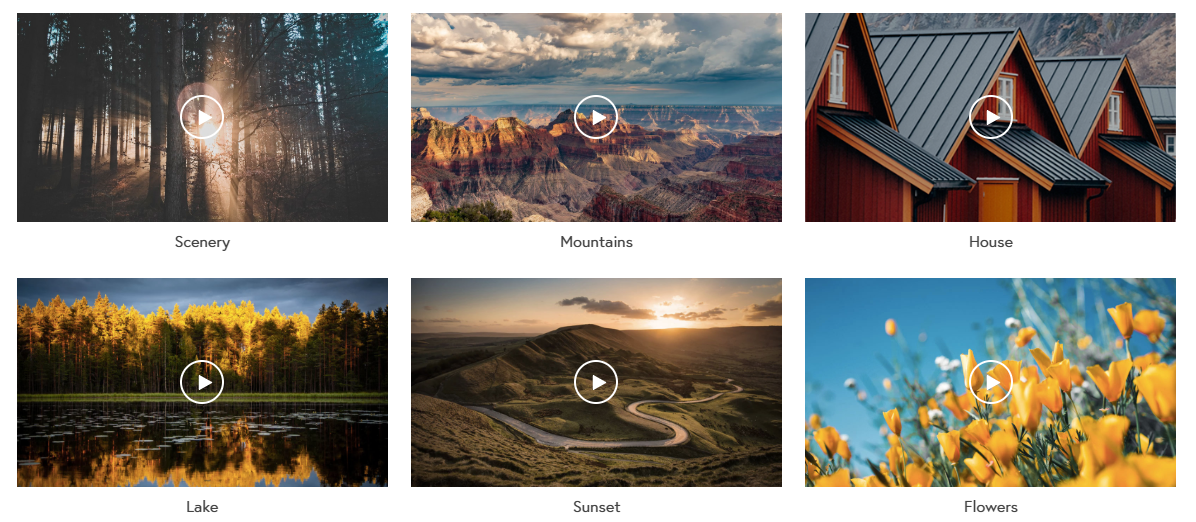 Features of Video Gallery Module for Beaver Builder
Multiple Video Sources: Youtube, Vimeo, Dailymotion, Self Hosted
Custom thumbnail, captions & layout
Optimized for speed
Custom thumbnail
Multiple categories
LightBox Pop-up
Filters
---
Background Effects
Website backgrounds are one of the essential elements in the overall design and feel of a web page. Nowadays, designers & developers focus more on visual effects & motion graphics for their website background.
With Background Effects feature, you can add excellent animated & motion graphics on website background. These animations consist of an extensive list of styling options. It gives you complete flexibility to customize the color, size & quantity of the motion elements.
It also allows you to control speed, and direction of elements.
Furthermore, you can select color mode as per your preferences.
Check out the Demo of Background Effects.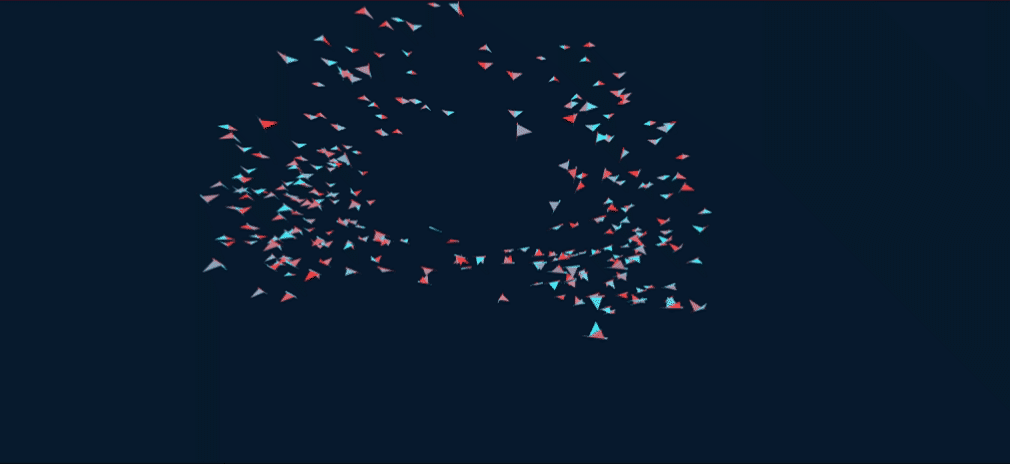 PowerPack Background Effects feature includes 13 types of amazing animated background listed below:
---
Image Effects for Image Module
Image effects let you add impressive visual & hover effects to images. Its various styling options help you to make your photos more beautiful and expressive.
You can adjust the Opacity, Brightness, and Contrast of the image. With its Greyscale option, you can add stunning black & white effect to the photos.
Moreover, Its Saturation option makes it easy for you to change the look & feel of images.
All these impressive effects make it easy to spice up your website images.
Check out the Demo of Image Effects.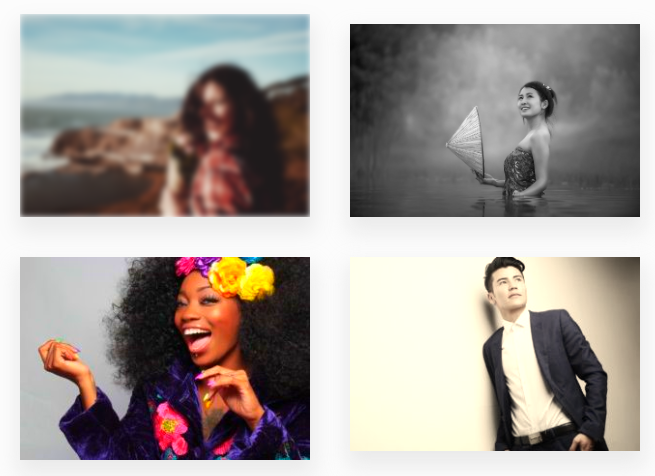 ---
Over To You!
All these new modules & features make your website development process more fun & easy! To see more functionality & styling options of these modules, check out their demos page.
Along with this, you get 55+ creative modules and 250+ templates. Get PowerPack now!
A few more interesting posts →
PowerPack Beaver Addons
Start creating beautiful websites with 65+ modules and 350+ templates for Beaver Builder.