2016: 1000+ Customers & Year in Review
Last updated December 31, 2016 · Puneet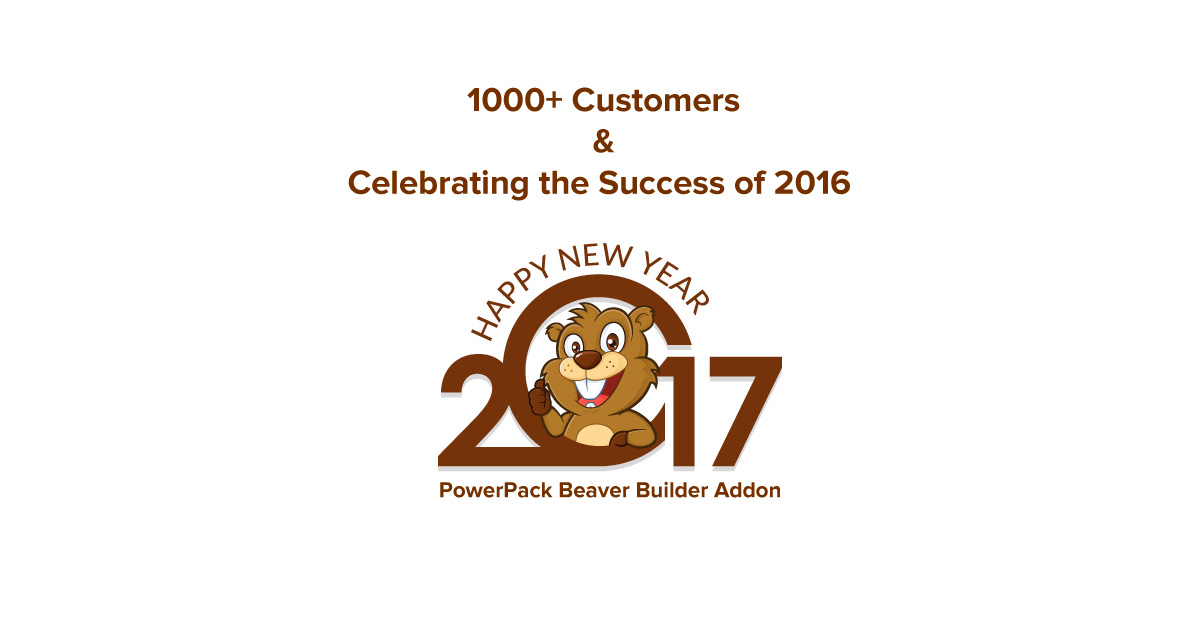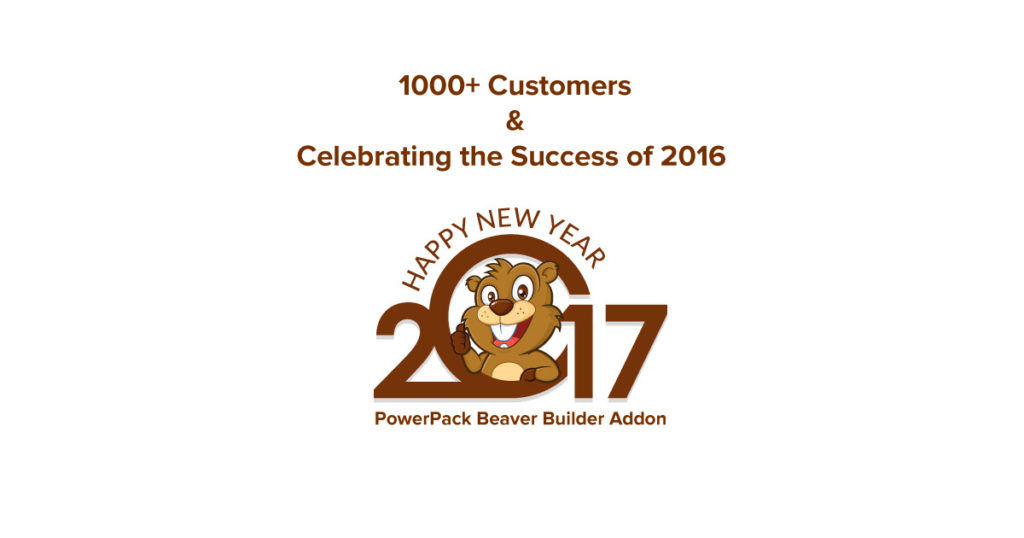 As we gear up to welcome to say Good Bye to 2016 and welcome 2017, let's take a quick look at this year's journey.
PowerPack Journey – 1000+ Customers
We started working on PowerPack Beaver Builder Addons in June 2016 and by the end of December 2016, we have 1000+ customers. That's about 165 new customers every month. It's been an incredible journey for us as PowerPack is our first premium product in the WordPress ecosystem.
We spent less than $200 on marketing and advertising for PowerPack. Looking at the stats, 40% of our sales came in from referrals and affiliate partners. I can surely say that we won the hearts by our continuous development, upgrades, bug fixes and quick support.
Contributing to the Community
We believe in Giving Back to the community and continue to do so in 2017 as well. In 2016, we contributed to WordPress Core, Beaver Builder Plugin & Theme. We made 2 Core Contributions and over 500 translation contributions to WordPress. We started our Friday Freebie series to give back to the Beaver Builder Community. In this series, we offer free templates, module presets and tips for Beaver Builder Plugin & Theme.
Free Plugins
PowerPack Lite
We released free version of PowerPack as PowerPack Lite which has alreday got 1000+ active installs and 3500+ downloads. PowerPack Lite offers Row Separators, Info Box, Info List, Round Corners for Columns, CF7 Module, Dual Button, Icon List, Business Hours and Fancy Headings. We wish to keep adding to it and make it useful for those who just want a couple of features from PowerPack or simply want to try it before going for the Premium Version.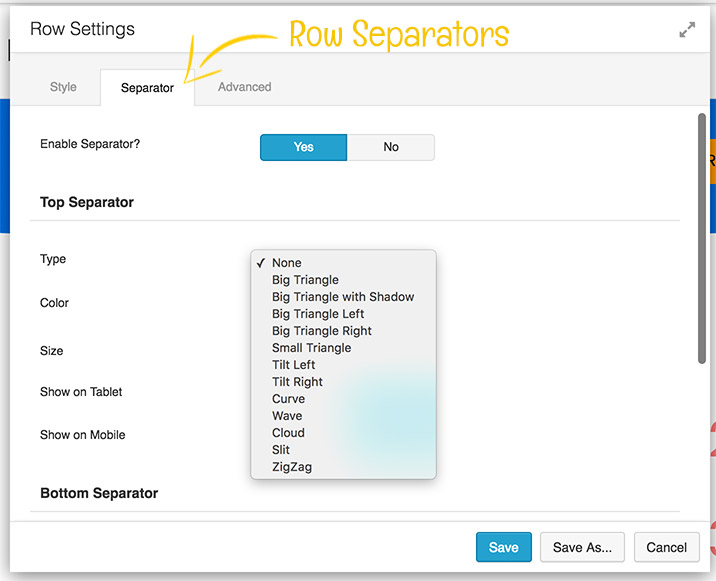 Dashboard Welcome for Beaver Builder is our new year gift to the BB Community. It allows you to build custom welcome screens for your WordPress dashboard. You can use BB templates to create these welcome screens and set them on a user role basis. This will be incredibly useful if you run a multi-author blog or want to provide quick support and contact information to your clients.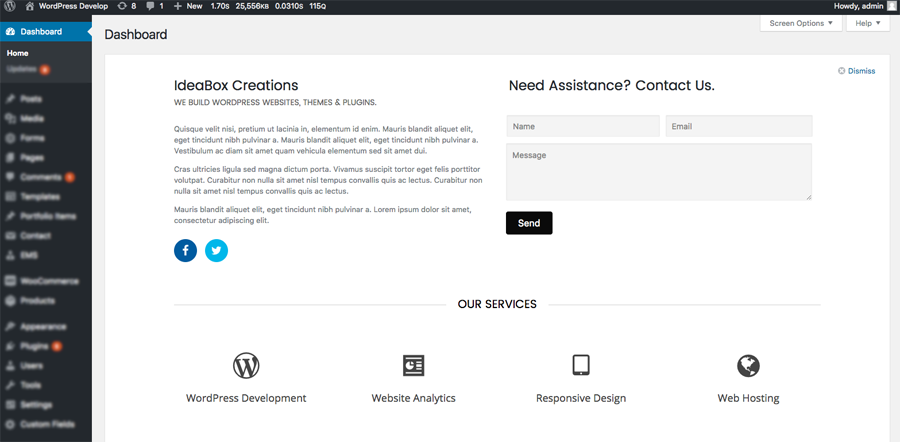 Interacting with the Community
It was an honor to get connected with the WordPress and Beaver Builder community in 2016. I had a chance to share our story of PowerPack with David Waumsley and Lee Jackson on his WPInnovator Podcast. We made new friends, learnt new things, made mistakes, fixed them, improved and kept going.
Special Year Ending Discount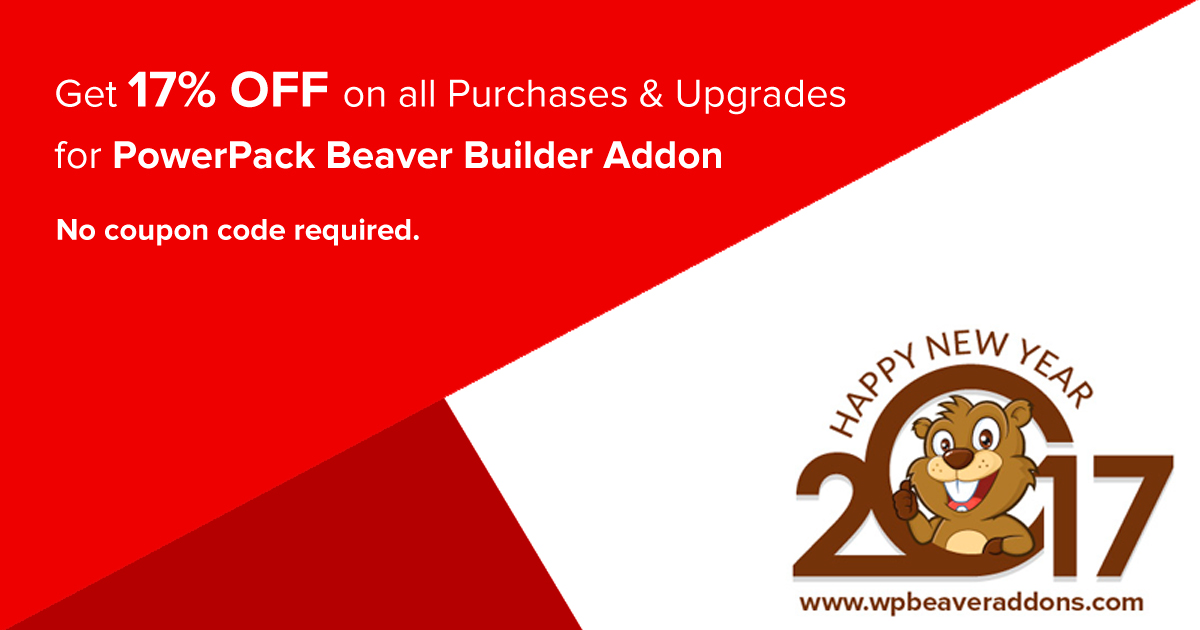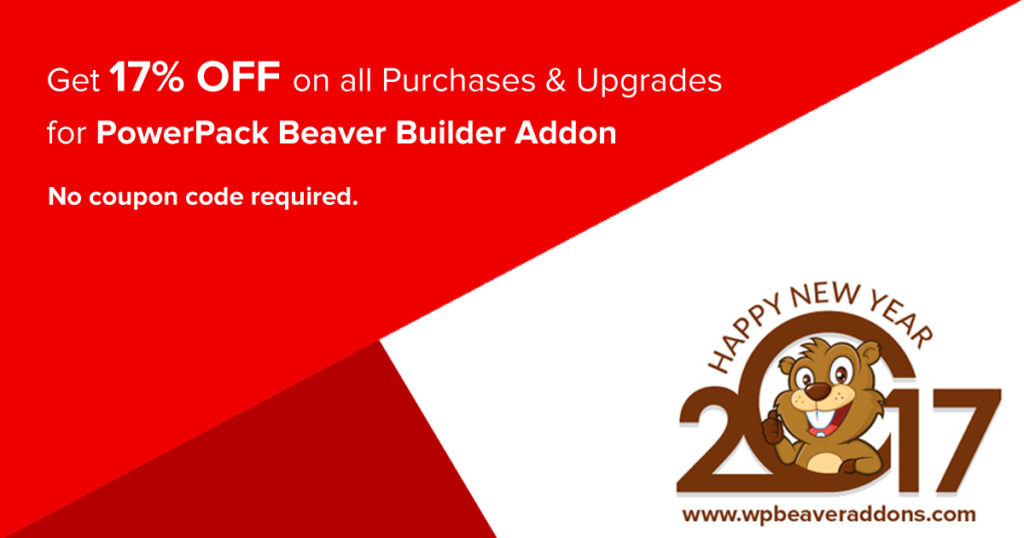 As a note of thanks to 2016 and to welcome 2017, we bring you a special 17% Discount on all Purchases & Upgrades for PowerPack Beaver Builder Addon. Get your copy of PowerPack and start building beautiful websites.
A few more interesting posts →
PowerPack Beaver Addons
Start creating beautiful websites with 65+ modules and 350+ templates for Beaver Builder.