PowerPack Beaver Builder Addon
Build the websites you've always wanted with PowerPack Addon for Beaver Builder. Create original layouts using over 35 powerful modules and 120 beautifully designed templates that engage your visitors and drive more leads.

PowerPack certainly lives up to its name by extending Beaver Builder
with extremely well thought out features, carefully crafted into a quality product.
Ian Thompson, Beaver Brains.
PowerPack addon is Recommended by the Experts.


We evaluated a designer's pain point while using Beaver Builder. These custom modules are built to solve the exact problem. You can now build beautiful content blocks, contact forms, add creative row separators or popup box with a few clicks.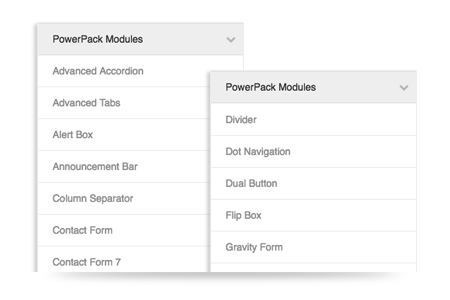 It's always a part of the job to receive last minute requests. So, we solved that problem for you. These pre-designed section templates will help you quickly build out pages of your choice.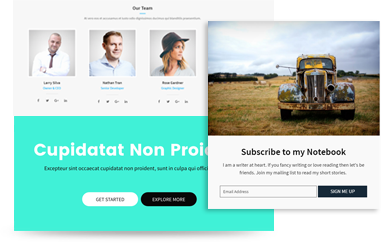 PowerPack offers a huge template library which is updated regularly with more templates. This will make your website development process complete fun. You can select a template of your choice, change text, images and hit the publish button.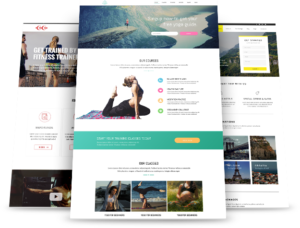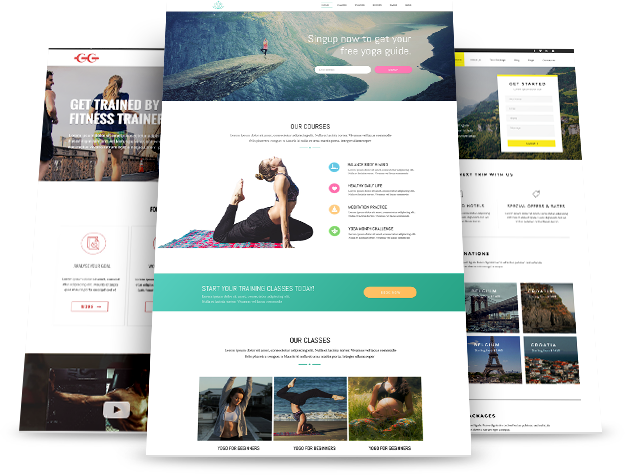 Everything you need to build Professional websites faster than ever!
PowerPack addon offers 35+ modules & 120+ templates to help you build better websites.
What Beaver Builder Experts say about PowerPack?
Get Beautiful Templates & Creative Modules.
Why Users Love PowerPack?
PowerPack is built with performance & usability in mind.
This idealogy sets it apart from any other Beaver Builder addon in the market. 
Mobile Friendly
We have carefully added responsive design controls for modules. So that every site that you build is perfectly responsive.
Fast Loading
PowerPack is built with performance in mind. It follows WordPress standards just like Beaver Builder.
White Label
PowerPack offers white label branding so that you can provide a seamless experience to your clients. 
Regular Updates
We aim to deliver the best user experience with new features, updates and bug fixes on a regular basis. 
Stellar Support
We take pride in building great products and offering great support. We will always be happy to help you. 
All Beaver Builder Editions
PowerPack works perfectly with Free, Standard, Pro & Agency versions of Beaver Builder. 
Multi-Site Compatible
PowerPack addon is 100% compatible with WordPress Multisite. It has been tested and used on network installations.
Improve your efficiency with ready-to-use design elements.
Frequently Asked Questions
Do you have questions about PowerPack?
See the list below or if you have any other queries, please contact us.
Absolutely not! PowerPack for Beaver Builder is as easy to use, as you can think of. It works just like Beaver Builder and you don't need to code.
PowerPack works with Beaver Builder 1.8 and above of Lite, Standard, Pro & Agency Packages.
Absolutely not. We built PowerPack with performance in mind. It's built to the standards of Beaver Builder and hence, no code bloat. All the required styling is compiled on the go when you use a module. 
You are allowed to use this on an unlimited number of websites!
Yes. You can! You can rename it, change the developer's name to your name, update the plugin URL, hide it from plugin list with a simple settings form. You will still receive all the updates.
The standard license for PowerPack is valid for 1 year's support and upgrades.
Yes! You will receive a 50% discount on renewals.
Your license will get auto-renewed. You will receive a notification before renewal. If you would like to cancel your subscription, please let us know.
Absolutely Not! You can continue to use PowerPack as long as you wish to. You will not be able to upgrade the plugin or receive updates after the license expires.
We are sure that you will love PowerPack. If you ever need a refund, we will gladly return your money. You can request a refund within 14 days of purchase.
Driven by Passion, Built by Experts.
We are IdeaBox - a small team passionate about all things WordPress.
We are always here to help you and answer your queries 24/7.