WooCommerce My Account Module
Now get the power to customize your WooCommerce My Account page with loads of options at your fingertips. With the My Account Module of WooPack Addon for Beaver Builder, customizing the WooCommerce My Account area has never been easier.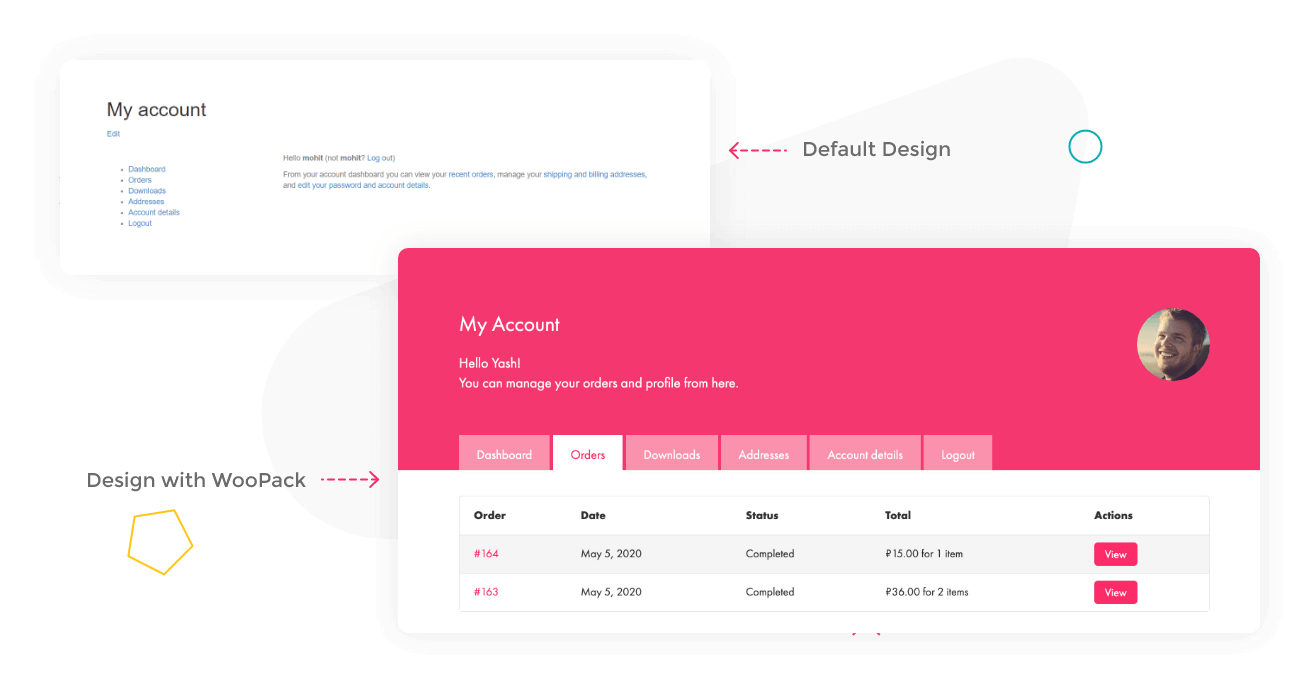 Beautiful Account Page
Style WooCommerce My Account Page with Beaver Builder
With the My Account module, you can customize and design almost all the sections of your My Account Page. Be it the tabs, buttons, tables, or even the forms in the tabs.
Form Styling
Style your Forms in My Account Page
With the My Account module, you can customize how your form, such as Address form, looks like to your users. You can change the coloring, typography, design, input fields easily using the available options.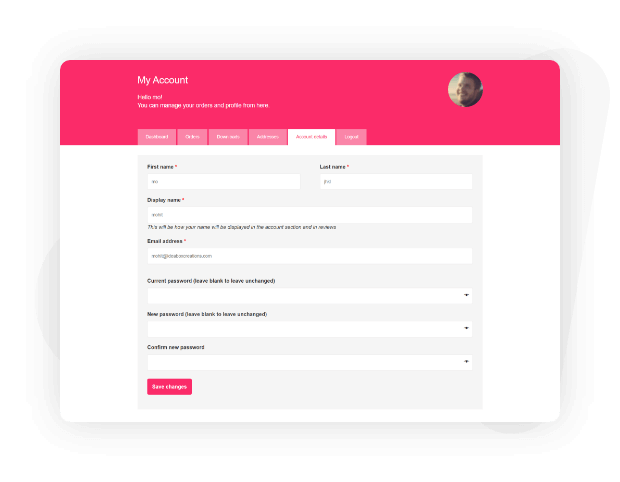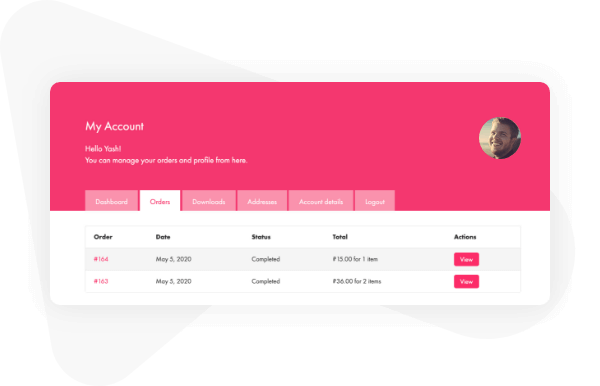 Table Styling
Alter the Table Design Effortlessly
Tables are best to display data but how you display your tables matters too. That's why we have added a whole section with which you can customize the tables in your My Account Page. Be it the orders table or the downloads tab, you can customize them effortlessly!
Granular Controls
Simple Controls to Hide/Show Content
Get control over what your users can see in the My Account area. Want to hide an entire tab? You can do that easily!
My Account module of WooPack addon allows you to enable or disable My Account tabs from a single area. You can choose if you want your users to see Dashboard, Orders, Downloads, Addresses, Account Details, and even the logout link in the tabs.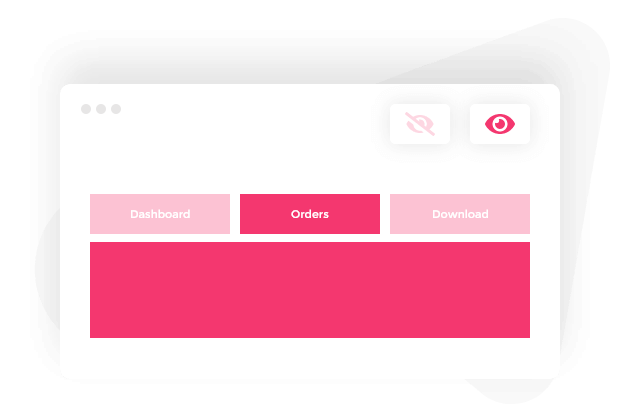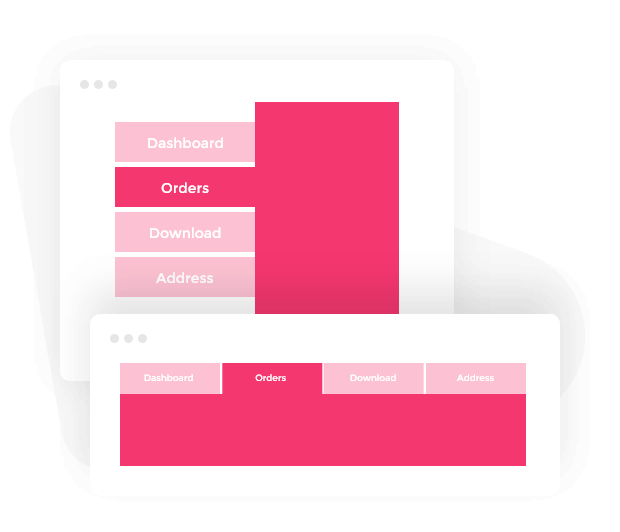 Dual Layout
Vertical & Horizontal Tabs Layout
WooCommerce My account module for Beaver Builder offers an easy option to switch between horizontal and vertical layouts. You can position the tab links at the top along with horizontal alignment like right, center, and left. Or you can position the tabs vertically. It's easy.
Error & Notice Styling
Change the Design for Errors & Notices
Notices and Errors need to grab the attention of your users and for that, WooPack's My Account module comes loaded with design options. You can make them look like the way you want with the dozens of available options.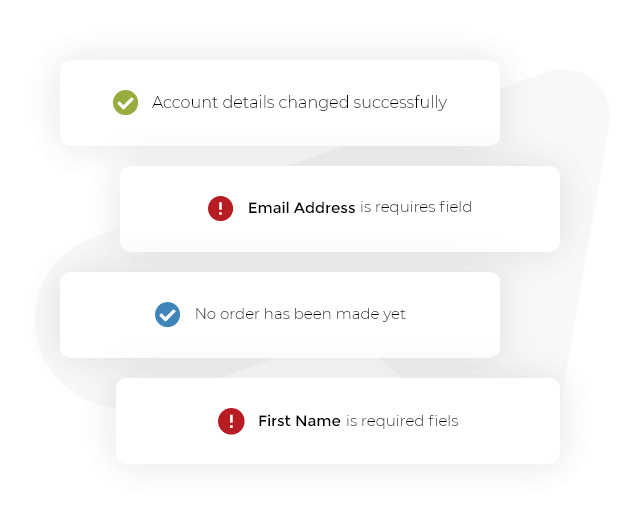 Our team of experts has prepared detailed step-by-step guides for WooCommerce My Account Module so you can get the best out of it. We always try our best to make it easy for users.
Styling WooCommerce My Account page is now easy with this new WooPack Module. You can customize almost every section of the My Account area including forms, buttons, tables, error, notices, etc.
Our team of WordPress and Beaver Builder experts is here to help you in the best possible ways. If you have any questions or experience any problems, we have got your back with our stellar support team.
Take Complete Control of Styling WooCommerce Website.
Buy worry free with our 14-Days Money Back Guarantee.